Phone lines closed
Friday: 9:00 am - 8:00 pm
Saturday: 9:00 am - 12:30 pm
Sunday: Closed
Monday: 9:00 am - 8:00 pm
Tuesday: 9:00 am - 8:00 pm
Wednesday: 9:00 am - 8:00 pm
Henfield
Bysshopps, High Street, Henfield, BN5 9HP
Visit today: 9:00 am - 5:00 pm
Friday: 9:00 am - 5:00 pm
Saturday: Closed
Sunday: Closed
Monday: 9:00 am - 5:00 pm
Tuesday: 9:00 am - 5:00 pm
Wednesday: 9:00 am - 5:00 pm
Our dedicated team is here to listen to you and find the best solution to meet your requirements. We pride ourselves on offering a personal service with expert help and assistance on all insurance products available. From insurance and investment, to financial planning, our products and services are tailored to keep you, your family and your business protected.
We are passionate about what we do, and our aim is to make sure we provide you with the best customer service experience we can offer. What is important to you is important to us.
NFU Mutual
Our team
Chets Modi, MBA, BA (Hons), FPFS
Senior Agent
I joined NFU Mutual's Henfield office as Senior Partner in June 2016, after working for the company for 13 years. My role is centred around getting to know you, your family and your business, finding suitable insurance solutions to keep you protected at all times. My specialist areas include farming, commercial and HNW insurance. My previous experience includes roles in customer services, as a Financial Adviser for 5 years, and working with senior management to develop suitable strategies within the business. In my spare time, I enjoy trekking, mountaineering, travelling and going to the gym.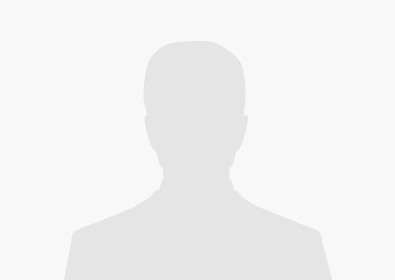 Alison Keenor
Operations Manager
I started my journey for NFU Mutual in 2017. As the Operations Manager, I am committed in supporting the team and the Agent in the day to day running of the office. We have a fantastic team with plenty of different experience to suit everyone's needs. My previous experience includes roles in customer services and estate agency working in management roles. In my spare time, I enjoy yoga, running, travelling around to the Grand Prix and going to the cinema.
Tracey Rooke
High Net Worth New Business Development Executive
Having worked for NFU Mutual since 2009, I am licensed in all policies, specialising in larger homes, high value contents, listed buildings and country estates. I feel very privileged, as my role takes me out and about vising people in their own home to discuss their insurance needs, ensuring that they have the correct level of cover to meet their requirements. I enjoy getting to know my customers, building that relationship and understanding what's important to them. I can also explain our financial services products with a view to making an appointment with our Financial Adviser. Living locally, I enjoy long walks with our Labrador, spending time with friends and family and travelling. My eldest daughter is married to a local farmer, which brings the farming way of life to our doorstep!
Nicholas Corbin
Business Development Executive
I joined NFU Mutual Henfield office in 2017 and have been in the insurance industry since 2012 with experience in claims and business development. My ambition is to grow the high net worth/commercial book and can offer advice in these areas. I pride myself in customer service and love to build customer relationships. In my spare time I am often out socialising with friends or found on the basketball court.
Holly Gawrel
Claims Handler & Customer Service Adviser
I have been working for NFU Mutual since November 2009 as a Customer Adviser. My role has changed over the years to include handling of the offices, delegating authority claims and providing support to the Agent with regards to policy reviews. I can also provide quotations for car, home, equine and property owner's policies and I am now working on expanding my knowledge across commercial and farming insurance. I really enjoy working as part of the Henfield team and providing excellent customer service. Outside of work I spend most of my time socialising with friends and decorating my house as myself and my partner have recently brought our first home.
Sarah Berrett
Accounts Manager
I have been very lucky in working for NFU Mutual's Henfield office since 2000. My focus as Account Manager is to ensure all renewals are sent out on time, deal with any account queries and booking appointments for new and existing customers with the team. I can also help with any queries regarding car, home or equine insurance needs and enjoy being part of a team that deliver excellent customer service. When not at work I enjoy spending time with family, friends and my lovely pets.
Oliver Jochimsen
Customer Service Adviser
I joined NFU Mutual in 2017 in the role of Customer Service Adviser. This is a great opportunity for me to gain an understanding first hand of the insurance industry but also build a strong relationship with you, the customer. With that being said, I strongly believe I'm in the right place to build a career and work my way up through the company. Outside of work I enjoy spending time with family & friends, walking my dogs and both spectating and taking part in sports such as football and cricket.
Joseph Reed
Customer Service Adviser
I joined NFU Mutual in 2017 as a Customer Service Adviser and I'm here to offer a great customer service experience and share my knowledge with you to ensure you feel well looked after. Customer Service Advisers are the voice of an office, championing the strong customer service ethic. The first point of contact for existing customers, advisers are a key part of the office team, providing administrative and sales support. In my spare time I enjoy socialising with friends and family, going to the gym and staying active. I also enjoy visiting new places especially if it's somewhere hot!
Tara Spencer
Customer Service Adviser
I joined the Henfield branch in June 2012 and I'm here to offer you a great customer service experience. Part of my job is to answer queries for car and home insurance policies and provide you with important information regarding commercial cover. If you are interested in meeting NFU Mutual Financial Adviser, John Cater, I will be able to book you an appointment with him. I enjoy being a busy mum, spending my time on the family farm and socialising with friends.