Hygiene affects every business in the food industry
To provide businesses with ongoing guidance, our latest food hygiene report has used brand new research to discover how the food hygiene picture has changed in recent years, and also asks our expert partners in hospitality, retail and food manufacturing to give their views.
According to the National Audit Office around one million people in the UK suffer a food-related illness each year, potentially causing up to £1bn in loss of earnings for businesses.
Consumers are becoming increasingly influenced by food hygiene when making their choices and a number of recent high profile news stories have highlighted the importance of correct practice. Our report contains general guidance on food safety to ensure your business is on top of both legal requirements and consumer trends, alongside research into how food hygiene ratings can impact consumer buying behaviour.
Download our Food Hygiene Report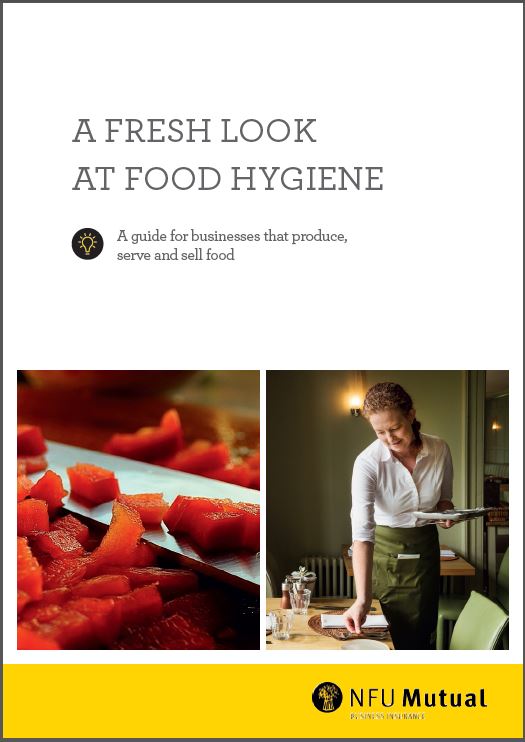 Food Hygiene Report [PDF: 9MB]
To find out how NFU Mutual can help protect you and your business to keep operations running smoothly, or for further information contact your local office.