PRESS RELEASE
18th November 2020
Vicki Butler-Henderson teams up with NFU Mutual to boost driver confidence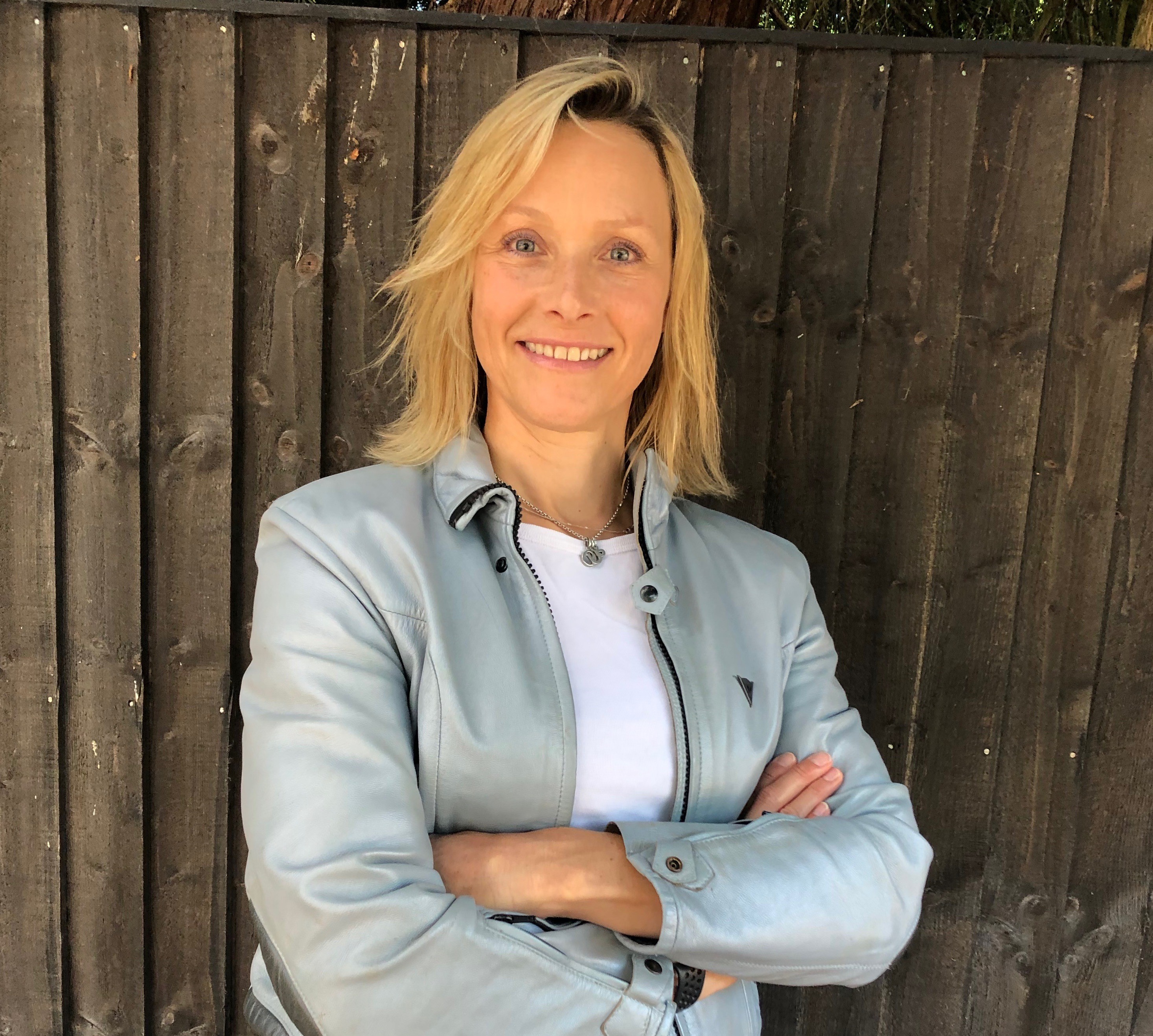 A new study with 2,000 motorists has found that over half (58%) of UK drivers suffer anxiety behind the wheel.
Conducted by rural car insurer NFU Mutual, the study is being released with the support of Vicki-Butler Henderson, to remind motorists to consider other road users and prioritise safety as Winter approaches and they prepare to take their first long journeys as lockdown lifts.
The study found that more than a third of UK drivers (36%) have struggled with driving anxiety as a direct result of suffering a collision or a near-miss. An astounding 42% of UK drivers have suffered a collision at least once in their lifetime.
Other top triggers include poor road conditions like ice or potholes (50%), Britain's bad weather (48%), unfamiliar roads (44%), and driving in the dark (41%), with 9pm and later the most nerve-wracking time of day for Brits to be driving. Almost a quarter (23%) reveal having cyclists around them makes them anxious. For 15%, backseat drivers put their nerves on edge and nearly a third (29%) are concerned about other motorists.
Steve Tucker, car insurance expert at NFU Mutual, said: "The research proves that driving anxiety isn't a rare phenomenon or something confined to one age group, most people get nervous while driving for all kinds of important reasons. Overcoming the trauma of a past collision is extremely daunting but feeling adequately equipped to tackle the road can help.
"Winter usually presents the most challenging and worrying conditions for motorists, with plummeting temperatures combined with snow and ice causing problems for even the most experienced drivers. Taking extra precautions in vehicle preparation, increasing your driving knowledge in different road conditions, and having insurance and breakdown cover that you can trust to be there in a time of need can help you to be more confident. Being kind and considering others can go a long way to making roads safer."
The research also found that women are more likely to lack confidence when driving (70%) than men (46%).
Vicki Butler Henderson, British racing driver and presenter of Fifth Gear, said: "I'm really pleased to team up with NFU Mutual on this campaign. Confidence isn't something you can buy and it's such an important part of driving enjoyment.
"We can all benefit from improving confidence behind the wheel. A few of tips to do this are - invest in your skills, such as having some skid pan training or motorway lessons; plan each journey to ensure the route and the time of travel suits you best; make sure your car is road-fit with the correct tyre pressures, all the fluids are topped up, and you've got a full tank of fuel!
"Most people pass their test at 17 and then never brush up on their skills ever again. Some will never even have an eye test until they turn 70 either, so an eye test and an advanced driving course can go a long way to boost confidence. And with that comes enjoyment!"
Vicki Butler-Henderson and NFU Mutual have provided a collection of Winter driving tips available on the NFU Mutual website, visit: www.nfumutual.co.uk/driverconfidence
Three key pieces of advice for motorists to boost confidence, provided by Vicki Butler-Henderson and NFU Mutual:
1. Take extra precautions in vehicle and journey preparation – plan your journey ahead of time, get the right insurance and breakdown cover to come in like the cavalry if you need it, familiarise yourself with the warning lights on your car and do all the proper checks
· Plan your journey ahead, you can set your sat nav or route to avoid motorways if these unnerve you and knowing roughly where you're going will help ease nerves
· Having insurance and breakdown cover that you can trust will be there in a time of need can be very comforting – having their number written down in your vehicle along with your nearest and dearest will help ease fears about losing mobile reception in rural areas
· Carry basic essentials with you like a warm blanket, torch, ice scraper, first aid kit, food and drink, sunglasses for low sun
· Doing the proper checks on your car will fill you with confidence you're your vehicle is as safe as it can be - including tyre pressure and tread depth, windscreen wipers and wash, antifreeze, fuel, lights, brakes, oil and lights.
· Get to know your vehicle and what all the warning lights mean
2. Increase your driving knowledge in different road conditions - ask someone to help you, do research on the internet or think about booking a driving refresher course to help you be more confident driving in the dark or in icy weather.
Driving in the dark is all about visibility
· Try not to look at the headlights of oncoming vehicles as this can dazzle you, try to use the white lines in the road to navigate
· Keep windows clean to avoid glare and condensation
· Give yourself and other drivers more space to cope with lower visibility, and allow more time for your journey so you're not under pressure
Driving in ice and snow is about maintaining control of the vehicle:
· Stay in as high as gear as possible on slippery roads — alongside keeping your revs low, this reduces the chance of spinning your wheels and losing control.
· Don't use cruise control — slippery surfaces such as ice and snow can cause your tyres to lose traction and spin, cruise control can make it harder to register and negotiate this happening
· Be aware of specific conditions — even if you think a frost has thawed, areas such as roads under bridges are often the first to freeze and take longer to thaw.
3. Be kind to yourself and invest in you – remember that confidence isn't something you can buy and it doesn't happen overnight. The best drivers learn from their mistakes so don't pressure yourself. Practice makes perfect so when we're able to travel again, warm yourself up with a drive around a familiar area. Get your eyes tested and consider an advanced driving course.
· Once government restrictions say we're able to travel again, try to get out and practice in areas you know well and feel comfortable in to build up your confidence. Practice makes perfect - take a friend or family member with you for support
· Don't let other drivers intimidate you – focus on yourself and take your time (and vice versa, be kind to other drivers as we know from the research that most people get nervous at some point)
· Learn from your mistakes – this is what makes people a good driver
· And don't pressure yourself to take long journeys, wait until you've built up the confidence
- ENDS -
Notes to editor:
· An online survey was conducted by Atomik Research among 2,003 adults aged 18+ in the UK who drive. The research fieldwork took place on 23 – 25 October, 2020. Atomik Research is an independent creative market research agency that employs MRS-certified researchers and abides to MRS code.
Image of Vicki Butler-Henderson available on request
For further information, please contact:
Jade Devlin, Senior Press Officer
Email: jade_devlin@nfumutual.co.uk