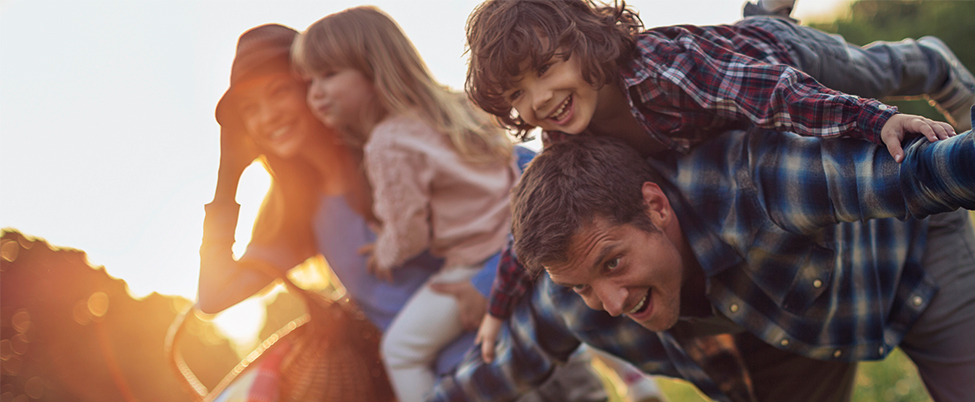 Press release
15th February 2021
More Junior ISAs opened by NFU Mutual customers in January 2021 than any other month
Total number opened in January 2021 nearly four times as many as January 2020
It comes after the Junior ISA allowance more than doubled last year and families have saved more recently
You have until 5th April to use this year's £9,000 allowance
Junior ISAs are rocketing in popularity thanks to an increased tax-free allowance and families saving more in lockdown, financial advisers at NFU Mutual can reveal.
Nearly four times as many Junior ISAs were opened with the leading rural insurer in January 2021 than in January 2020.
It comes after the annual tax-free allowance for Junior ISAs more than doubled from £4,368 per child to £9,000 per child in April last year, while some families found extra time and money due to the pandemic.
The number of people opening Junior ISAs with NFU Mutual has steadily increased since April, hitting a high last month. The amount of Junior ISAs opened in January 2021 was nearly four times as many as January 2020.
NFU Mutual offers a stocks-and-shares Junior ISA, offering a range of funds to suit different risk appetites. And the financial advisers are reminding savers they have until 5th April to use their Junior ISA allowances for 2020/21.
Paul Kettlestring, Financial Adviser at NFU Mutual, said: "A lot of people are looking at historic low interest rates in cash savings accounts and realising they're not getting much return.
"If they've managed to save a bit extra because of the restrictions, they are trying to put something aside for children or grandchildren whose education and personal lives have been hit by the pandemic.
"Just as important, though, is that people currently have the time to think about these sort of jobs they couldn't previously get around to."
Junior ISAs are opened in the name of the child, and offer the potential for long-term investment returns because the savings can't be touched until the child turns 18.
Paul continued: "The fact the Junior ISA allowance more than doubled last year has certainly created more interest but it's important to consider exactly what you want to save for.
"Many people use Junior ISAs to save for a house deposit for their children, but they might not be right for every family.
"The money is handed over to the child when they turn 18, so some families prefer to invest in other ways. If you're not keen on giving an 18-year-old a large sum of money, you can put an investment into trust which gives greater control.
"I often find grandparents like to put money in a Junior Pension because they recognise the importance of saving for retirement, and the benefits of getting tax relief for non-taxpaying children.
"If you're not sure what route is best to go down for you, speak to your financial adviser."
How much could you save?
If you started from birth and contributed £100 a month to a Junior ISA for 18 years, assuming it grew at 4% after fees, the child would have a nest egg of £31,559.
For those already with children, if you contributed £100 a month to a Junior ISA for 15 years, assuming the same growth, the Junior ISA would be worth £24,609. If you did the same for 10 years it would be £14,724.
The value of investments can fall and you may get back less than invested. The value of tax benefits depends on individual circumstances and may change in the future
-ends-
Notes to editors
Junior ISAs allow people to invest up to £9,000 per child each tax year, with no UK Income Tax or Capital Gains Tax on any growth. At 18 they can choose to continue with the investment or take out some, or all, of the money.

For further information, please contact:
Matt Wilson, Senior Press Officer
Tel: 07890 255381
Email: matt_wilson@nfumutual.co.uk
Find more of our press releases at the NFU Mutual Media Centre.