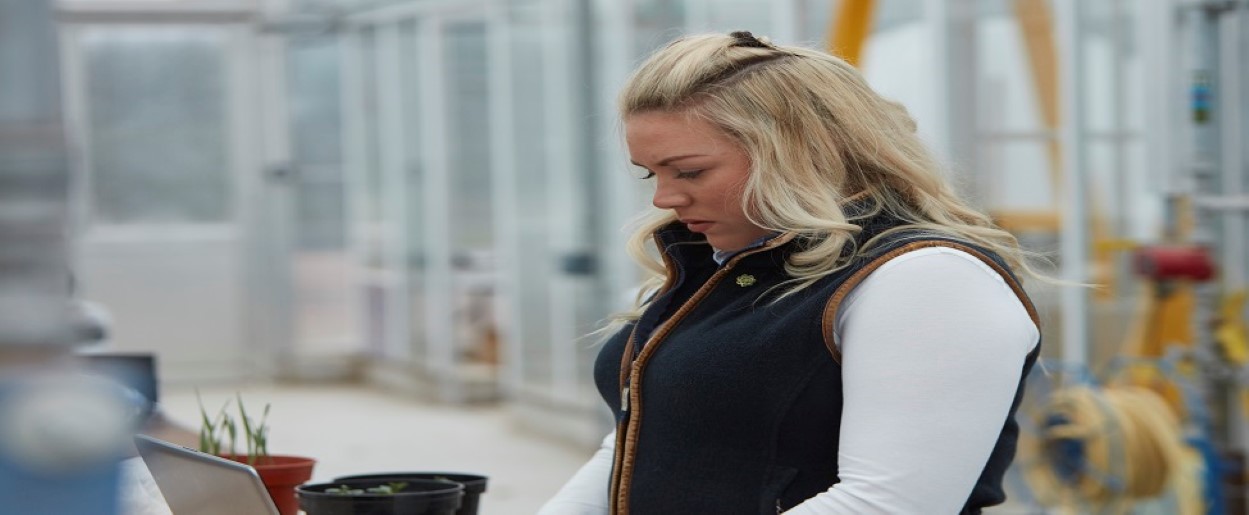 Almost all businesses face cyber security risks and farming is no exception - all you need is something as simple as an email address, online bank account or social media page and you can become a target of cybercrime. Unfortunately, it's very common for businesses of all types to become a victim of a cyber-attack, meaning farms in the UK are also vulnerable.
Findings from research conducted by the NCC Group suggests that the number of UK agricultural businesses experiencing cyberattacks is rising. In 2019 more than 60% of businesses reported one or more attacks, compared to 45% in 2018. This is largely due to the increasing digitisation of the industry, and trends like 'smart farming'.
The NCC also found that while awareness of cyber security amongst the farming community varies widely, it's generally considered to be low.
The threat to farmers
Whether it's using livestock tags to monitor the welfare of your animals or drones to survey the health of your crops, the increased use of technology and farm management systems can help farmers increase productivity and reduce labour numbers and costs.
Alongside the many advantages and efficiencies of embracing technology, it can also bring with it challenges.
Like all businesses, farms hold employee, supplier and customer data that can be targeted, so systems need to be secure.
The three main cyber threats farmers may face include:
Phishing or scam emails that entice you to click on harmful links
Malicious software, known as malware, used by hackers to infiltrate your system through infected hardware
Email, text or phone calls used to trick you into installing malware or disclosing personal information.
You can find more information on these cyber threats in our cyber glossary terms guide.
In addition, researchers at Harper Adams University point out that the agriculture sector faces its own unique challenges when it comes to cyber security. Food safety, reputation, animal welfare and the environment all heavily influence consumer demand, and cyber criminals will tap into these factors to cause disruption.
For example, farm management systems provide insights to improve profitability, and features to track farm assets, so cyber criminals may look to exploit this. A cyber-attack could lead to leaked confidential data that damages a farm's reputation, or even makes it a target for criminal gangs looking to steal farm assets.
Emotive topics such as animal welfare can also drive so-called hacktivists to target farms if they have concerns around the treatment of livestock. Hacktivists typically look for ways to cause financial damage and may do this in any number of ways. This could include leaking data from an agricultural database in a bid to 'expose' evidence of abuse or hacking a CCTV system to live stream footage from a farm.
Stay protected against cyber threats
Having effective cyber security measures in place is crucial to protect farms against these risks. But many businesses in the UK's agriculture sector are small and less likely to have strong enough defences in place, so their job can be made harder if they operate incomplex supply chains.
One of the most important steps for any business is raising employee awareness of the need to stay cyber secure. But there's lots more you can do – see our 10 cyber security tips to protect your business online which apply to all businesses, including farms and other agricultural ventures.
As well as protecting your own business, remember the crucial role farms such as yours play in delivering food to people's tables. So, it's essential to stay secure and prevent cyber criminals from getting the upper hand.
Get Support
It's not easy to protect your business from cyber threats, which is why so many UK businesses fall victim to this type of crime. To help, we've partnered with cyber and privacy experts Cyberscout, to offer our farm and other small business customers free access to a 24/7 cyber helpline until 31st December 2020.
The helpline provides services such as guidance on managing cyber risks or support following a cyber incident in your business. Call 0800 069 8203, ensuring you have your NFU Mutual farm or business policy number to hand.
What you need to know
This is a helpline advice service provided by Cyberscout on behalf of NFU Mutual for customers who do not have a commercial cyber policy, with an annual turnover up to £3 million and fewer than ten employees. When you call, the scope of your cyber query or incident will be assessed in your initial consultation with Cyberscout. If the team are unable to resolve your query over the phone, you will receive a full quotation from Cyberscout to liaise directly with them and access the full range of services and support available.
It is not an insurance cover, and any additional costs and support are not covered by NFU Mutual, nor are these costs recoverable under your NFU Mutual insurance policy.