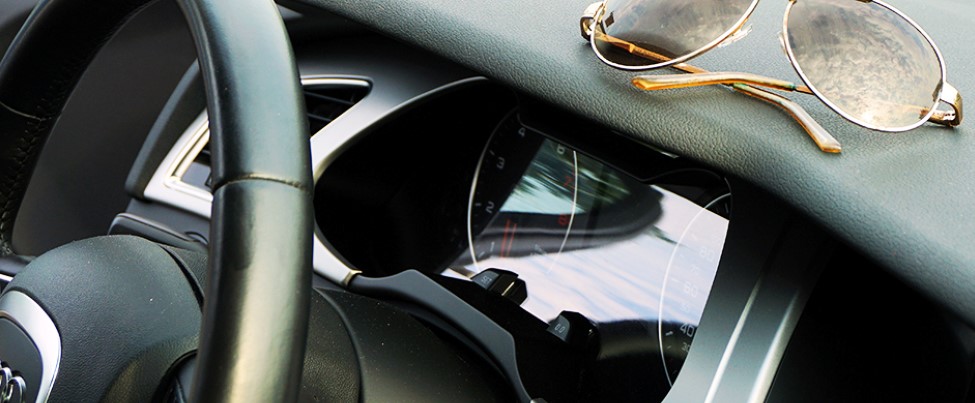 Enjoy Summer driving in the UK with these safety tips
If you're planning a staycation this year or intend on driving during the summer months, there are some simple things you can do to keep you and your vehicle safe.
According to our survey, almost three-quarters of us (73%) are planning on travelling to a UK destination in 2018. London topped the list of UK tourist hot spots that Brits plan to visit, followed by the Lake District, Edinburgh and Cornwall.
All of this means that many of us will be spending a lot of time driving so it makes sense to ensure you're properly prepared in order to avoid problems associated with dry and hot weather.
Before you set off
Check your wipers and top up on windscreen washer fluid — debris and dirt on your windscreen are not just distracting in themselves but can also worsen the effect of any glare from the sun
Keep a pair of sunglasses handy – these are essential for those really sunny days, but make sure the lenses let in sufficient light to let you see properly
Check your tyres — high temperatures can aggravate existing damage to rubber tyres so check they're in good condition and are properly inflated. If your tyres are underinflated this can add to existing problems by increasing friction and heat and causing weak spots to fail, resulting in a blow-out or puncture
Check your coolant — check your coolant reservoir level regularly and look out for wet or white staining on coolant hoses which might indicate a leak. If any part of your coolant system is faulty and your car overheats, the damage caused could result in expensive repairs.
The RAC suggests the following list of items to keep in your car which will help you stay safe in the summer:
A first aid kit
A warning triangle
High visibility vests/jackets
A fire extinguisher
An empty fuel can
Engine oil and water for topping up
A light bulb kit
An up-to-date road map and/or sat-nav
A fully charged mobile phone and in-car charger
Plenty of water and refreshments
Sun cream
Games for the children
While you're on the road
Be patient around slow-moving vehicles — getting stuck behind a tractor or construction vehicle can be frustrating – but dips in roads, bends and junctions can hide oncoming vehicles, so don't overtake unless it's absolutely essential
Be careful around vulnerable road users —horse riders, cyclists and walkers are more likely to be sharing the highways with you during warmer periods so make sure you pass them slowly, giving them plenty of space
Watch out for changes in the weather — rain showers in the summer can make roads especially slick after a dry spell, so be prepared to alter your driving and take extra care
Be prepared with the right car insurance cover
Remember, NFU Mutual Car Insurance customers receive Mutual Assist Breakdown Cover provided by The RAC as standard.