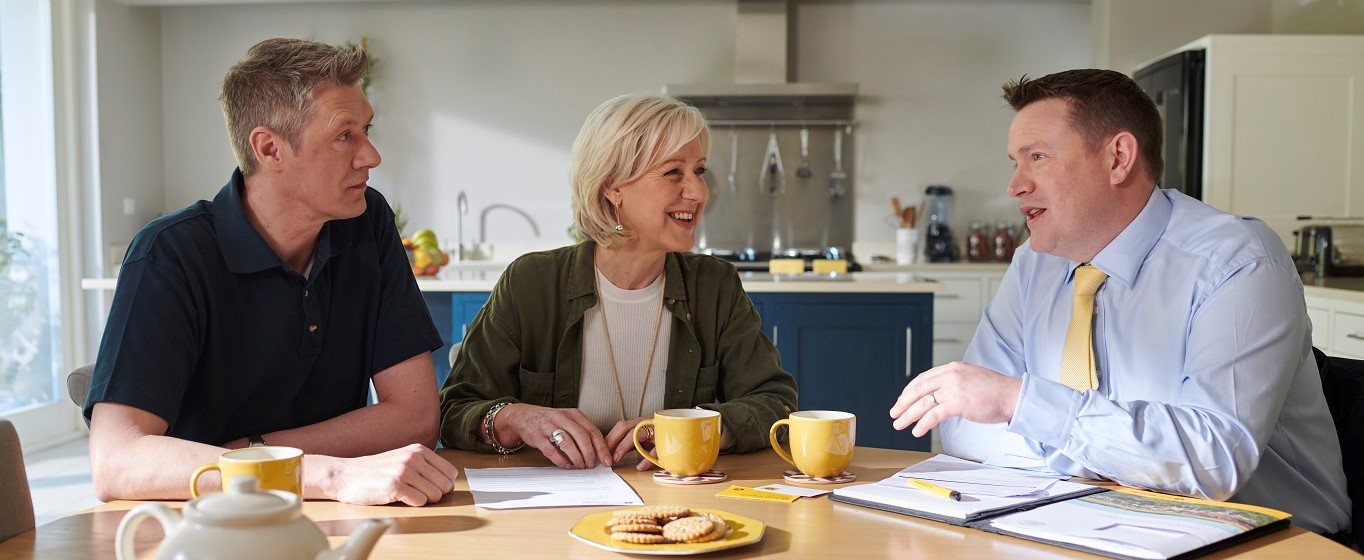 Take five
It only takes five minutes to make a call to your local NFU Mutual agency office and book an appointment to speak to your local NFU Mutual Financial Adviser. Or pop in if that's easier!
In these difficult economic times, it can be hard to know where best to invest or how to deal with retirement planning or pensions questions.
Taking five minutes now to arrange an appointment with a financial expert will set you on course to address your financial 'to do' list, whether large or small. Our Financial Advisers can speak to you on the phone or meet you face to face and our friendly agency office staff will make all the arrangements for you.
Five things you might be thinking about:
You've a number of pensions, but worry they won't provide the lifestyle you hope for in retirement
With so many Budget announcements, you're not sure your current investments are tax-efficient and don't know where to get advice
You know your savings and investments have been impacted by the current financial climate, but don't know how to address your concerns
You're holding too much money in cash because you're unsure about your investment options
You're uncertain whether to act now on inheritance tax planning, to ensure you leave your money to your family and not HMRC.
During a cost of living crisis it can be easy to put off financial decisions, but planning for your financial future is just as important now as it has ever been. So, why not take 5 minutes, pop the kettle on and make your favourite cuppa and call us to book your future appointment to get personalised financial advice. NFU Mutual is a name you know and we've been looking after customers like you for over a century – we're happy to have a chat and see where things go from there. The sooner you make that call, the more likely you are to tick off some of those financial milestones on your 'to-do' list.
Let's talk about what works for you. To start the conversation, contact your local agency office, and they'll put you in touch with one of our Financial Advisers or request a call back.
Remember that the value of your investments and any income from them can go down and you may get back less than invested.
NFU Mutual Financial Advisers advise on NFU Mutual products and selected products from specialist providers. We'll explain the advice services and the charges when you contact us. Financial advice is provided by NFU Mutual Select Investments Limited.