High Value Home Insurance
The changing value of watches and jewellery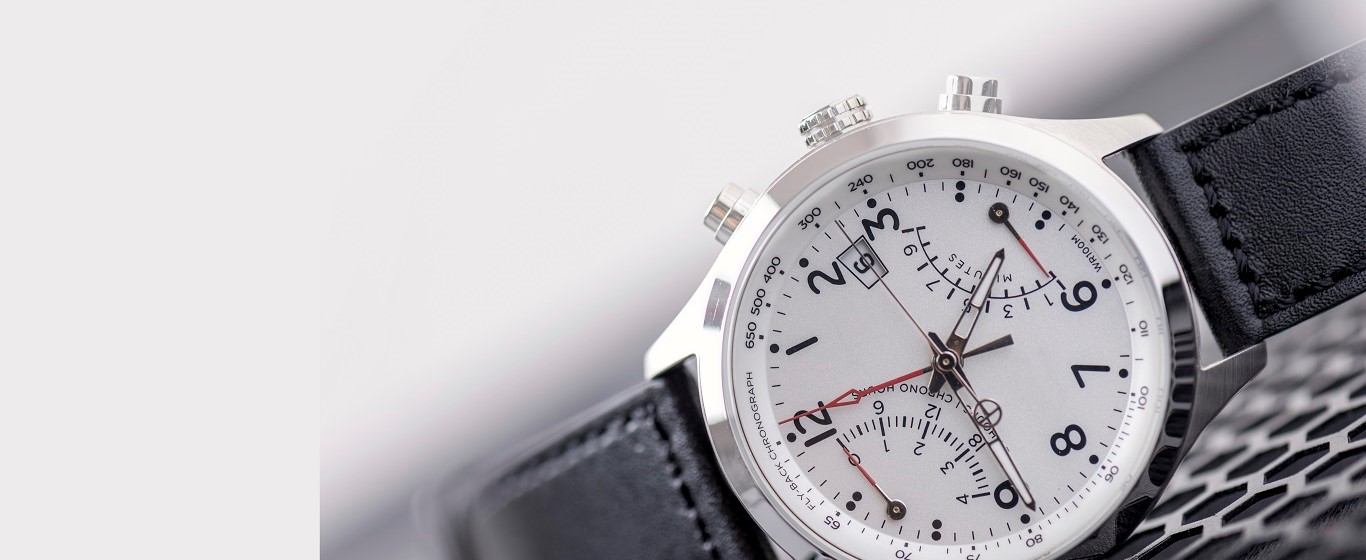 Do you know the true value of your collections?
A fine watch or piece of jewellery can be a joy to own; they can become family treasures you pass from one generation to the next. 
But if you have a cherished piece or collection, do you know its value and can you be certain it is properly insured? 
Luxury timepieces are in demand
If you own a luxury watch or a collection of luxury watches then they may have increased significantly in value in recent years.
By way of example, Alastair Meiklejon, senior valuer and wristwatch specialist at Doerr Dallas Valuations, says: "In the first week of lockdown, back in 2020, you were able to buy a run-of-the-mill Rolex at a discount price. At the end of lockdown, that same watch will probably have doubled in price." 
This is partly due to limited supply. While in the past you could walk into a shop and buy a luxury watch there and then, nowadays luxury brands tightly control the supply of their timepieces. This has led to strong second-hand demand, where watches can fetch prices far higher than their retail price.
Mark Smith, director at valuation specialists Quastel Associates, says: "Luxury brands like Patek Philippe, Rolex and Richard Mille want to keep their watches exclusive and limited edition. There are waiting lists of months or years".
Meanwhile, there has been growing interest in buying timepieces as an investment. "I've seen an increase in the number of clients who have bought three or four watches as an investment," Mark says. 
High prices are also leading to increased thefts of luxury watches. In one widely-publicised crime, intruders broke into Tour de France cyclist Mark Cavendish's home and stole two Richard Mille watches worth a total of £700,000.
Luxury jewellery
It's not only watch lovers who may have seen a significant rise in the value of their pieces; some jewellery prices have also leapt higher, partly due to the increased cost of raw materials such as gold.
There have been price rises for coloured stones in particular, Mark explains: "Prices have increased for sapphires, rubies, emeralds, especially larger stones."
Larger diamonds have increased in value too, he says: "Around 30% of rough diamonds in the world come from Russia. Because of sanctions on the country, there are suddenly less large diamonds on the market. So larger diamonds have gone up in value."
In addition, gold, platinum, diamonds, and gemstones are traded in US dollars and "the weak pound has meant the cost of purchasing the raw materials of jewellery has increased dramatically", Mark says.
The importance of valuations 
Owners of luxury watches and jewellery who aren't aware of how the market has changed in recent years are at risk of not having sufficient insurance for their collection. If your pieces were lost, stolen or damaged, then you may have to pay out for a replacement.
Mark explains that some pieces are valued on the basis of the cost of a second-hand replacement. But for rarer designs a replacement may not be available, so your piece may be valued based on an equivalent new model. 
When it comes to watches, Alastair gives the example of the Patek Philippe 5711. He says: "The retail price during lockdown was about £39,000. In April 2022, at the peak of the market, they were trading for over £200,000. Since April of last year, the market has started to calm again, but that watch is still worth £120,000. There are still people out there - I see it on a daily basis - who have a Patek Philippe 5711 insured for the price they bought it for, which could be as low as £34,000."
How often should you have your jewellery or watch collection valued? Mark advises: "If you've got a collection of jewellery, once every three years is a minimum. If you have a lot of luxury watches, it could be better to have them valued every year."
He adds: "A professional valuation will give you peace of mind. The best valuers sit down at your dining room table, in the privacy of your own home, to carry out a piece-by-piece detailed inventory of your items."
So, as well as filling your home with the things you love it's essential to ensure you understand the value of what you have and keep them safe. 
We understand this well and as part of our NFU Mutual Bespoke Home Insurance we work with trusted partners who can, for a fee, provide a valuation for your collections.
The policy is specially designed to cover high-value homes and belongings such as expensive jewellery or watches, which may not be fully protected by a standard home contents insurance policy. Our cover is tailored around you and your lifestyle and you'll have the peace of mind that your most valuable possessions are in safe hands.