Building a Healthy Community
We're committed to providing a friendly, fair and inclusive working environment at NFU Mutual.
From supporting health and wellbeing, to encouraging employees to own and develop their careers, we're passionate about being a great place to work.
In recognition of this we have been named as a 'Gallup Exceptional Workplace' award winner for the eighth year running.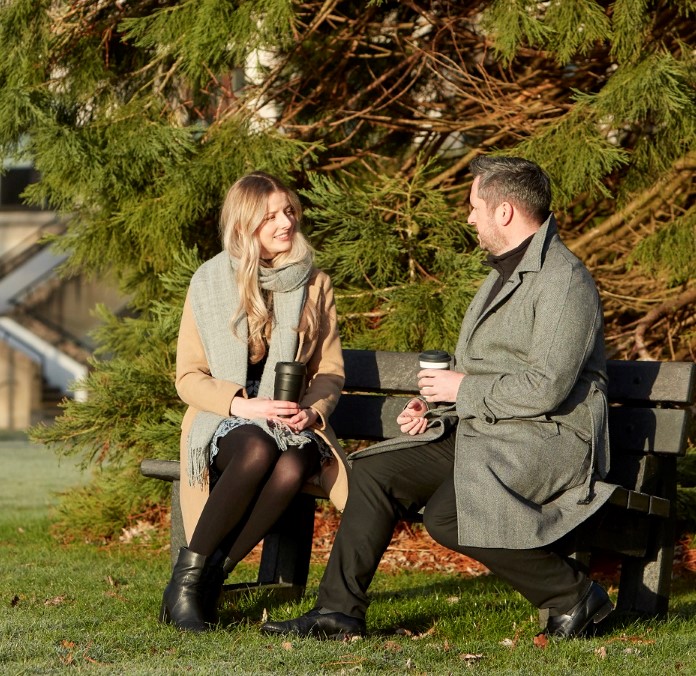 Our progress: Building a Healthy Community
Priorities
Delivered in 2022
Aims for 2023
Employee engagement
Named as a Gallup Exceptional Workplace in recognition of our worldclass employee engagement
Maintain upper quartile Gallup employee engagement score
Employee volunteering
We re-opened our employee volunteering programme after pausing over the pandemic and our employees volunteered 2,209 of their working hours

Further develop our employee volunteering programme to improve accessibility for employees to take part

Launch our individual volunteering programme

Establish initial targets around the impacts delivered for the community

Wellbeing programme
749 hours of wellbeing training and education delivered

Maintain training and education hours on wellbeing topics

Refresh our wellbeing strategy

Training and development
To support our strategy of bringing coaching capability in-house, we increased our number of qualified internal coaches to 68 in 2022

Continue to develop new and existing coaches to be able to provide at least 120 colleagues access to internal coaching in 2023

Develop new and existing mentors to provide over 200 colleagues access to a mentor in 2023

Apprenticeships and Professional Trainees

74 people welcomed to our awardwinning Apprenticeship Programme

31 starters on our Professional
Trainee Scheme

Welcome 40 additional Apprentices


Welcome 24 additional Professional
Trainees
Priorities
Delivered in 2022
Aims for 2023
Diversity and inclusion strategy

Signed up to the Race at Work Charter

Re-accredited as a Disability Confident Employer

Launch of unconscious bias training

 

 

 

 

Ensure we provide equal access to all talent programmes and aim to have a 50:50 gender split on all programmes

Continue affiliation

Accreditation will be reviewed after two years


100% completion of unconscious bias training for all employees

Introduce diverse mentoring opportunities and pilot 10 new diverse mentorships

Launch Inclusive Leadership programme with a target of 85% of managers to have commenced or completed the programme

Maintain in 2023

Women in Finance
40% female representation in senior management against a target of 38%
Maintain 40% female representation in senior management