Phone lines closed
Friday: 9:00 am - 8:00 pm
Saturday: 9:00 am - 12:30 pm
Sunday: Closed
Monday: 9:00 am - 8:00 pm
Tuesday: 9:00 am - 8:00 pm
Wednesday: 9:00 am - 8:00 pm
Brackley
Wheatsheaf Barn, Charlton House Farm, Charlton, Brackley, NN13 5LH
Visit today: 9:00 am - 5:00 pm
Friday: 9:00 am - 5:00 pm
Saturday: Closed
Sunday: Closed
Monday: 9:00 am - 5:00 pm
Tuesday: 9:00 am - 5:00 pm
Wednesday: 9:00 am - 5:00 pm
Welcome to NFU Mutual Towcester & Brackley agency, where we look after clients up to Daventry & South of Weedon, across to the edges of Milton Keynes & Banbury and throughout the South Northamptonshire area helping them plan for the worst but prepare for the best by safeguarding and enhancing their financial prosperity.
In an age where insurance quotes are done in two minutes online and financial decisions are often rushed, we focus on giving these decisions the time, respect and attention to detail they deserve. We have been looking after our customers' insurance for over a century and helping them plan for the future for the last eighty years. Talking to individuals, organisations and businesses, we've learnt there are a few things you just have to get right.
It's all about the detail
We never claim to be the cheapest, but we do make sure we provide cover that includes all the important things. We never forget why insurance is there - to help you out when you need it.
Our no-nonsense approach
We always aim to pay you quickly, so you can get back to normal as soon as possible.
Our Awards and Accolades
Winning awards and accolades is one way of being recognised for the high standards of customer service and cover which NFU Mutual provides. NFU Mutual takes pride in this recognition.
NFU Mutual
Our team
Nikki Blackwell
Senior Agent and Group Secretary
I am the Senior Agent and Group Secretary for the Northamptonshire area from Blisworth/Weedon/Kings Sutton through to Silverstone & Stowe. I aim to provide a personal, individual service to our clients for their business and personal insurance requirements - from manufacturing, haulage and warehousing to farming, estates and large property owners portfolios as well as personal car, house and horse insurance policies. We ensure that our team provide a strong client centred ethos and a top quality service from a local professional base. We all work from the principle, "the client is at the centre of all we do".
Tom Deacon
Agent and Group Secretary
I joined the Brackley team in November 2017 bringing nearly 10 years worth of insurance experience from NFU Mutual and elsewhere in the insurance industry and am passionate about providing excellent service and advice for our business, farming and estate clients. Please talk to me about anything from fleet, liability and cyber covers through to professional indemnity, product recall and marine cargo.
Mandy Hickson
Manager
I joined the Brackley team in 2017, but have worked for NFU Mutual for over 7 years - prior to this, I was employed by a local broker for over 20 years. I have a varied role within the team but ensure that the ethos of NFU Mutual is ever present and that "customer service is very important within our team" remains the most important part of our process. I share the Life Lead Coordinator role so I can help organise advice on protection, savings & Inheritance Tax and I can help with customer reviews on both personal and commercial policies either in the office or at your premises.
Elaine Johnston
Senior Client Account Handler
I am a friendly, personable member of the team who joined the Brackley office in 2011. I am also one of the Life Lead Coordinators to arrange advice on pensions, investments & protection. I also specialise in commercial and farming policies and I am happy to help with any queries. I am on hand to personally review your renewals and to assist with any aspect of your insurance either in the office or at your premises.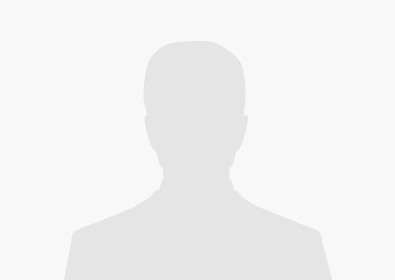 Inga Heinaru
New Business & Client Account Handler
Joanne Nixey
Client Adviser
I joined the team in May 2017, coming from an agricultural background. I am on hand to help with any motor and personal policies you may require and am also able to make any amendments to your existing motor and personal insurance policies. I will shortly be qualified to assist with all property, commercial and package products & will also be happy to help with any other queries.
Sherilyn Robinson
Client Adviser
I joined the team in 2014, and can deal with your motor, personal and equine quotes and queries. I am planning on getting tradesman and commercial licences so that I can also help with business policies.
Donna Leonard
Client Adviser
I joined the Brackley office in 2008 from a financial background. I look after the client's premiums and accounts. I am responsible for sending out renewal documents & am also available to make amendments to or to review your existing insurance policies. I am always ready to help in the event of a query and look to offer a first class service.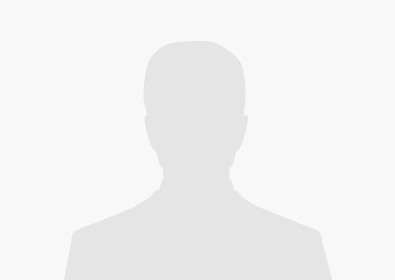 Debbie Webb
Client Adviser
Jane Webster
Telemarketer and Office Assistant
I joined the Brackley branch in 2016. My role is to process pre-visit records for client appointments and undertake the telemarketing within the office. I also assist Nikki and Tom with NFU duties and keep the office updated with all administrative requirements.