Trusted advice the NFU Mutual way
Clear financial advice in uncertain times.
Call us: 0800 622 323
When you contact us we'll explain the advice services we offer and the charges. NFU Mutual Financial Advisers advise on NFU Mutual products and selected products from specialist providers. Financial advice is provided by NFU Mutual Select Investments Limited.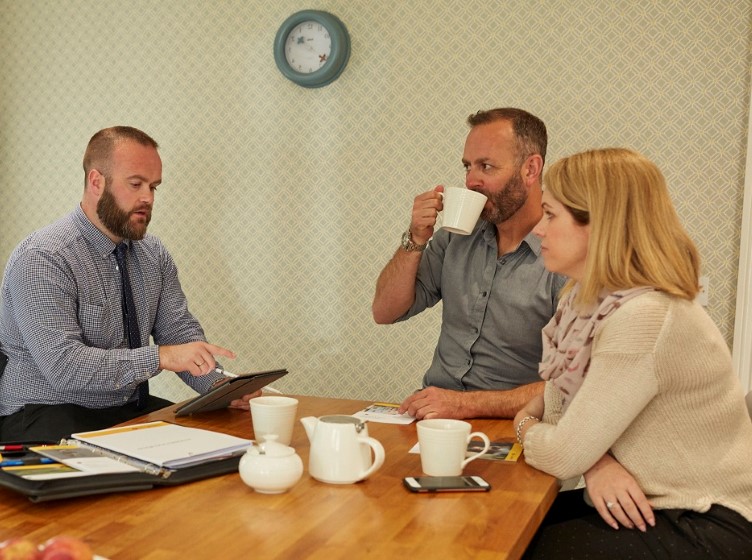 About our service
Our Financial Advisers are here to share NFU Mutual's wealth of knowledge, answer your financial questions and bring clarity and focus to your goals.
We understand that it's about trust. We've been providing financial advice to customers for over 90 years, so rest assured that the advice we give will be appropriate for your circumstances and financial goals.
Financial advice could help you to:
Formulate a plan to achieve your financial goals, which might include financial security for your family, including protecting them financially if things go wrong
Grow your current wealth and adopt a considered approach to passing down wealth
Understand the most tax efficient ways of putting money into, and taking money out of, your pensions and investments
Avoid costly, ill-informed decisions
Feel confident that you've done the best you can in your current financial situation.
You should be aware that the value of investments may go down and you may get back less than you invested.
Frequently asked questions
Before meeting one of our Financial Advisers, it's advisable to take some time to consider your current financial situation and what you want to achieve, both now and in the future.
They'll review your financial situation with you in detail, including income and expenditure, cash savings and investments, and any pensions and other assets you may have. It's advisable to have key information to hand, but we'll confirm in advance what type of documents are needed. Together we'll look at your financial and lifestyle goals, any concerns you have and how best to plan to achieve those goals.
It's only when we understand what you want that we can advise what you may need. That might be pension or investment related, it might be about putting protection in place with appropriate products or it might be about understanding how tax breaks on pensions and Inheritance Tax work. 
After we've gathered all the facts and fully understood your objectives, we prepare a report with recommendations and discuss that with you at a further meeting. We don't expect you to make quick decisions - you can set the timescale for actioning any recommendations we make.