Find your local agency office
Speak to your local agency office, who are on hand to offer a face-to-face discussion about how you can protect your agricultural vehicles.
Insurance overview
Quad bikes, along with all terrain vehicles, have become an essential piece of equipment for many farmers. As a Farm Insurance customer we can protect your quad bikes along with other farm vehicles and equipment under our Agricultural Vehicle Insurance policy. 
What's included:
Damage to your vehicle because of an accident, fire or theft.
Legal liability - injuries to others: up to any amount and for damage to other people's property: up to £5 million.
New vehicle replacement - if it's less than one year old, stolen or written off.
Damage to electrical wiring caused by a short circuit.
What's not included:
Mechanical, electrical or computer failure.
Depreciation, damage to tyres, wear and tear and loss of use.
Any excess, which is the amount you'll need to pay towards a claim. Your policy documents will outline where these apply.
This is not an exhaustive list, more information can be found in the important documents section.
The cover you choose will depend on your circumstances and your local NFU Mutual agency office will take the time to understand your needs and explain the full details, including any limits and exclusions that may apply, to help ensure it's right for you.
The right insurance
It's important to ensure the insurance you purchase for your quad bike meets your needs. For example, if it's likely you would use your quad bike for business purposes on the farm, you need to make sure it's covered under the correct policy, don't just assume it can be covered under your existing policy.
For further information on how to protect your quad bike, speak to your local agency office.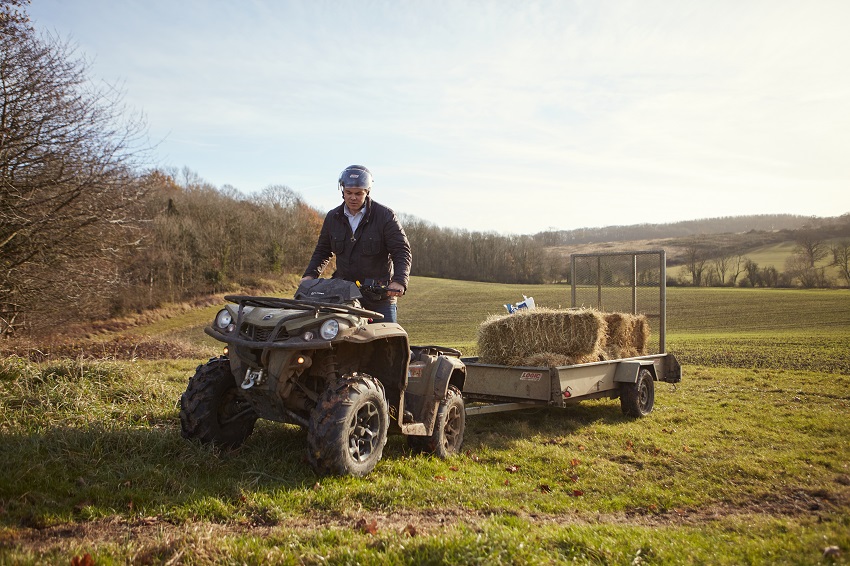 Keep your quad bike safe
Quad bikes are an item high on many thieves' wish lists and are frequently the targets of rural crime.
To help you actively protect your vehicles and to limit the effects of theft on your business, we offer generous security savings on your agricultural vehicle policy when an approved security device is fitted.