Contact your local agency office
However you choose, whether in person or at the end of a phone, our Agents will be there for you when you need them most.
Insurance overview
Directors' and Officers' Liability Insurance covers the cost of defending allegations made against your business's directors, officers, managers or partners for alleged wrongful acts such as breach of trust, neglect, error, misleading statements and wrongful trading. 
What we can offer:
High-quality legal representation.
Expert public relations support.
Employment Practices, Crime and Pension Trustee Liability.
Security Response.
The cover you choose will depend on your circumstances and your local NFU Mutual agency office will take the time to understand these needs and explain the full details, including any limits and exclusions that may apply, to help ensure it's right for you.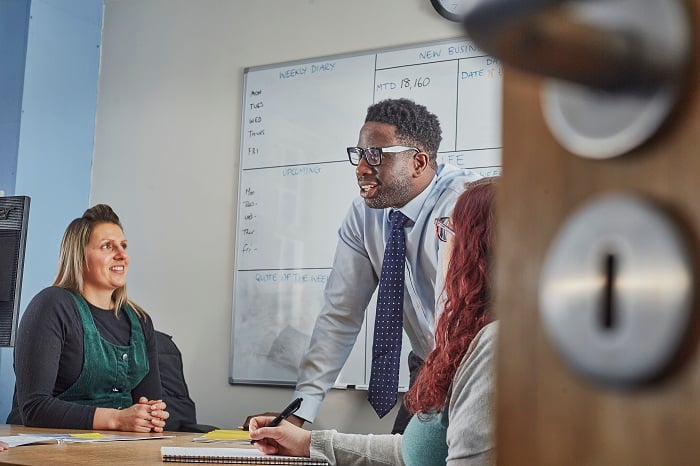 Did you know?
Regardless of the size or type of your business, as a director, officer, manager or partner, you may have to deal with allegations against you, even if completely unfounded. These can be costly to defend, even if you have done nothing wrong. It's therefore important to have the relevant protection to defend you and fight for the best possible outcome.
Speak to your agency office for your tailored needs.