Find your local agency office
Speak to your local agency office, who are on hand to offer a face-to-face discussion about how you can protect your agricultural vehicles.
Insurance overview
If you have an Agricultural Vehicle Insurance policy with us, agricultural trailers and implements are covered up to £​500,000.
What's included:
Legal liability - injuries to others: up to any amount and for damage to other people's property: up to £5 million.
Unspecified trailers and implements, attached or detached: up to £500,000.
Tree felling and tree haulage on your own land.
Damage to electrical wiring caused by a short circuit.
Agricultural goods you carry in your trailer: up to £1,000 for any one event.
Sheets, tarpaulins, ropes, chains, and pallets carried in your trailer: up to £250 for any one event.
What isn't included:
Any excess, which is the amount you'll need to pay towards a claim. Your policy documents will outline where these apply.
Mechanical, electrical or computer failure.
Depreciation, damage to tyres, wear and tear and loss of use.
This is not an exhaustive list, more information can be found in the important documents section.
Your local NFU Mutual agency office will take the time to understand your needs and explain the full details, including any limits and exclusions that may apply, to help ensure it's right for you.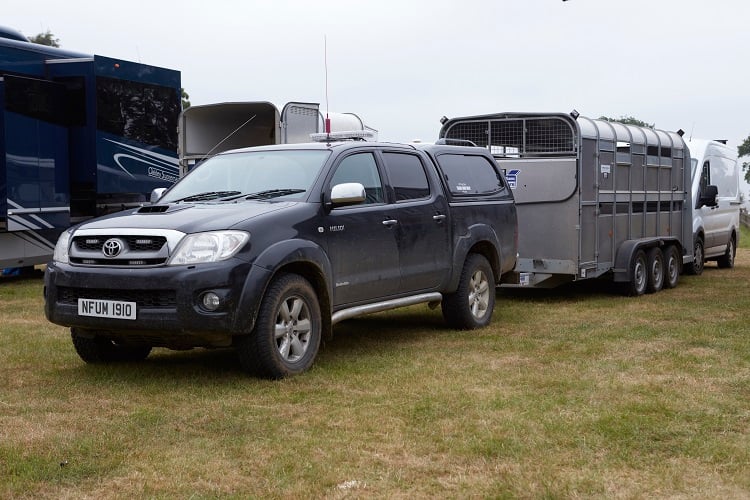 Trailer safety
Farmers need to ensure their trailers are safe and properly maintained, to avoid dangerous and costly accidents. There are various options for having your trailer independently assessed and one of these is Tilly your Trailer, which involves an 18-point inspection to ensure trailers are safe enough to use on the roads.