Find your local agency office
Speak to your local agency office, who are on hand to offer a face-to-face discussion about how you can protect your agricultural vehicles.
Insurance overview
Whether you operate a fleet of tractors on a large farm, are a one-man band 0r smallholder, our comprehensive Agricultural Vehicle Insurance policy will keep you covered.
What's included:
Damage to your vehicle because of an accident, fire or theft.
Legal liability - injuries to others: up to any amount and for damage to other people's property: up to £5 million.
Motor Legal Protection - giving you access to legal advice and covering legal costs: up to £100,000.
New vehicle replacement - if it's less than one year old, stolen or written off.
Glass replacement with no excess to pay for glass repair.
Unspecified trailers and implements, attached or detached: up to £500,000.
Damage to electrical wiring, the Engine Control Unit and alternators caused by a short circuit.
Agricultural goods you carry in your vehicle or trailer: up to £1,000 for any one event.
Sheets, tarpaulins, ropes, chains, and pallets carried in your vehicle or trailer: up to £250 for any one event.
Mobile GPS units whilst attached and detached.
Tree felling and tree haulage on your own land.
Snow clearance where no profit is made.
What isn't included:
Any excess, which is the amount you'll need to pay towards a claim. Your policy documents will outline where these apply.
Damage to a vehicle's internal machinery caused by material the vehicle is designed to process.
Mechanical, electrical or computer failure.
Depreciation, damage to tyres, wear and tear and loss of use.
This is not an exhaustive list, more information can be found in the important documents section.
The cover you choose will depend on your circumstances and your local NFU Mutual agency office will take the time to understand your needs and explain the full details, including any limits and exclusions that may apply, to help ensure it's right for you.
Talk to the experts
We offer protection that ensures as little disruption as possible to your work should anything happen to your vehicles and understand the difference in mechanics and requirements for tractors compared to other vehicles.
For a quote or further information on how to protect your tractors and other agricultural vehicles speak to your local agency office.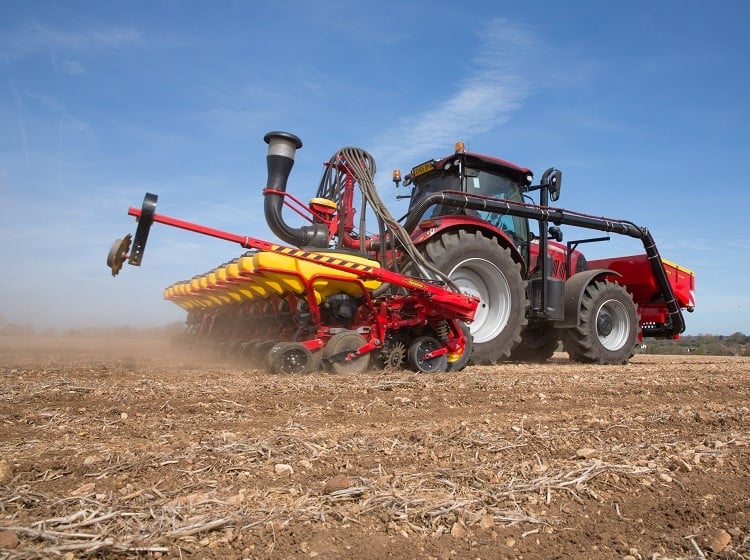 Farming Insurance
As the UK's leading rural insurer, we're always looking for ways to keep ahead of industry trends, to ensure your farming business is in safe hands.
Whatever your farming insurance needs, whether smallholdings of a few animals, to larger more complex operations, we can protect your livelihood and your future.