On-site and in-depth advice so you stay in control
Health & safety is everyone's responsibility. NFU Mutual's Risk Management Services can provide you with the relevant advice, consultancy and training required to help keep you and your people safe.
The first step is a conversation with one of our health and safety consultants. An RMS consultant will run through a pre-visit questionnaire with you to discuss your requirements before carrying out a site visit or offering remote support.
We can help you with:
Health and Safety assessments
Covid-19 assessments
Noise and vibration assessments
Fire assessments
COSHH
Manual handling
Policy writing
DSEAR assessment
Personalised documentation:
When you sign up to our consultancy service one of our expert Health and Safety Consultants will be in contact with you. This is to arrange for a site visit or a remote consultation to understand your business, discuss your requirements and assess the significant risks.
The information gathered will be used to create your bespoke documentation such as a site audit report, safety policies, risk assessments, guidance and forms which will help you remain informed and in control.
Our health and safety support: We can offer a full onsite, or remote, audit and report to help you comply with the most recent health and safety legislation. It's the ideal solution for businesses looking for a bespoke solution that can be set up, reviewed and developed at any time.
Try our flexible consultancy: Keep up to speed with the latest business developments and changes in legislation. This flexible and bespoke service can be used to update vital paperwork, inform safety meetings, and provide in-house training for staff.
Fire Risk Assessment: All businesses must comply with current Fire Safety Legislation. Our on-site visit culminates in a report incorporating our recommendations and a full review of your current precautions.

Our risk management partners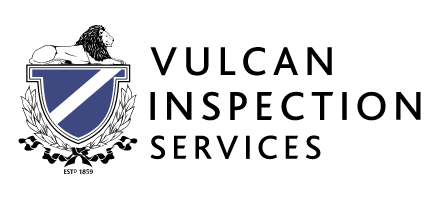 Vulcan Inspection Services - will oversee the transition of your inspection regime and will be your first point of contact for all queries related to your inspections.

Cardinus Risk Management - work in partnership with NFU Mutual to help you fulfil the duty of care you have to your employees and the public who may be affected by their driving activities.