Insurance for shops and retailers
Flexible business cover for shops and retailers
We work with retail businesses of all sizes, from independent florists and butchers to garden centres and multi-store grocers, so we understand the unique challenges that retailers face daily.
Whether it's safeguarding your property and stock, ensuring staff safety, or combating the growing threat of cybercrime, we've got you covered.
You can pick and choose the cover you need and make changes mid-term without incurring any admin fees.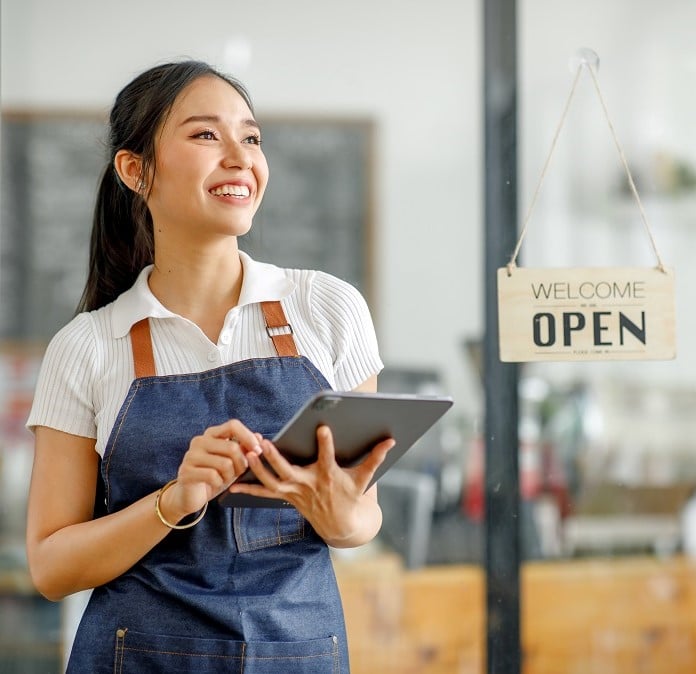 Insurance built around you
Insurance for shops and retailers that's not only closer to you but also tailored to what matters most to your business.
Our policies can provide the right level of cover to suit your business needs so you can continue be there for your customers and staff should the unexpected happen. Helping to keep your business operations running smoothly.
How our policies can keep your business selling:
Contents and stock: cover of what you sell - with the option to include cover of items not kept at your premises. 
Business interruption: cover of loss of income in the event that you are unable to trade because of an unexpected insured event.
Buildings: cover of the premises you run your retail business from.
Employers' liability: protection of you as an employer against claims for injury or illness by staff. 
Product liability: cover against claims made in relation to the products you sell.
Public liability: cover against claims made in relation to yours or others' property.
Policies tailored to the size of your retail business:
The cover you choose will depend on your circumstances and we'll take the time to understand these needs and explain the full details, including any limits and exclusions that may apply, to help ensure it's right for you.
Public liability insurance is a legal requirement in the UK for all retail businesses even if you're self employed. It can help to protect your retail business against risks such as someone getting injured whilst on your property. 
Employers' liability insurance is legally required if you employ full-time, part-time, temporary, contractors, apprentice or volunteer workers. 
Find out more about our policies for retailers