Ludlow Agency is proud to have nominated local charity Cleobury Mortimer Men's Shed, to receive a donation of £6451.62 from the national £2 million 'NFU Mutual Agency Giving Fund.
In light of the national emergency our country is continuing to face, NFU Mutual has allocated a £2 million fund help local frontline charities during 2021. This follows £1 million of support delivered by NFU Mutual's Agency Giving Fund in 2020, which helped charities across many sectors to keep their life-changing services going throughout the pandemic.
To ensure these donations reach all corners of the UK and are directed where they're needed most, NFU Mutual's Agents, with over 300 offices nationwide, have been given the opportunity to nominate local charities to receive a share of the fund. The funds will offer support as lockdown measures continue to impact our communities, providing both emergency support and to help build long-term resilience.
The Ludlow Agency nominated Cleobury Mortimer Men's Shed to receive this support, to help deliver their important work.
This donation has allowed the Cleobury Mortimer Men's Shed to finally open their doors later this year after years of work- something they didn't think would happen due to lack of funds. The next project the group will be looking to complete is making a decking out of recycled plastic bottles on the south side of the shed where members can have a drink and relax, and some of the funds will go towards this.
This is in memory of one of the founding trustees, Keith Martin, who's idea it was to make it environmentally friendly, but passed away before the pandemic and before he could see it through.
NFU Mutual's £2 million Agency Giving Fund forms part of a series of initiatives NFU Mutual has committed for the benefit of customers and communities affected by coronavirus. To find out more, please visit our Coronavirus Information Hub.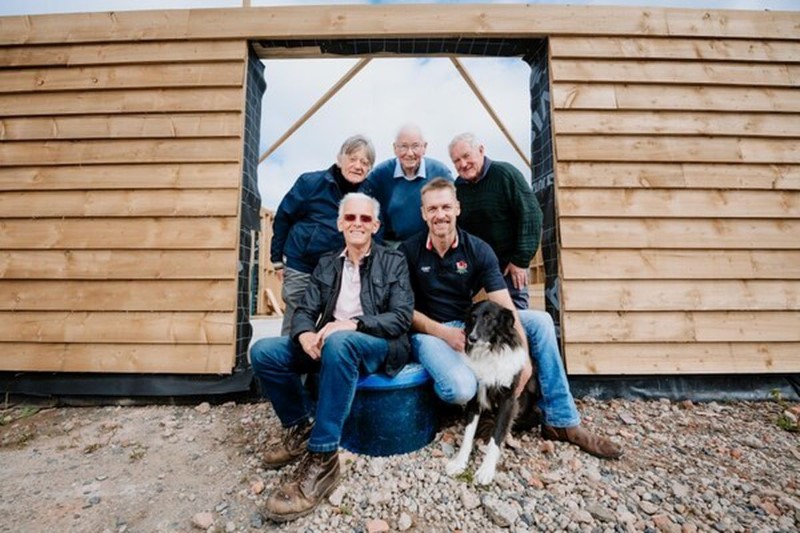 Photo by Shropshire Star.