At NFU Mutual we're taking care of tomorrow's farms today.
From self-driving tractor technology that reduces chemical usage and improves yields today, to the tech of tomorrow, we're here to give the support you need.
Agri-Tech Report
Investing in agri-tech needs careful planning and consideration which is why we have worked with a number of experts to produce an NFU Mutual agri-tech report. This report aims to help farmers make the right choices to farm sustainably, profitably and safely. It will share insight, expert views and case studies relating to a range of agri-tech developments, including precision growing, livestock sensors, autonomous tractors and drones.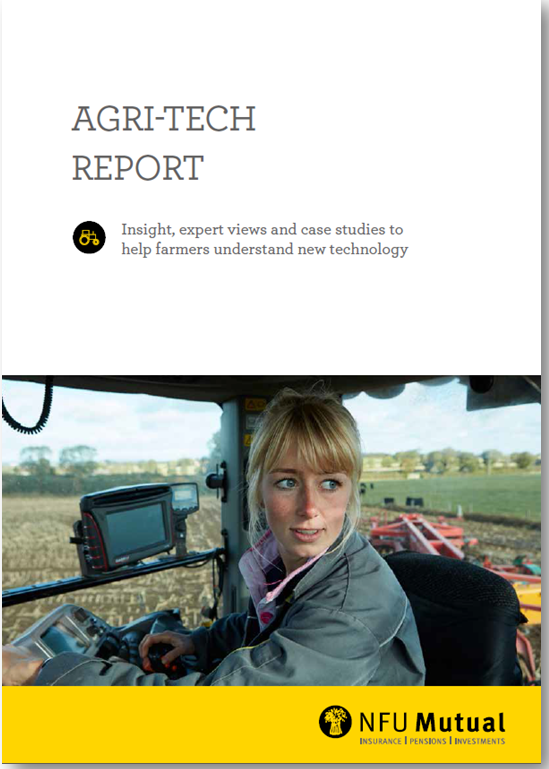 Download a copy of our Agri-Tech Report 2019 [PDF: 500KB]
Agri-Tech Video
Agri-Tech Podcast
Will is at Intelligent Growth Solutions in Scotland to understand how vertical farming works and how it can create a perfectly controlled environment for growing. He also visits CowAlert to see the latest in livestock tagging technology, and talks more widely to the experts about how agri-tech is shaping the future of farming.