How to avoid pension scams and fraud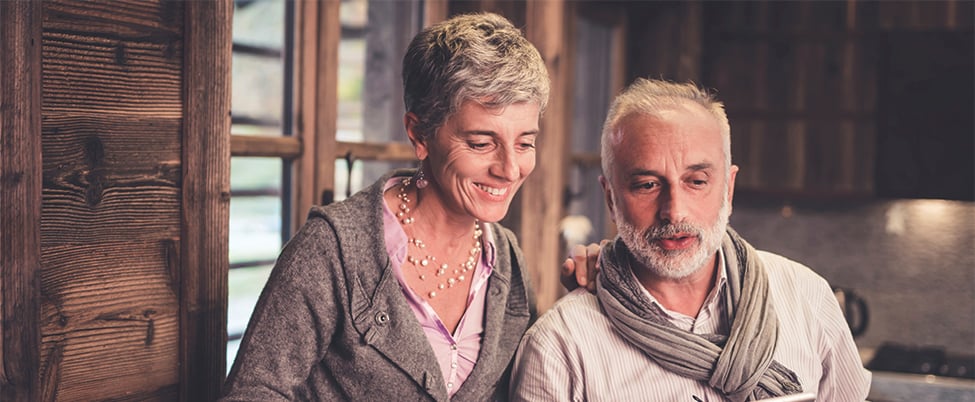 Criminals thrive on our money worries.
As we look to make the most of our savings and invest in our futures, we are prone to fraudsters who promise the Earth but are just looking to steal our hard earned cash. Particularly vulnerable are our pension pots. It's easier than ever to withdraw money from our nest eggs once you're 55 (57 from 2028) and this is a big bonus for scammers.
Anyone with a pension is a potential target and the rise in pension scams comes at a time when we are increasingly targeted by other fraudulent activity such as Phishing and Smishing.
Below, we provide advice on how to spot, avoid and report a pension scam so your money stays safe and the criminals don't win.
How do I spot a pension scam?
Pension scams can be very sophisticated and falling victim to one is not a measure of intelligence. Scammers aim to earn the trust of their victims and then manipulate them into parting with an amount of cash or, in some cases, their entire pension pot. It can happen to anyone.
The starting point of the scam can vary. Often it's a phone call or text message that arrives without warning. The person on the other line will sound very convincing or the text will be phrased in a way that's virtually indistinguishable from the real thing.
Criminals can be very sophisticated
As the call continues you may well start to think that this is a legitimate opportunity to invest your pension pot into something that offers high returns. It's only when the money has been transferred that you realise a mistake has been made.
Of course, one of the rules we should always follow is that if something sounds too good to be true then it probably is. But this is easier said than done when faced with slick sales patter or messages that are cleverly worded to appeal to our emotions.
However, there are other measures we can take to ensure we don't fall for the smooth talk and reduce the risk of becoming victim to pension fraud.
Here are a few simple ways you can keep your guard up and minimise the chances of being defrauded by the criminals:
Ignore and end calls from numbers you don't recognise – a red flag should be as soon as they mention investing cash from your pension. It's actually illegal for pension providers and investment funds to make cold calls to your home or work. If someone does claim to be from an organisation such as NFU Mutual, then they're lying to you.
Never give any personal information or bank/pension details to cold callers – criminals will do their best to make you reveal too much, often employing the high pressure tactics used by professional sales people. It's difficult, but when they do start asking for the information, put down the phone or delete the text. As soon as you feel uncomfortable or pressured, then do the same. It's far better to be safe than sorry.
Be aware of the language used by fraudsters – there are certain common terms used by criminals when they're trying to get personal information from you. Phrases such as "early pension release" "free pension review" and "pension liberation" are used to entice you to buy into deals and offers that are designed to steal your money.
Listen out for tell-tale signs of fraud – for example, the Government does not endorse any pension company. If your caller claims that they do, then this is not the truth and you should report the caller and their business on the number below. Unauthorised companies can also be researched using the FCA's register. Never part with any money without doing a background check first.
What to do if you think you've been a victim of a pension scam
Don't panic. Instead, report what has happened to Action Fraud 0300 123 2040. and speak to your pensions provider and/or the Pensions Advisory service. It may not be too late to get your money back and, at the very least, you could prevent others from being caught out by the people who defrauded you. You've worked hard for your pension pot. Don't let the fraudsters take it away.