Cover for housing and helping Ukrainian refugees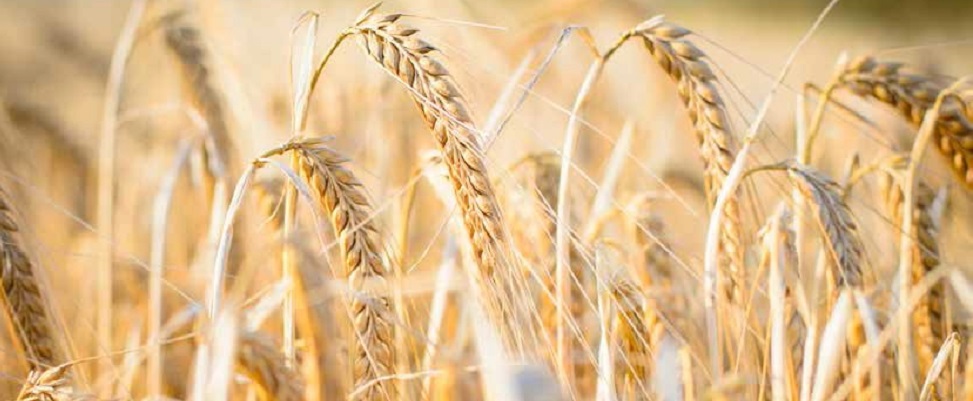 How does my NFU Mutual insurance cover housing refugees and providing humanitarian aid?
NFU Mutual is supporting its customers and communities who are providing aid to Ukrainian refugees, both in the UK and Europe.
The NFU Mutual Charitable Trust has donated £150,000 to the Disasters Emergency Committee's Ukraine Appeal, and NFU Mutual is divesting from all Russian holdings as soon as practically possible.
We recognise that many of our customers are also keen to help, whether that's providing a home for Ukrainian refugees in the UK as part of the 'Homes for Ukraine' scheme or delivering humanitarian aid to Europe, so we have produced this guide on what is covered by your insurance.
Housing refugees
If you want to temporarily house refugees who have been displaced from a conflict as non-paying guests in your home, you do not need to tell us and your home insurance will remain the same.
You do not need to tell us for the first 12 months. After 12 months, if any refugees are still living with you, then let us know at your next renewal.
If you want to house refugees displaced from a conflict in your second home, guest home or rental property, your contract will likely remain the same but you should contact us with full details.
Using private vehicles to deliver humanitarian aid to Europe
If you have motor insurance with NFU Mutual for your car or van (up to 3.5 tonnes), then you can use it to deliver humanitarian aid to countries in the European Economic Area that border Ukraine. This includes Poland, Slovakia, Hungary and Romania as well as the countries directly en route.
Using commercial vehicles to deliver humanitarian aid to Europe
Customers with commercial vehicles that have comprehensive motor insurance in the UK will be granted comprehensive coverage at no additional cost for any cross-border journeys taken to the European Economic Area for humanitarian reasons.
Customers who plan to take a commercial vehicle on a humanitarian trip to Europe should speak to their agency or call Mutual Direct to inform us of their plans.
Volunteer driving in the UK
You can use your private vehicle to transport goods around the UK to help the humanitarian crisis unfolding in Ukraine. You do not need to inform us and you will be covered by your insurance.
Frequently Asked Questions
Initially you don't need to tell us. After the refugees have been at your property for 12 months, you should inform us of this at your next renewal.
Refugees' personal items can be covered whilst in the home if required. If cover is required, please contact us and we will add cover at no extra charge. We will pay for damage to contents that belong to a non-paying guest. The most we will pay for is £5,000 for any one claim.
No, this will not affect your policy. It will not be classed as income as refugees are classed as non-paying guests.
No, if nothing else changes on your policy, and the refugees are living in your property as per the government guidelines, we will not restrict cover, or add any terms or conditions, by a customer taking a refugee into their home.
Our normal underwriting rules applies, so if your policy is amended for other reasons; increase in sum insured, claims, or additional cover; then terms and premium maybe be affected.
Yes – the support for homeowners providing assistance applies to all refugees displaced by conflict, not just those displaced by the conflict in Ukraine.  
Yes, if this is done on an entirely voluntary basis, this would fall under the provision of humanitarian aid and would be covered, provided you were driving in the European Economic Area.
Provided that they hold a full driving licence from another country we can consider this. Please contact your local agency or Mutual Direct so we can determine if we are able to offer insurance, and if so, at what cost.
The relevant support applies to the Green Card Free Circulation Zone, and this does not cover Ukraine. Currently the UK Foreign Office advises against all travel to Ukraine so we would not encourage people to go there.
Damage or injury caused by war, conflicts or similar events is not covered in NFU Mutual motor insurance policies.
If nothing else changes on your policy, then no. However, if you make changes to your motor policy, like adding drivers, or vehicles (such as hiring a vehicle where the hirer won't insure you) then additional charges may apply.
For businesses organising charitable efforts in the UK - such as acting as a collection and storage point for donated goods and supplies, or making vehicles and drivers' time available to collect donations - this is considered to be part of the firm's usual Corporate Social Responsibility related activities and as such liability covers will operate as part of its normal business activities. 
Where activities significantly increase the usual footfall at a business premises, appropriate risk control measures should be considered and implemented to ensure the safety of the public and employees.
Transport companies and others who operate commercial vehicles may also make these available to deliver aid and supplies directly to refugees. For any such activities undertaken in a business capacity, our Employers Liability cover ordinarily operates outside of the UK for short periods of up to 60 days provided the employee is resident in the UK and normally undertakes their work at a UK premises. An NFU Mutual motor policy will cover legal liabilities for injury or damage to property associated with the loading or unloading of the vehicle.
Any tradespeople and professionals donating their services directly to support refugees outside the UK should speak to their insurance adviser for more guidance as Public Liability cover operates in a limited way outside the UK.
At the current time, the Foreign, Commonwealth and Development Office (FCDO) advise against all travel to Ukraine, Belarus, parts of Moldova and the whole of Russia. This guidance therefore only applies to humanitarian and aid trips to other European countries neighbouring Ukraine and European countries in the region where refugees may have assembled. For any other circumstances, please speak to your insurance adviser for more guidance.
Any other changes to a business's commercial activities should be discussed with us before they are entered into.