Businesses involved in the hospitality sector are worried about the effects of Brexit
The young UK workforce could help solve a potential skills shortage due to a lack of EU workers, but can they be recruited?
In new research conducted by NFU Mutual among 141 businesses involved in the hospitality sector, the two most common concerns felt by businesses surveyed currently are the political and economic effect of Brexit negotiations (47%) and skills shortages (45%).
In response to these concerns, we have partnered with the British Hospitality Association (BHA) and Reed Specialist Recruitment to offer advice to small and medium-sized businesses (SMEs) within the hospitality sector on how to attract new talent.
Our Hospitality Recruitment Guide identifies several barriers that could be leading to the under-representation of UK nationals in the sector, among them a lack of information about the needs of young employees and misconceptions about life in the hospitality sector.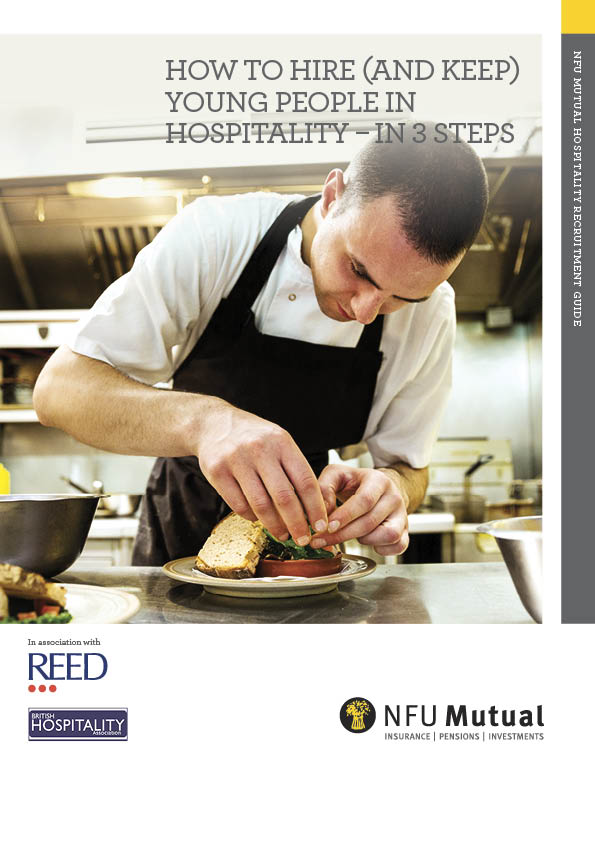 The guide aims to show employers that recruiting young UK nationals could, in part, solve their staffing needs. And not only that, it demonstrates a number of methods to attract this under-represented group into the sector.
This step-by-step guide aims to promote a better understanding about the hospitality sector. It provides guidance on how to establish an online following, how to build up lines of communication with prospective employees and how to keep young recruits once employed.
Download 'How to hire (and keep) young people in hospitality - in 3 steps' to read more about the findings of our report and find out more about how your business can overcome the changes currently facing the hospitality sector.