Car Insurance
Is now a good time to buy an electric car?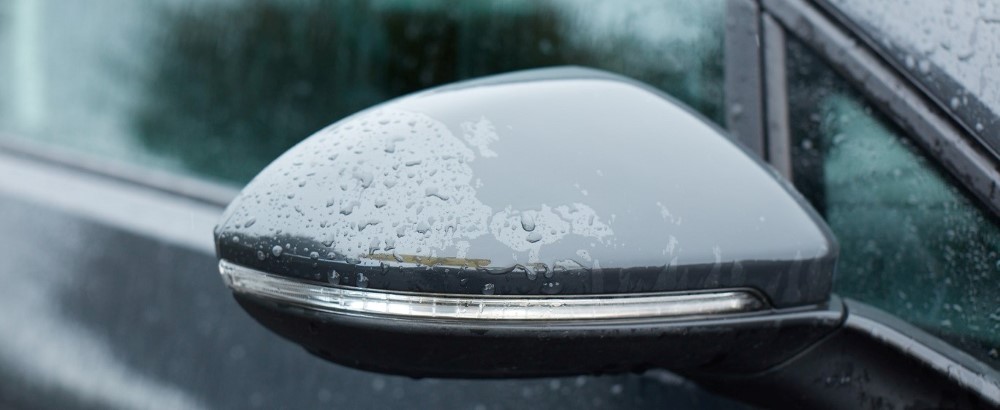 So, you're wondering if it's worth buying an electric car?
Many people in the UK are currently considering the same thing. They want to know whether to stick with petrol or diesel for the time being, or is now a good time to buy an electric vehicle? We try to answer all your electric vehicles questions and more for you.
Much of the world is focusing on climate change and some governments are legislating for carbon reduction, so buying a petrol or diesel driven vehicle is unlikely to even be an option in a few years. But is now the best time to buy an electric car and opt for efficient driving? Or should you wait for technology to improve and prices drop? Let's look at some of the factors that may influence your decision.
How much does an electric car cost?
You can currently buy an electric car for less than £20,000 and second hand for as little as £10,000.
There is currently a limited range of EVs to choose from as you'd expect from a new technology, but the major manufacturers such as Renault and Nissan do offer economical options. For those with a bit more cash a Tesla or Porsche is also available for a luxury driving experience.
Essentially, electric cars cost what you are willing to pay but the expense is no longer a deal breaker. Our partners at the RAC have a very handy page where you can see the latest prices of the most popular electric car models.
Are electric car batteries expensive?
With second hand EVs you'll have to consider several factors, most importantly battery life. This is the most expensive component in electric vehicles. Replacing the battery can almost be as costly as buying the actual car, but many manufacturers offer a warranty of up to 8 years.
Is an electric car more expensive to run?
Whilst electric cars are generally higher in price than their petrol or diesel counterparts, they are cheaper to run with fewer moving parts that need replacing on a regular basis.
For example, brake pads and discs receive less wear and tear due to the electrified system and there's no need for gearboxes, clutches, exhausts and other parts that go wrong in conventional cars.
Do you have to pay road tax for an electric car?
Previously, the government rewarded those purchasing electric vehicles with grants to encourage more economical driving. This came to an end in June 2022.
However, electric vehicle drivers can enjoy one incentive for the time being, thanks to the elimination of road tax until April 2025. From then, all electric vehicles will be required to pay road tax as part of the Vehicle Excise Duty (VED).
Are electric cars safe to drive?
One issue that shouldn't be part of your purchase considerations is safety. Many tests have shown that electric cars are as safe to drive as any other vehicle and, as they carry no fuel on board, in fact, they offer an extra degree of protection for when things go wrong.
Advances in technology means new EV cars are being designed to withstand crashes as well as any other type of vehicle and many models have received high Euro NCAP safety ratings. You can buy with confidence knowing you and your passengers can feel secure on any journey.
How easy is it to charge an electric car?
Some people are put off buying an EV because they think they will be difficult to charge. However, the process is much simpler than they think and getting easier all the time thanks to an extensive network of charging stations expanding at pace across the UK and Europe. There are now around 50,000 charging points available across the country and apps are available that can help you plan your journey, so you never run short of power.
Can I charge an EV at home?
Home charging is even more convenient and becoming ever more viable. The average cost of installing a system is £800 which is worth taking into consideration when assessing the cost of an EV.  But it can be a fairly simple job to install the home charging unit and means you have a full battery for every journey and can take advantage of lower electricity charges at night. The rough cost for a full charge is £17 a time. Workplaces are also increasingly offering charging stations to employees.
How long will an electric car battery last?
One of the big worries about buying an electric car is whether it will have enough battery to last you for all your journeys (commonly known as range anxiety). As we said, there are more charging stations than ever but there are also greater distances available in one single charge.
How far can an EV travel?
How far your car can take you with one charge will depend on your vehicle, but 50-60 miles is becoming a minimum standard. Recently an electric car travelled the entire length of the UK on one charge. Expect this to become the norm rather than the exception in a relatively short period of time.
Is it expensive to insure an electric car?
Like any car you buy, you will need electric car insurance before you can hit the road. As electric car models tend to be newer, the prices are generally higher although these have come down in recent years. The specialised parts such as the battery can also increase the costs, but this is offset by the fact fewer parts tend to break down.
However, electric car insurance doesn't differ greatly from conventional insurance and will be based on typical factors such as the cost of the car, security measures and your profile as a driver.
The best thing to do is ask us for a quote and we will explain and let you know if we are able to provide cover that matches your needs.
Do I need breakdown cover for an electric car?
Good breakdown cover for your electric vehicle is a must and can help with range anxiety. Make sure your breakdown provider has charging equipment to give your battery a boost if required. Plus, the '4 wheels' full-towing vehicle that all electric cars and vans require is also a necessity.
Is an EV battery covered under insurance?
A good electric vehicle insurer will also cover the battery and consider how you plan to charge your car. They'll also take into account both the cables you use and the possibility of accidents if people trip up or injure themselves with those cables.
So, which car should I choose?
In the near future it's very likely we will all be driving electric cars. Whilst we still have a choice you may be holding off until prices drop on EVs and the technology improves even further. However, we have reached a point where buying an electric car does make sense in terms of the impact it has on both the environment and your pocket.  The choice is yours but we'll be here to help protect you and your vehicle whatever you decide.