Make Smart Health Choices
Unlimited access to a 24/7 virtual GP as well as a range of other health and wellbeing experts.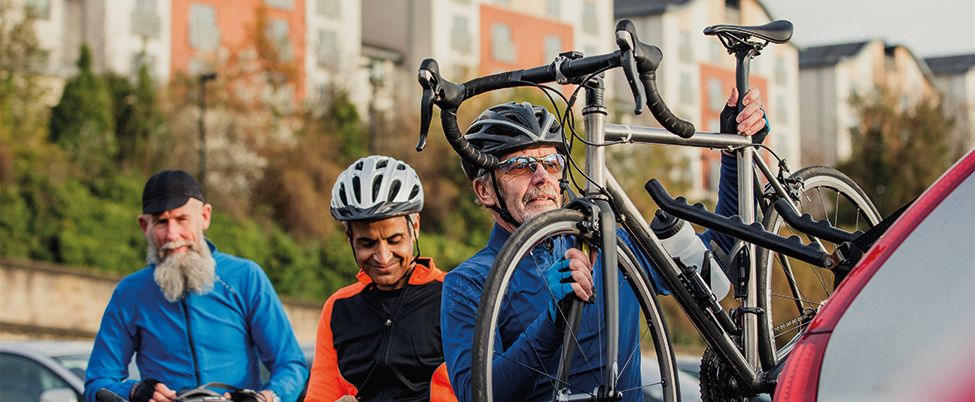 Once you are a policy holder with AIG, you can access all of the Smart Health services
Giving you access to six Smart Health services, including your partner and children up to the age of 21. It's available 24 hours a day, 365 days a year at no additional cost. You can access a 24/7 remote GP, world-leading second medical opinions, mental health support, nutrition consultation, health checks, and a fitness programme. Download the Smart Health app or, for more information call 020 3499 0167 or visit aiglife-smarthealth.com
Smart Health is provided to AIG Life Limited customers by Teladoc Health. We want to let you know that these services are non-contractual, which means they don't form part of the insurance contract with AIG. If AIG's partnership with Teladoc Health ends, these services could be changed or withdrawn in the future.
Speak to a doctor
Managing your health doesn't always fit in with the 9-5. That's why when you need an appointment, the Smart Health service provides you with unlimited, round the clock access to a GP.
Bookable on the app, you can get a 30 minute slot at a time that suits you – wherever you are in the world. Whether it's over the phone or via video call, the team are on hand for medical advice, prescriptions or onward specialist referral. 
Prescription delivery service
With Smart Health, you have the option to have private prescription medicine delivered straight to your front door (private prescriptions will incur a fee). The prescription delivery service provides next day delivery nationwide (when ordered before 1pm) and same-day delivery in London (when ordered before 3pm), meaning you can access the prescription medicine you need, without leaving your home. Alternatively, your prescription can be emailed directly to you so you can choose when and where you get your medicine.
Second medical opinion
Through Smart Health, you and your family can get access to second opinions from world leading medical experts. Whether you need help with a complex condition or just want a second opinion from a specialist in their field, Smart Health can help.
Mental health support
The dedicated team of support staff are available to provide the right support strategy and treatment. They'll talk to you to get to the bottom of your situation and then recommend the right solution for you. Whether you're dealing with stress, anxiety, trauma, depression or a recent bereavement, the service is there to help you or one of your family members when you need it.
Health checks
The Smart Health online questionnaire supports you in taking proactive steps to manage your health and lifestyle. You can also discover more about your cardiovascular profile or any screening programmes that may suit you. You'll get a personalised report that's unique to you, containing tips for improving medical conditions and nutrition, as well as forming healthy habits for the future.
Eat well and get fit
Let's be honest — putting off the gym and ordering a takeaway are easier than we'd like. So Smart Health's got your back with bespoke fitness and nutrition plans to make life a little simpler. Whether it's sneaking vegetables in to family meals or a new workout routine, log in and see how we can help.
You'll need to complete a secure, one-time ID check before you can use certain elements of Smart Health for the first time.
When you need to interact with GPs or other medical professionals whilst using the service, you'll be sent a simple, quick and easy process to follow – all in line with Care Quality Commission guidelines.