NFU Mutual Wessex helps local community & charity groups raise over £25,000 so far in 2019
NFU Mutual in Wessex is proud to be sponsoring a number of local community and charity events this year as part of its commitment to support the local community.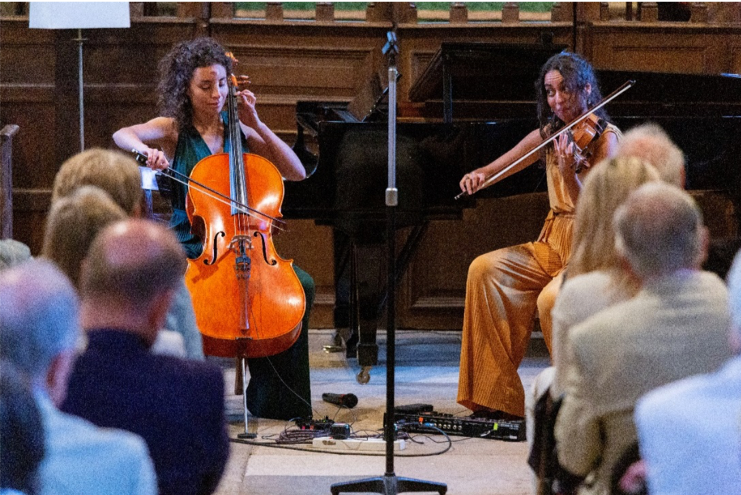 Steven Bartlett, Senior Agent at NFU Mutual Wessex, said: "NFU Mutual Wessex has long been a supporter of a number of community and charity events in our local south Wiltshire and Dorset areas. Many of these events would not have been able to take place without our support, and it's been fantastic to enable charities to raise crucial funds for their causes. We are very proud to be part of the local community, and to have been able to make a difference while bringing people together in fun environments."
In May NFU Mutual Wessex supported the River Bourne Community Farm 'Live@thefarm' family music festival, near Salisbury. The event raised much needed funds to support the community farm.
Ben Parker, Chairman, River Bourne Community Farm, said: "Live@TheFarm was a fantastic event this year, and it was a joy to see all the different generations having a great time. This is the farm's biggest fundraiser of the year and the support from sponsors like NFU Mutual Wessex is invaluable and makes a big difference to us - so a big THANK YOU from us all for enabling us to buy professional signage this year!"
In June, the insurers were proud sponsors of the Farley Music Festival, near Salisbury; an exciting programme of classical music performed across five nights in the unique setting of All Saints' Church in Farley. The event was devised to give concert experience to promising young musicians, and raise funds to maintain the iconic Wren-style All Saints church. This year the event raised £15,000 to support the church.
William Dunkerley, Chairman of the Farley Music Festival, said: "The organisers of the 2019 Farley Music Festival were deeply grateful for the generous financial support given by NFU Mutual Wessex to the Ayoub Sisters concert on Saturday 22nd July. As well as providing valuable concert experience for upcoming professional musicians, proceeds from the festival go towards the maintenance of the iconic Wren-style church of All Saints."
NFU Mutual Wessex's sponsorship of a duck in the Spire FM Duck Race in June in aid of the Stars Appeal not only enabled them to participate in a fun local community event, but it also helped Spire FM make a sizeable donation to the Salisbury Hospital charity.
Support of smaller events across the Dorset area enabled the insurer to make a difference by helping these events raise funds for worthwhile local charities:
Wareham & Purbeck YFC Dorset Ploughing Match (Dorset)– raised £2,000 for the Dorset Air Ambulance & Poole Cancer Ward/Nurses in April. Watch drone footage of the match here - http://ow.ly/I6Y650ul3vA
Rymers Tractor Rally (Wimborne St Giles, Dorset) – raised £5,000 for Wessex Heartbeat and Bournemouth Hospital Charity in May.
The Big Session (Sixpenny Handley, Dorset) – a family music event raised £3,600 for local community in June.
Church Knowle Food Fayre (Dorset)– small local event raising funds for the local community in July.
NFU Mutual Wessex is sponsoring a further 4 community events later this year.
For more information on the range of NFU Mutual insurance services, or NFU Membership, please feel free to contact either the Salisbury or Wareham office of the Wessex agency:
Salisbury
01722 331062
Salisbury_agency@nfumutual.co.uk
Wareham
01929 553472
Wareham_agency@nfumutual.co.uk