Providing support for postgraduate students in agriculture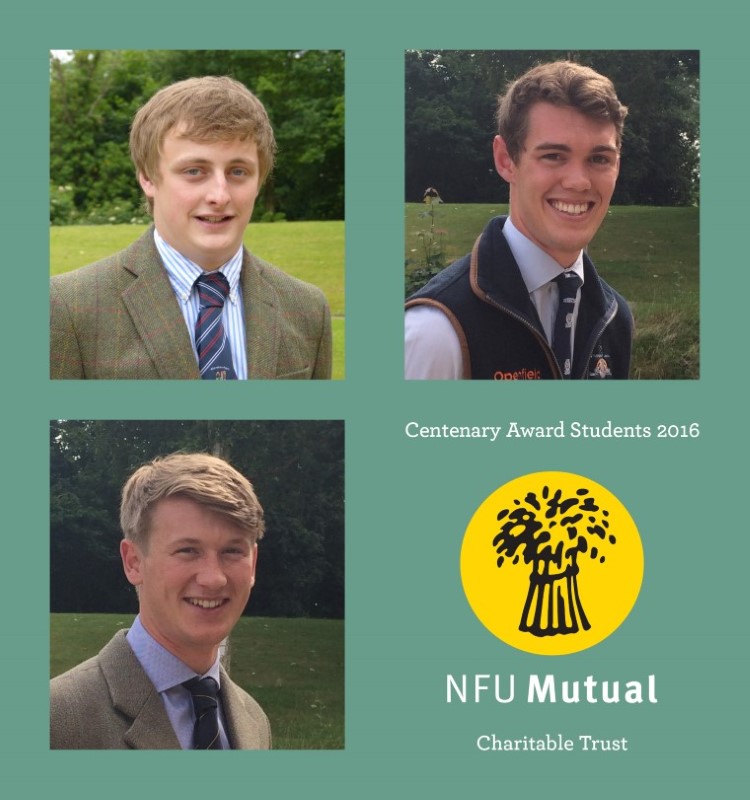 In 2017 NFU Mutual is once again offering the Centenary Award for postgraduate students in agriculture.
The award gives annual bursaries to pay up to 75% of course fees for selected post graduate students in agriculture (Masters or PhD).
The Centenary Award is a long-term scheme, run by the NFU Mutual Charitable Trust, and was launched in 2010 to celebrate the 100th birthday of NFU Mutual. To date, 29 students have received bursaries for their studies.
The award is open to students who have gained, or are expected to gain, a 2:1 or above in agriculture or a closely related degree, and have been accepted or provisionally accepted on a Masters or PhD course in agriculture in the UK starting in Autumn 2017.
To select the students the judging panel will be looking for applicants who are not only excellent academic performers, but are also passionate about making an impact within the UK agricultural industry.
The NFU Mutual Charitable Trust has specifically identified three topic areas of interest for eligible students:
Sustainable agriculture and climate change
International agricultural development
The application of science and innovative technology to the agricultural industry
In 2016 three students (pictured) were awarded with a Centenary Award bursary:
Nicholas Moss from Devon: MBA Advanced Farm Management, Royal Agricultural University.
Craig Simpson from East Lothian: MSc Agricultural Professional Practice, SRUC.
Sebastian Murray from Devon: MBA Advanced Farm Management, Royal Agricultural University.
Prospective postgraduate students who think they may be eligible to apply for the award in 2017 should contact centenary_award@nfumutual.co.uk to request further details and an application form.
The closing date for applications for our 2017 award is midnight 30th April 2017.