Pensions
Young farmers plan now, for tomorrow
Is it time to think about a financial plan?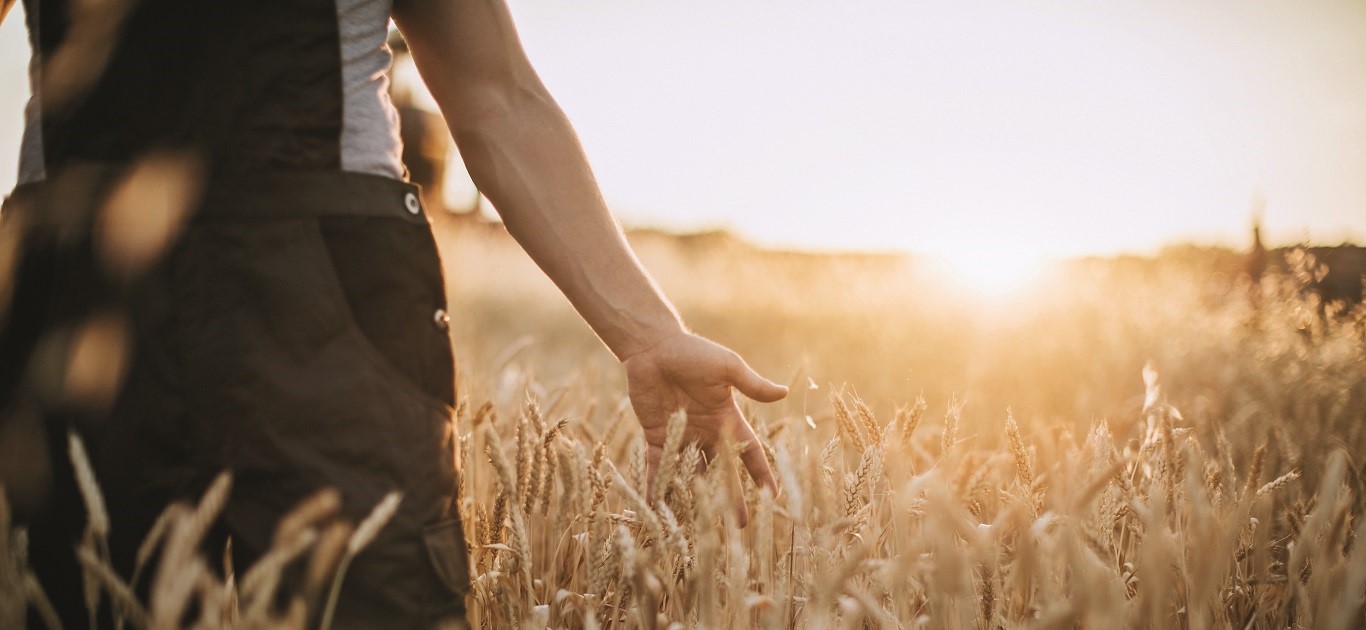 Young farmers who plan could be better off financially in the long-term.
Thinking about your pension now – is not exciting or dynamic. But it can be the difference between living well or struggling when you choose to slow down or stop working.
As a young farmer you may have seen your grandparents decide to slow down managing the farm, or your parents take more responsibility over time. When the time comes for you to consider managing the farm – having the right financial plan in place is key to having a good financial outcome in years to come. One of the key considerations for you could be the income you'll have to live off when you choose to slow down or stop working. We appreciate that feels like a lifetime away but planning now means you can sit back knowing you have a robust financial plan in place.
Starting early could make a difference
Starting to invest for your retirement at an early age can make a big difference to the amount you'll have to live off later. The age that you start to invest, the amount you invest, how often and the type of investment you choose such as a pension, will all play their part when you come to taking the benefits of the investment.
Simply put, to help provide the level of income you will want when you retire, you should consider paying in as much as you can as early as you can. Remember one of the advantages of investing in a pension is the tax relief on the money you pay in. For example, with a personal pension plan for every £80 you invest the government will add £20. If you pay 40% or 45% Income Tax, you can reclaim additional tax relief directly from HMRC, so it may surprise you how much of a difference it can make if you start saving for retirement now rather than putting it off until later.
To see how much better off you could be if you start to invest in a pension early, visit  moneyadviceservices.org.uk and search 'pension calculator'.
You can add in your personal circumstances and the amount you want to invest each month to see how much more your pension pot could be worth when you come to retire.
You need to know: The tax treatment of pensions depends on individual circumstances and may change in the future.
Have you considered an ISA?
Another option to invest in which offers flexibility and tax efficient growth potential is an ISA.
Our Select ISA is a stocks and shares investment which gives you access to a range of funds. You can choose to invest regularly, or pay in a lump sum, or both. You could choose to receive a regular income from the investment, your Financial Adviser can help you arrange this. You can increase, decrease, stop and start as and when you wish – dipping into the funds when they're needed. Investing in an ISA is another form of diversification, where the returns aren't linked to the success of the farm.
Although we don't offer them if you are under 40 years old then you could consider a Lifetime ISA if you're investing to buy your first home, benefiting from a Government top up on your investment.
By talking to one of our financial experts, together you can discuss whether a personal pension or ISA could be right for you. The sooner you have the conversation, the sooner you know you will have a robust financial plan for the future.
The tax benefits of ISAs depends on individual circumstances and may change in the future.
Why choose NFU Mutual for financial advice?
Our Financial Advisers are here to share NFU Mutual's wealth of knowledge, answer your questions and to bring clarity and focus to your financial goals.
What financial advice could mean to you:
feeling confident about your decisions
helping you decide which solutions are financially beneficial
peace of mind for your financial future
taking advantage of pension and investment tax breaks
avoiding making hasty, costly, ill-informed decisions.
As your circumstances change, stay in touch so your financial goals can reflect any life changes.
Alternatively, you can have a chat with one of our self-investor service colleagues (this is a non-advised level of service) who can help you if you already know what investment option you'd like to take and therefore do not need financial advice by calling 0800 622 323.
If you decide to start a Select Pension Plan or invest in a Select ISA now, you can keep an eye on the performance and value of it as often as you like using NFU Mutual My Investments, an efficient online investment platform. 
You should be aware that the value of pensions and investments may go down and you may get back less than you invested.
NFU Mutual Financial Advisers advise on NFU Mutual products and selected products from specialist providers, when you get in touch, they'll explain the advice service and charges.
Financial advice is provided by NFU Mutual Select Investments Limited.