Saturday: 9:00 am - 12:30 pm
Sunday: Closed
Monday: 9:00 am - 8:00 pm
Tuesday: 9:00 am - 8:00 pm
Wednesday: 9:00 am - 8:00 pm
Thursday: 9:00 am - 8:00 pm
Uckfield
Kingfisher Court, Bellbrook Business Park, Uckfield, TN22 1QQ
Visit today: 9:00 am - 5:00 pm
Saturday: Closed
Sunday: Closed
Monday: 9:00 am - 5:00 pm
Tuesday: 9:00 am - 5:00 pm
Wednesday: 9:00 am - 5:00 pm
Thursday: 9:00 am - 5:00 pm
Welcome to NFU Mutual Uckfield agency where we pride ourselves on offering our clients a personal, professional and friendly service for their insurance, pension and investment requirements.
At the Uckfield agency we take time to get to know our clients in order to understand their individual needs. Insurance solutions can be tailored to suit the specific requirements of our individual and business clients.
Best known as a rural insurer the NFU Mutual's range of products extends to investments, pensions, life assurance and risk management services. We specialise in insuring your home, your vehicles, farms and estates and businesses.
Our team is experienced and knowledgeable and aims to provide quality NFU Mutual products at a fair price and with a first class customer service.
---
NFU Mutual
Our team
Helen Kirby ACII Chartered Insurer
Senior Agent
I have been an NFU Mutual Agent since 1998 and in that time have gained a wealth of knowledge across all our insurance products, as well as earning ACII Chartered Insurer status. My primary focus is on working with our key commercial clients to ensure that our services and products support and enhance their businesses, but at the same time protecting individuals, their homes, their families and their wealth. I have overall responsibility for the management of Uckfield agency and I am committed to providing holistic solutions for all our clients ensuring that our office is a one-stop shop for all your general insurance, risk management and financial services needs. I grew up in Lewes and after a period away studying and working elsewhere in the UK and overseas, I came back to live in the High Weald where I enjoy rural and family life to the full.
Kim Adams
PA to Agents
I began working at NFU Mutual in 2012, joining the Uckfield agency in 2017 and having previously worked within the insurance industry for many years. I provide support to both the Agents undertaking a variety of tasks including: arranging review appointments, organising events and business meetings, assisting with NFU membership queries to name but a few. Whatever the query I am always happy to provide assistance in either of the Agents' absence.
Janice West
Office Manager
I joined the Uckfield agency in 2002 as the Office Manager. I am responsible for administrative operations within the office ensuring the smooth running for both the team and our customers. I supervise our accounts system and collate and distribute all renewal invitations. I also manage the front office customer service adviser team.
Laura Green BSc (Hons) Cert CII
Senior Customer Service Adviser
I have extensive knowledge and experience within the insurance industry. I am the first point of contact for our key commercial accounts and I deal with all commercial claims. I am always on hand to give support to our customer services team in busier times.
Debbie Parry
Personal Lines Sales Executive
I joined the Uckfield agency as a Customer Service Adviser in 2014. In October 2017 I became a Personal Lines Sales Executive specialising in home, vehicle and bespoke policies. I am happy to discuss your insurance requirements and prepare quotations for your home or vehicle insurance.
Sheila Fagan BSc (Hons)
Customer Service Adviser
I joined the Uckfield agency as a Customer Service Adviser in 2013, coming from an insurance background. I look after our new and existing clients for all motor, personal lines insurance and commercial packages. I can also help you with any claims you may have to make under your home insurance or commercial package.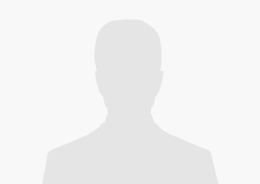 Stella Peat
Customer Service Adviser
I have recently joined the Uckfield agency having previously worked in the insurance industry. I look forward to assisting you with your vehicle and home insurance requirements in the future.
Nicola Broad
Customer Service Adviser
I joined the Uckfield agency in November 2017 having many years' experience in the financial services sector. I am happy to assist our new and existing customers with their motor and personal lines insurance requirements.
Rebecca Baker BA (Hons) Dip CII
Senior Account Manager
I have been with NFU Mutual since 2002 and I am a fully qualified Insurance Adviser. I was brought up on a dairy farm in East Sussex and have a wealth of local knowledge and technical experience. I specialise in farms, estates, commercial and property insurance. I like to build relationships and I visit my clients regularly to get to know them and their needs to ensure I provides the best advice. I can assist you with all your insurance needs and can introduce you to our risk management services and Financial Adviser.
Elizabeth Barnes
New Business Executive
I started at the Uckfield agency in 2013. My areas of expertise are commercial insurance and looking after high value homes including listed buildings. However I can assist with all aspects of insurance.
Laura Collier
Commercial Account Manager
I have over 10 years' insurance experience specialising in the farming and commercial sector. I can assist with health and safety issues and can also introduce you to our Financial Adviser. Offering a face to face or telephone service I am qualified to help you with all of your insurance needs.
Paul Davis
Financial Adviser
I have been with NFU Mutual since 2005 in my role as Financial Adviser. I have worked in the industry since 1989, working for main banks and insurance companies, along the way. I can tailor a financial plan that is personal to your circumstances and will work with you to adapt to changes in your life. My spare time is spent collecting and restoring vintage model cars.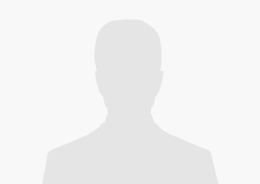 Out of Hours
Team members
For your convenience, our 01825 763578 telephone number continues to be answered by our customer support centre colleagues from 5pm to 8pm weekdays and 9.30am to 12.30pm on Saturdays and most bank holidays. They can deal with taking payment, quotations or mid-term amendments on motor, home, caravan, travel, horse and rider, horsebox and tractor insurance. For data protection purposes they will only be able to deal with the policyholder or an authorised person noted on the policy.