Farming & Growing
Vertical Farming: Can it stand up?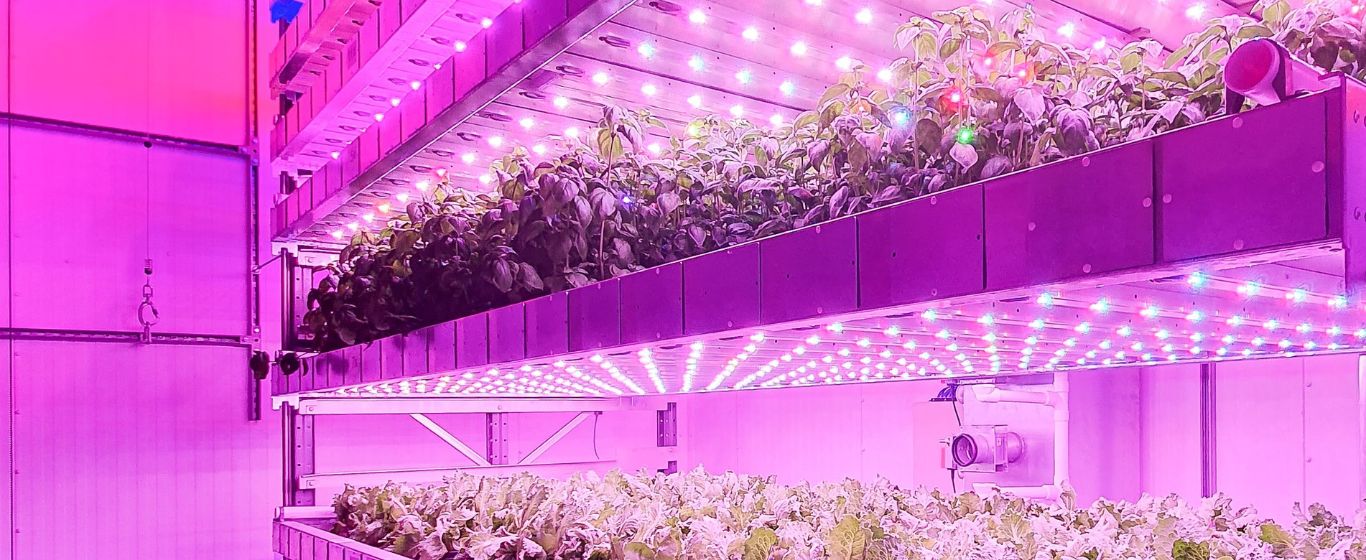 Vertical farming systems have huge potential: they allow growers to carefully manage the crops' environment and consistently produce perfect crops all year round.
The technique is attracting a lot of investment, and once the market has matured, it's likely to be big business – similar to glasshouses now. It's predicted that we may see glasshouse systems continue to evolve and use the same technology as vertical farming.
It's important to remember that vertical farming isn't suitable for all crops; it only makes economic sense for certain types right now. In the future, as costs come down, it's likely that widespread adoption of vertical farming will become more common.
The benefits of vertical farming
One of the greatest claimed benefits of vertical farming systems is that they can be located within urban areas, overcoming the barrier of transporting food before it becomes stale and unusable.
They can also incorporate a high level of autonomy, with robots, artificial lighting, temperature and irrigation systems in place to service the crops needs, and in some cases, harvest the crops as well.
For an example of how vertical farming can work in action, look to Intelligent Growth Solutions (IGS) in Dundee. The business runs a demonstration facility consisting of four vertical towers standing at around 10m tall, with racking of 9m in height. The stacked layers have LED lights above them and the hydroponics system feeds the crop at the base of the tray, enabling 20 tonnes of crops to be grown in a year from just 40m² of floor space. This same yield could be grown on an outdoor plot of 1-2 hectare. The app-controlled environment allows them to precisely grow a broad range of crops including salads, leafy greens, brassicas, edible flowers and even fruiting crops like chillies to client specifications – even developing different varieties of flavours to suit specific restaurant dishes.
Proving the concept
A lot of work and research is still being undertaken to advance vertical farming and to prove its value to farmers and growers.
Harper Adams University student Daniel Stones wrote his dissertation on the feasibility of vertical farming for UK farmers. He says: "My research showed that vertical farming could have some clear benefits for UK farmers, including the possibilities for higher yields, year-round production, and reduced environmental damage. But at the moment, some significant drawbacks are hindering farmers' engagement with the concept, such as the high capital investment required, sector infancy and consumers' negative perceptions.
There are certainly some positive opportunities for vertical farming in the future, and farmers have shown an interest in learning more, so more information is needed" Daniel adds. 
If you're thinking of adopting new technology on your farm, we'd encourage you to speak to your local agency office, either by requesting a call back or by finding your local agency office.