Linking farmers with today's best technology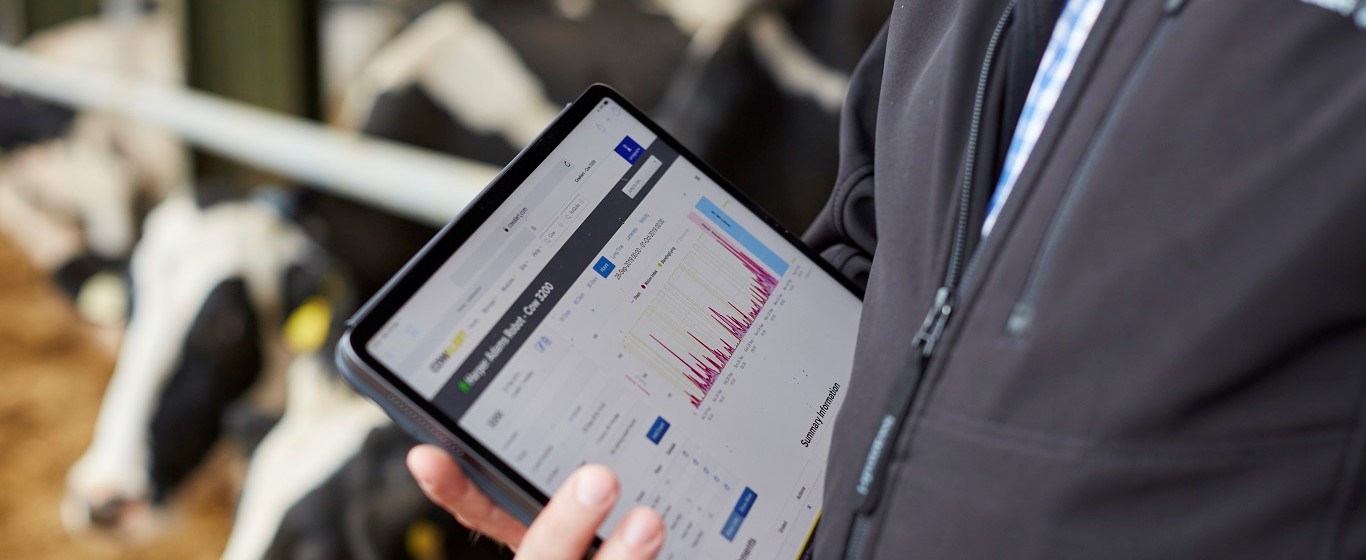 Farmers appreciate that embracing new technologies will help their farming businesses become sustainable. They know the right technology can help them make more informed decisions to improve productivity and overall resilience.
However, when it comes to choosing which technology to invest in, a lot of farmers don't know where to start. There's a huge shop window, with a complicated array of options. Simply finding the time to grapple with the choices can be challenging for many farmers.
That's why it can often be useful to get in touch with your local college or university for further support. They usually have specialist departments specialising in Farm Business Management, Food Production and Engineering that could be a great resource for farmers to tap into for inspiration and future planning.
Simon Thelwell from Harper Adams University shares his insight with us: "there's great interest from farmers globally around the potential of precision agriculture. Around 60% of UK farmers already use some sort of precision agriculture on their farms, but many farmers are still cautious about the costs and benefits of this approach."
There's no doubt that there are many benefits, including reduced input costs (e.g. fertiliser, seeds, fuel, water, fuel) as well as the potential for increased outputs and sustainability / environmental benefits.
Those benefiting most from this new agricultural revolution are not only the biggest farms but also small family-run farms. Given the UK agricultural sector is comprised mainly of family farms, there's huge potential for precision agriculture to take hold. This could transform the outlook for many UK family farms who may face challenges if the pressure on inputs continues its upward trend and volatility in the commodity market continues.
Precision agriculture could therefore change the future of UK family farms, if farmers look at their strategy, do the business case and can justify the investment then precision technology could improve the efficiency and effectiveness of their resources and with an abundance of new data enable them to make better management decisions.
Another example of Harper Adams University applying their farming expertise to help shape the future of farming is the Hands Free Farm project.
The project launched in May 2019 following the end of the award-winning Hands Free Hectare feasibility study, which was the first in the world to plant, tend and harvest a crop without a tractor driver in the seat or agronomists on the ground.
After receiving funding from Innovate UK, the Hands Free Farm, which is based at Harper Adams University's campus in Shropshire, extends to 35 hectares and is developing a fleet of autonomous small vehicles which can be operated from the farm office, ready for commercialisation.
If you're thinking of adopting new technology on your farm, we'd encourage you to speak to your local agency office, either by requesting a call back or by finding your local agency office.