West Coast Bike Ride 2018
Julian Kelly, Senior Agent at the Bridgend agency, has just completed the Velindre Fundraising "West Coast Bike Ride" , along with his wife Caroline, raising vital funds towards specialist Cancer Care Nurses at Velindre Cancer Specialist Hospital in Cardiff. Between them they have raised nearly £16,000 throughout the year, holding various events, Golf Days, and speaking at different organisations.
Julian has become a Velindre Ambassador this year, having raised over £50,000 in the last few years along with help from friends and colleagues. To donate towards Julian and Caroline's huge achievement in cycling 600km in 5 days over many muscle wrenching climbs, please go to the link
https://mydonate.bt.com/fundraisers/juliancarolinekelly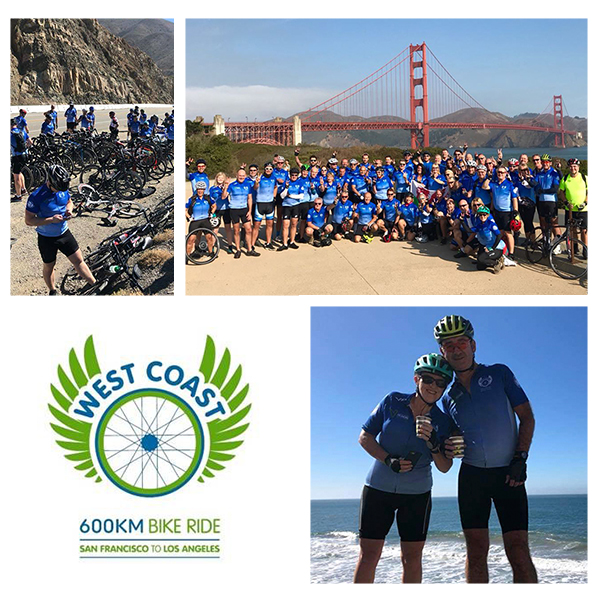 Bridgend & The Vale Agency supporting in 2018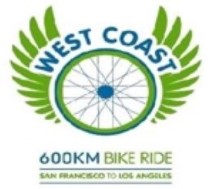 This year our main focus charity will be the Velindre Cancer Care Centre in Cardiff. Julian Kelly, the Senior Agent, will once again be taking part in the Velindre Fundraising Bike Ride - this time 600km across the West Coast of America in 5 days, in September 2018. Apart from our monthly Dress Down Days, we are "Wearing Red for Velindre" on 2nd February, our Annual Charity Golf Day at Southerndown Golf Club on 18th May, and a charity luncheon in Penllyn on Sunday 8th April. To make any donations please access:
https://mydonate.bt.com/fundraisers/juliancarolinekelly
We are also supporting/sponsoring/attending the following throughout the year:
1. Glamorgan YFC Pantomimes on the w/e 27th January. Congratulations to Maendy YFC for going through the Welsh finals.
2. Glamorgan Hunt Point to Point on 24th March at Ystradowen.
3. Llangeinor Hunt Point to Point on 21st April at Pyle.
4. Glamorgan YFC Rally Day on 2nd June.
5. Open Farm Sunday on Sunday 10th June at Goldslands Farm, Wenvoe.
6. Glamorgan NFU Charity Luncheon on Sunday 5th August at the Vale of Glamorgan Showground.
7. The Vale of Glamorgan Show at Fonmon Castle Grounds on Wednesday 8th August.

Annual Charity Golf Day
Senior Agent Julian Kelly along with Agent David Harris recently held their Annual Charity Golf Day in Southerndown Golf Club, raising over £5,000 for the local based charity Tenovus Cancer Care 'Closer to Home' Appeal.
This appeal is to build and fund a third state of the art Mobile Treatment Centre, which takes treatment and support out into the community rather than patients having to attend specialist centres a long distance from home. The cost of this is around £1m, and pledges are being sought by the Closer to Home board, of which Julian is a member.
33 teams took part in a wonderfully fought day, with the Hole in One competition proving a great success again with a car nearly being won by Kath Evans, the winning lady player. The winning ladies team was JCP Solicitors Ladies, captained by Clare Goldsworthy of JCP, and the winning men's team was Flat Out Alloys captained by Gareth Perkins. The men's winner was Peter Croke with 37 points, with our own NFU Mutual Financial Adviser Rob Jackson in 3rd place with 36 points.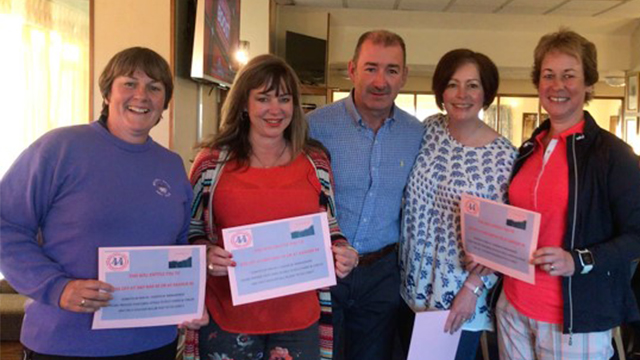 Ride the Rockies
Senior Agent Julian Kelly has just completed the Velindre Fundraising's "Ride the Rockies" challenge and returned from Canada having personally raised over £13,000 towards an amazing cancer care facility in Cardiff. Despite the horrendous heights Julian and 49 other people (including ex-Wales players) had to climb on this 5 day, 260 mile challenge, the views and the target being reached was well worth it.
Julian would like to thank all those who have supported him again on this challenge and celebrated his return to work by riding into the office!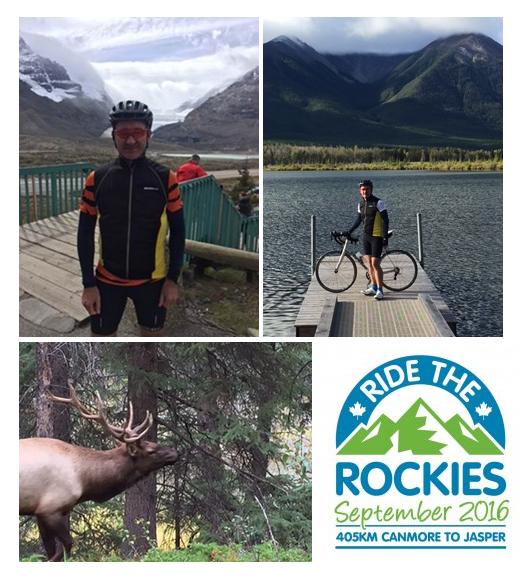 NFU Mutual Bridgend & The Vale present their Vale Show Competition Winner
Agents Julian Kelly, David Harris & Nathan Conlon ran two competitions at the Vale show this year which were very successful and always enjoyed by the general public as well as members.

Rob Jackson, an NFU Mutual Financial Adviser, ran a competition for a New Zealand rugby shirt, which is sponsored by AIG Life, NFU Mutual's new partner for protection products. The winner, Arran Shackell, from Penllyn Estates Farm was delighted to receive this from Rob, and certainly well timed as he is about to embark on a journey to New Zealand next month!

Arran has helped out at Penllyn Estates for many years, helping with the calving, feeding & rearing of the farm's black and white bull enterprise, together with assisting in any veterinary work such as TB testing or animal ailments. Arran also helps out on the arable side, gaining experience at the farm with precision farming and GPS for cultivations and seed planting, skills required nowadays for any young farmers. Because of this experience, Arran was successful in applying to work in New Zealand for a large forage/arable contractor for their summer season, where he will gain vital experience before he starts a degree course in Farm Business Management at either Harper Adams or Reading University next year.
NFU Cymru & NFU Mutual also ran a prize draw competition for £250 of Caesars Arms/ Farm Shop, in Creigaiu, and the winner drawn from the entrants was Mrs Beth Dobbs from Cowbridge. Beth is a retired Welsh teacher, and volunteer in Tenovus in Cowbridge, while her husband Leighton works as a retained fireman in Cowbridge, along with their small farm and holiday cottages. As busy people they are delighted with the vouchers, knowing the respect that both Caesars Arms and the farm shop are held in.