NFU Mutual Canterbury and Sittingbourne join East Kent Hospitals Rainbow Run to show continued support
On 17th May 2020, NFU Mutual Agents and their staff from the Canterbury and Sittingbourne agency took part in the Rainbow Run, a sponsored event to raise vital funds for NHS Hospitals based in Kent. The day was kindly organised by event co-founders Ellie Rogers and Caroline Lawton.
NFU Mutual Canterbury and Sittingbourne were keen to join the event to continue their support, having nominated the East Kent Hospitals Charity to receive a donation of over £3,000 from NFU Mutual's national £1m 'Agency Giving Fund' earlier in the month.
Staff at NFU Mutual Canterbury and Sittingbourne ran, walked and paddled a total of 182.7km on the day, contributing towards an event total of over 10,000km. The staff, along with their families and friends, donated towards the Rainbow Run's fundraiser helping to raise a total over £10,000 for Kent based Hospitals.
The money raised will be used to provide care packages and to support the physical and emotional well-being of NHS front line workers. This is essential support for our NHS heroes, who are currently facing the biggest challenge that the NHS has ever seen.
Ellie Rogers, Co-Founder of The Rainbow Run, has commented: "We are really grateful to NFU Mutual for getting involved with The Rainbow Run. Their enthusiasm for the event was infectious! Their team clocked up an impressive number of kilometres and they were instrumental in helping us raise well over £10,000!"
Charlotte-Blue Rook at NFU Mutual, said: "The agency was very pleased to contribute to this essential charity and really enjoyed the challenge. We look forward to taking part in future events."

The NFU Mutual Canterbury and Sittingbourne Agency were proud sponsors of the 18th Annual Canterbury Hockey Club Village Tournament.
We sponsored the event on 28th December 2019 at Polo Farm where eight teams played to win the trophy.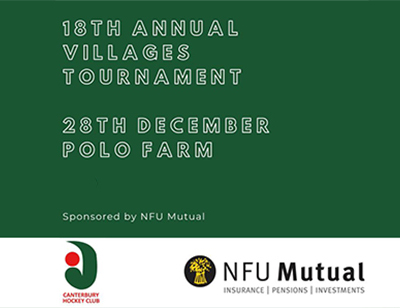 James Garrett, one of our Agents, presented Ed Mathews, captain of the "East Kent Village Block" the trophy. James said "we were delighted to be given the opportunity to sponsor this tournament, it is a very inclusive event with all abilities playing together and there is a real sense of community feel with plenty of supporters adding to a great atmosphere".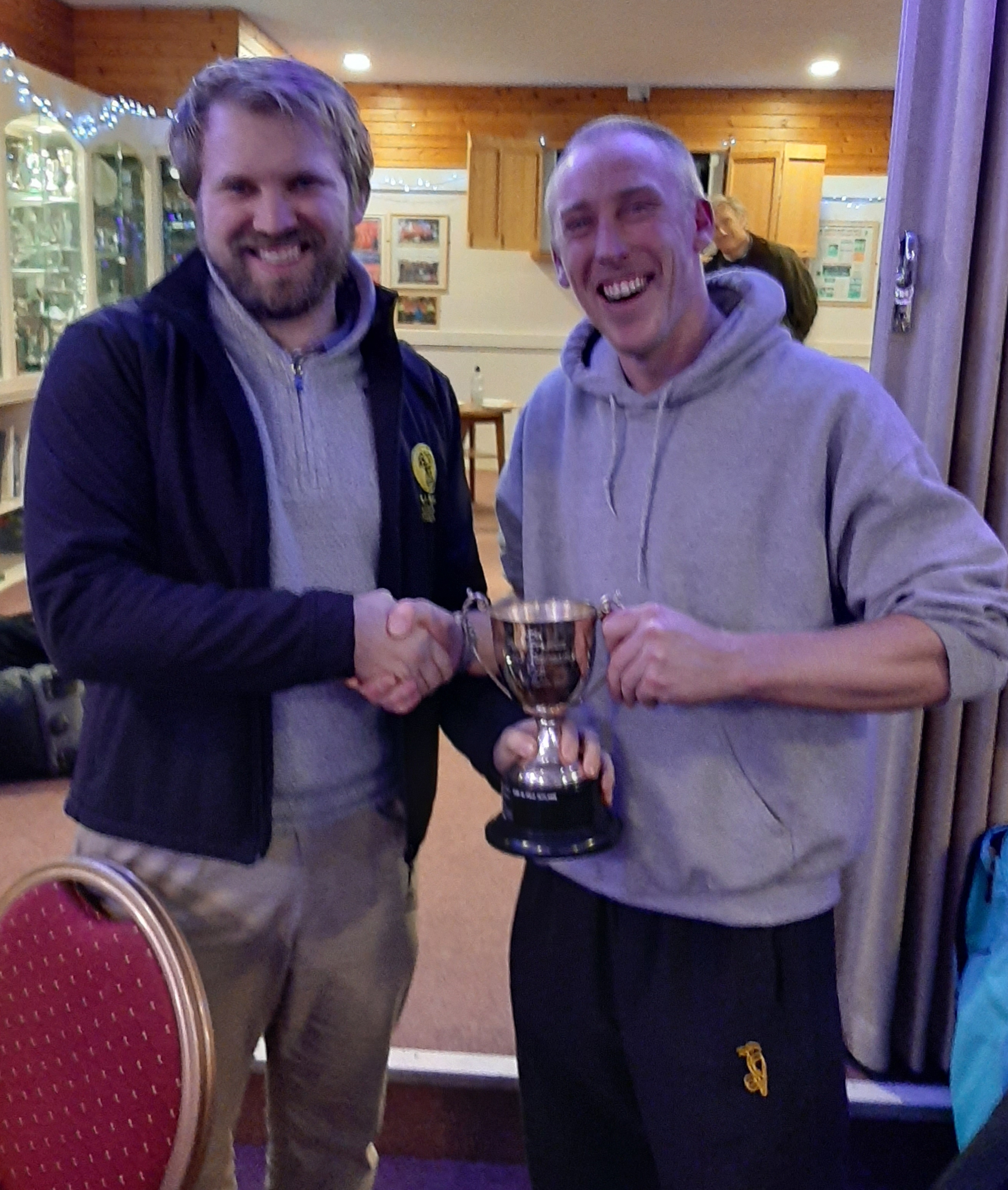 You can find out more about Canterbury Hockey Club here.
Canterbury new business partnership
Canterbury & Sittingbourne NFU Mutual agency are delighted to become a business member of the Marlowe Theatre in Canterbury. The theatre is very much at the heart of the community with over 400,000 residents and visitors attending to see a wide variety of performances.
James Garrett, an Agent for the group, said "we are pleased to be supporting the theatre in their long term objectives, and that contributes so much to the local community".
Visit the Marlowe Theatre website to find out about the latest shows.