Download our new horsebox safety guide today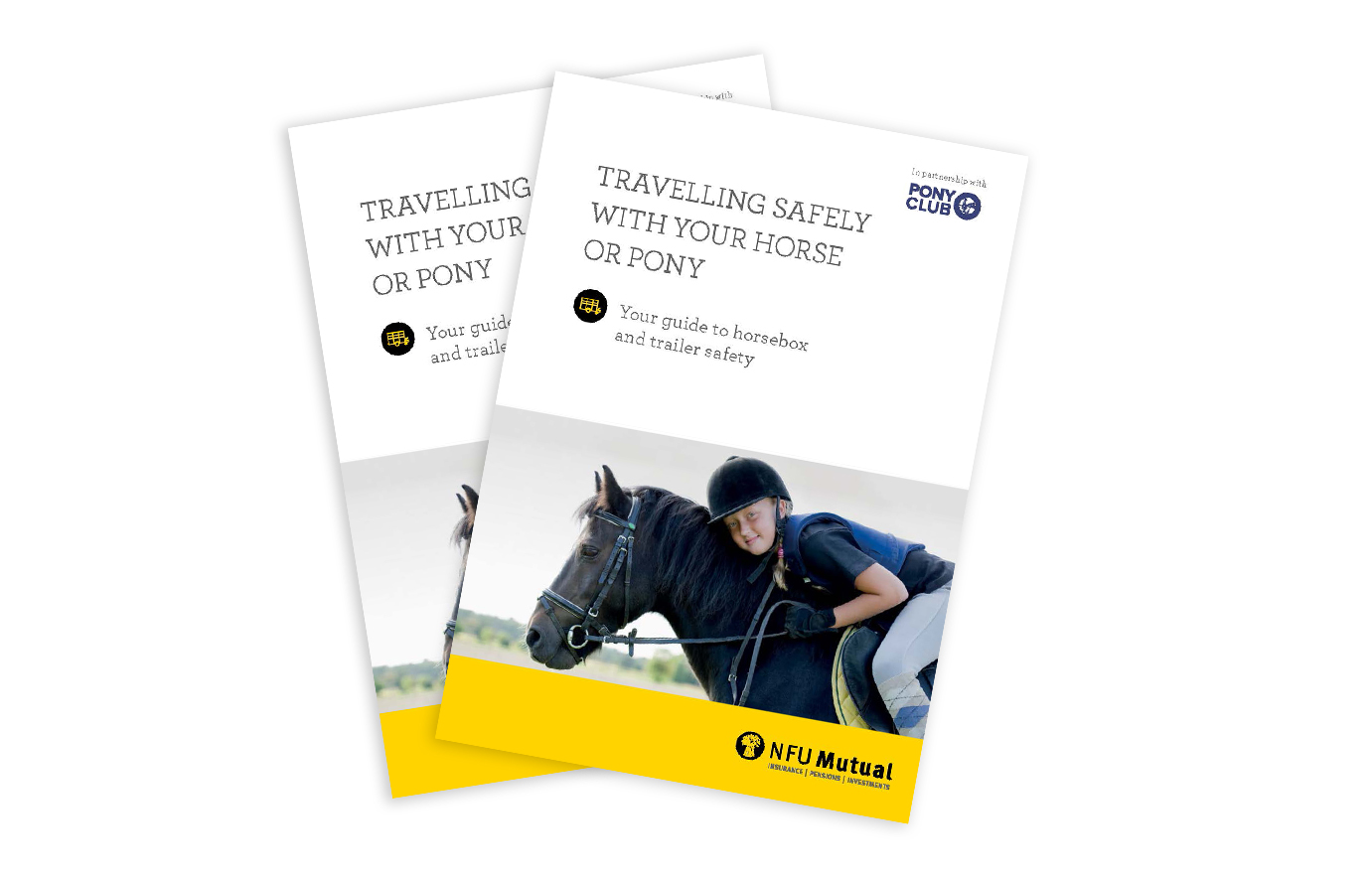 To mark the launch of this year's Horsebox Safety campaign, we've published a new downloadable Horsebox Safety Guide in partnership with the Pony Club and ahead of the National Pony Society Scotland Finals at Blair Castle International Horse Trials near Perth on 23rd August.
Our annual campaign aims to raise awareness with young riders and their families of the importance of safe loading and transport to help keep their horses safe.
James Calverley from NFU Mutual's Specialist Equine Team said: "As sponsors of the Pony Club we want to do all we can to help young riders and their families stay safe on the move. Sadly, we are all too aware of the heartache caused when horses are seriously hurt in transit."
Acting Chief Executive of The Pony Club, Marcus Capel commented: "It is fantastic news to be welcoming NFU Mutual as sponsors in the 90th year of The Pony Club.
We are really pleased to be collaborating with NFU Mutual in the education of young people on the safety of travelling horses."
Fiona Roebuck, Chairman of the National Pony Society Scotland (NPS) added: "NPS Scotland is delighted to once again have the continued support of NFU Mutual at its Scottish Finals. Our members are pleased at our collaboration with NFU Mutual to further their education on the safety of travelling horses."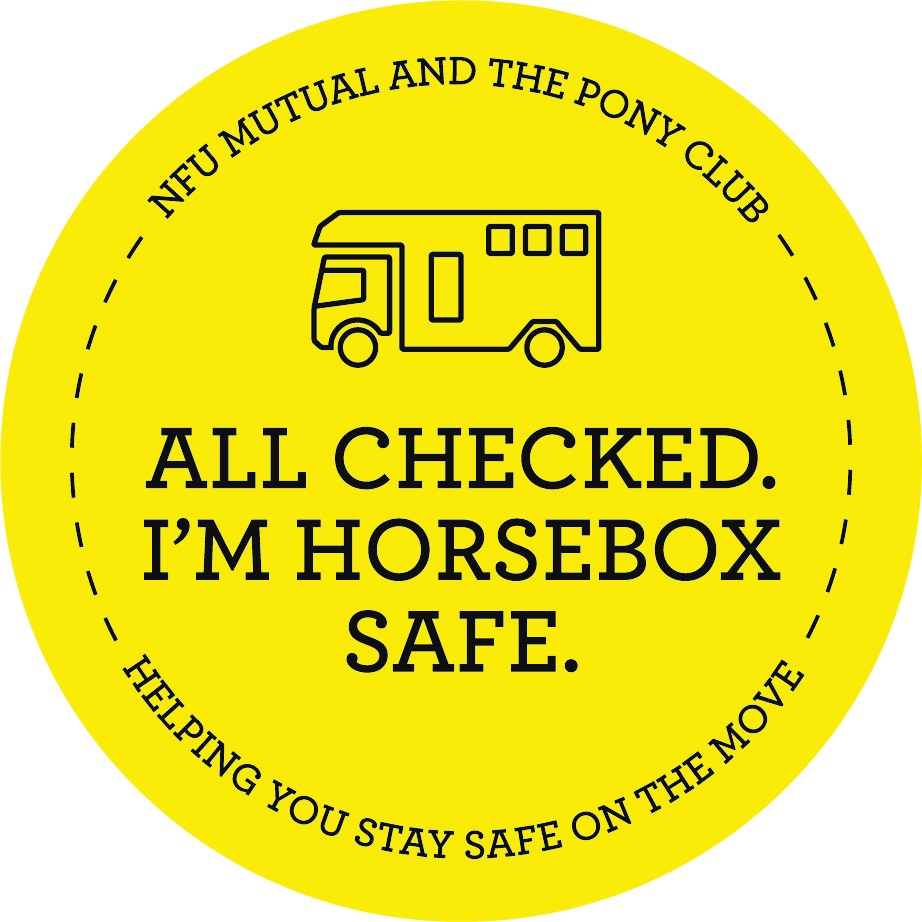 Reduce your risks
Making precautionary and thorough checks to your horse transportation before travelling can play a huge role in limiting the chances of a possible accident.
James Calverley outlines that "many accidents involving horses trapped in overturned trailers are caused by a tyre blow-out or other component failure and we want to support young riders and their families to reduce the risk of this happening. According to NFU Mutual figures, flat tyres or damaged wheels account for a fifth of breakdowns, yet many could be avoided through simple checks and maintenance before setting off."
We find that horse owners spend a huge amount of time, money and effort on their horse's health, maintenance, training and wardrobes, but very few pay the same amount of attention to the day-to-day condition of vehicles that they transport these animals in.
By overseeing a national awareness fortnight we hope to instil the importance of regularly checking the condition of your horsebox or trailer tyres, floor, ramp and general condition; but at the very least making a full check part of your yearly pre-season preparation.
Working with partners across the equine industry we have created a library of seven useful videos to highlight the issues and educate horse owners how to avoid them.
Reinforce responsibility
Our Horsebox Safety Campaign is part of our ongoing commitment to raising awareness of Horsebox Safety within the equestrian community.
We want to reinforce the responsibility that horse owners have, to not only look after the welfare of their horse, but also their horsebox or trailer - as this can have a huge knock on effect.
We encourage the equestrian community to watch, share and put into practice the advice in our Horsebox Safety Guide and video series to help keep horses safe when travelling.
Their safety is your responsibility #HBSafety
You can show your support for the campaign and help to get #HBSafety trending. Plus, you can view the whole Horsebox Safety video collection on our youtube channel.
Follow us on Facebook and Twitter (@NFUM).