Pledge to keep your horse safe
We are declaring 1st-7th May as Horsebox Safety Week, as part of our ongoing commitment to raising awareness of Horsebox Safety within the equestrian community.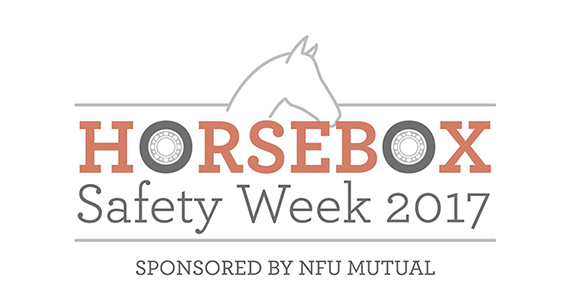 We found that horse owners spend a huge amount of time, money and effort on their horse's health, maintenance, training and wardrobes, but very few pay the same amount of attention to the day-to-day condition of vehicles that they transport these animals in.
By creating a national awareness week we hope to instil the importance of regularly checking the condition of your horsebox or trailer tyres, floor, ramp and general condition; but at the very least making a full check part of your yearly pre-season preparation.
Working with partners across the equine industry we have created a library of useful videos to highlight the issues and educate horse owners how to avoid them.
Each day we will be promoting one of seven individual safety topics with a short video that will be shared via our social media channels: Facebook and Twitter.
Reinforce Responsibility
We want to reinforce the responsibility that horse owners have, to not only look after the welfare of their horse, but also their horsebox or trailer - as this can have a huge knock on effect.
We are encouraging the equestrian community to watch, share and put into practice the seven topic videos that we outline, to help keep horses safe when travelling.
Here is the first of our videos:
Their Safety is your Responsibility #HBSW
You can show your support for the campaign and help to get #HBSW trending. Plus, you can view the whole Horsebox Safety Week video collection on our youtube channel.
Follow us on Facebook and Twitter (@NFUM).