In conjunction with The British Hospitality Association (BHA), our Hotel Confidence Report assesses the views of 141 hospitality industry professionals and over 2,000 consumers to understand the current and future challenges faced by our clients in the UK hotel and hospitality space.
The report paints a cautiously optimistic picture for the future of the hotel industry, with 81% of hotel businesses expecting to maintain or increase investment levels to mid-2020.
To download your free PDF copy [1MB] of the report, click on the image below.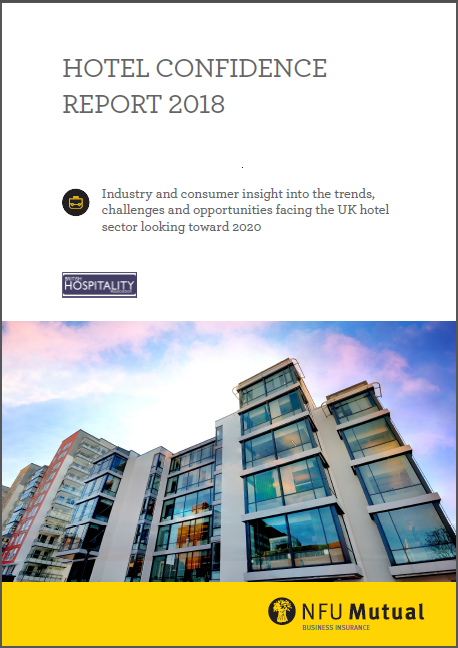 Darren Seward, Hospitality Sector Specialist at NFU Mutual
"For many in the hospitality industry, 2017 was a turbulent year beset with uncertainty around some of the biggest political changes our country is likely to experience. Despite these challenges though, our research shows that the picture within the hotel industry - including those supplying hotels - is proving to strike a more positive note.
"We were pleased to find that the hoteliers we spoke with were broadly optimistic about the future of their business looking forward to 2020; an optimism also shared by consumers, with a third estimating that they will increase spend in hotels in 2018. The findings show a hotel industry that is building strength, demonstrating resilience and having courage to evolve in the face of change."