Business Protection
How to prepare your business for widespread illness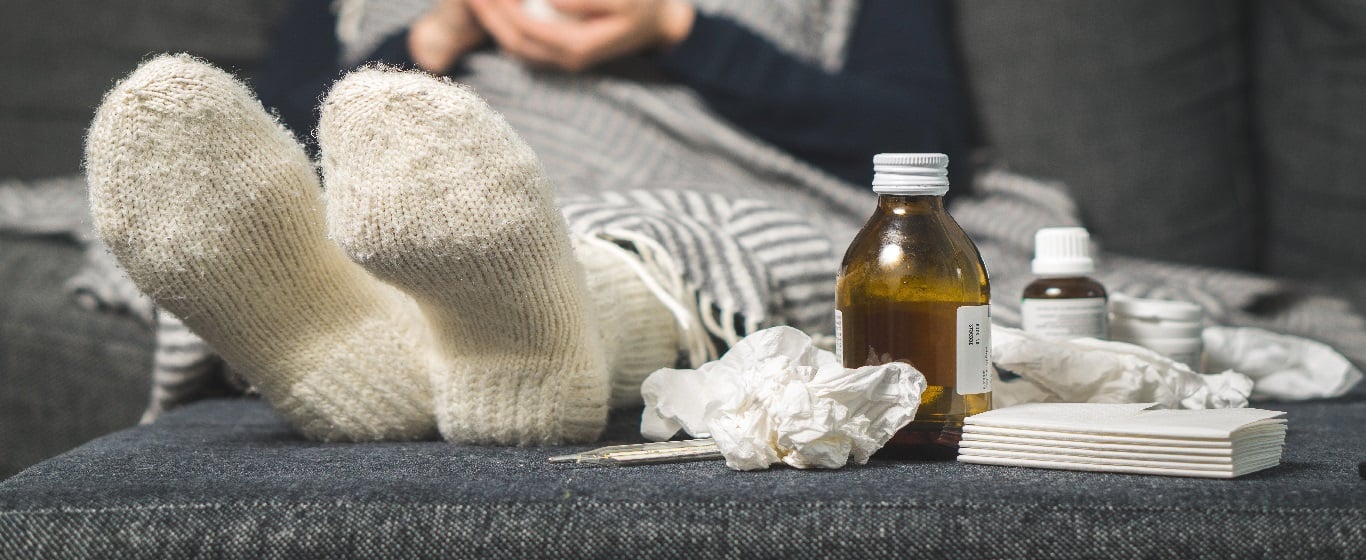 The effects of a pandemic on businesses are by now all too familiar, with COVID-19 providing an extreme example of the potential effects of communicable illness.
But what if it were solely your business's workforce that was depleted as the result of illness? Could your business still deliver key activities and production if a large proportion of your workforce were absent? 
We have partnered with Inoni, business continuity experts, for a series of articles on business risk and continuity planning aimed at small to medium sized businesses, including how to prepare your business from the risk of a widespread illness.
Stretch not slack
Few small organisations build intentional slack into their workforce. It's more likely they do the opposite, relying on key skilled individuals to perform crucial functions, with someone providing stretched cover when they take a holiday -  this can be because people are expensive.
Of course, most businesses can and do cope with a handful of staff taking unplanned absences. But what happens if a significant percentage of the workforce – including those key staff – are unavailable for days, weeks or even months, possibly at peak time? 
Is it a risk to my business?
The most common causes of widespread illness in the workplace are common colds, influenza (communicable illnesses), mental ill-health and stress.  Other less common, but nonetheless real threats include Hepatitis B (blood-borne), tuberculosis and Legionnaires' disease (both air-borne). 
Then there is the possibility of environmental air, water, or food contamination or poisoning. These could pose a risk specifically to your business, particularly in the following circumstances:
You carry out critical activities that are dependent on a few highly or uniquely skilled individuals
High occupancy and/or poorly ventilated workspace or rest areas
Poor workplace hygiene or health and safety provision
High-stress, 'must-attend' culture
High staff turnover or extensive use of temporary staff
Staff regularly returning or arriving from countries with high infection rates.
How to reduce the risks
There are common-sense steps you can take to reduce the risk of widespread illness critically affecting your business:
Balance unique skillsets through continual cross-training and load-sharing
Create a remote working policy and encourage its use; support it with technology strategies
Create a continuity strategy for a significant reduction in staff for a month or more
Complete a risk assessment using the factors identified above
Implement quarantines and health checks for personnel arriving from high-risk areas
Create an illness policy and training that explains the risks and reduces spread of infection
Provide manager training on how to identify and cope with workplace illness
Promote healthy lifestyles and the benefits of vaccination
Define and encourage workplace hygiene best practices and information campaigns.
Dealing with a communicable illness
It is important to have a policy and actionable plan in place that considers legally protected employees, privacy issues of infected employees, recognition of risk, and the reduction of employer liability and continuing operations.  As a result, employers have many actions to take when there is a potential communicable disease risk in the workplace:
Notify the relevant authorities of the risk and verify it with them
Understand the disease and reduce its spread
Formulate and communicate an emergency operating strategy
Define and communicate staff deployment, operational and health responsibilities
Communicate with stakeholders, manage their perceptions and expectations
Temporarily close the premises whilst the outbreak subsides (firebreak)
Deep clean or relocate the premises where practical and necessary
Conduct training, recognition and screening of the workforce
Identify and protect high-risk individuals
Impose work-from-home quarantine on suspected infected employees
Handle internal and HR compliance matters, return to work interviews and health checks
Put in place flexible remote working, social distancing and limit face-to-face meetings.
By putting a plan in place, you can, as far as possible, limit the disruption to your business.
We are working together with Inoni to bring you insight into resilience, risk and continuity planning to help make your business stronger. If you feel your business would benefit from specialist support to develop your Business Continuity Plan, please send an email to our partners Inoni, who can explain the services they offer.
If you feel you need support with your Business Insurance needs, please get in touch with your local NFU Mutual agency office.