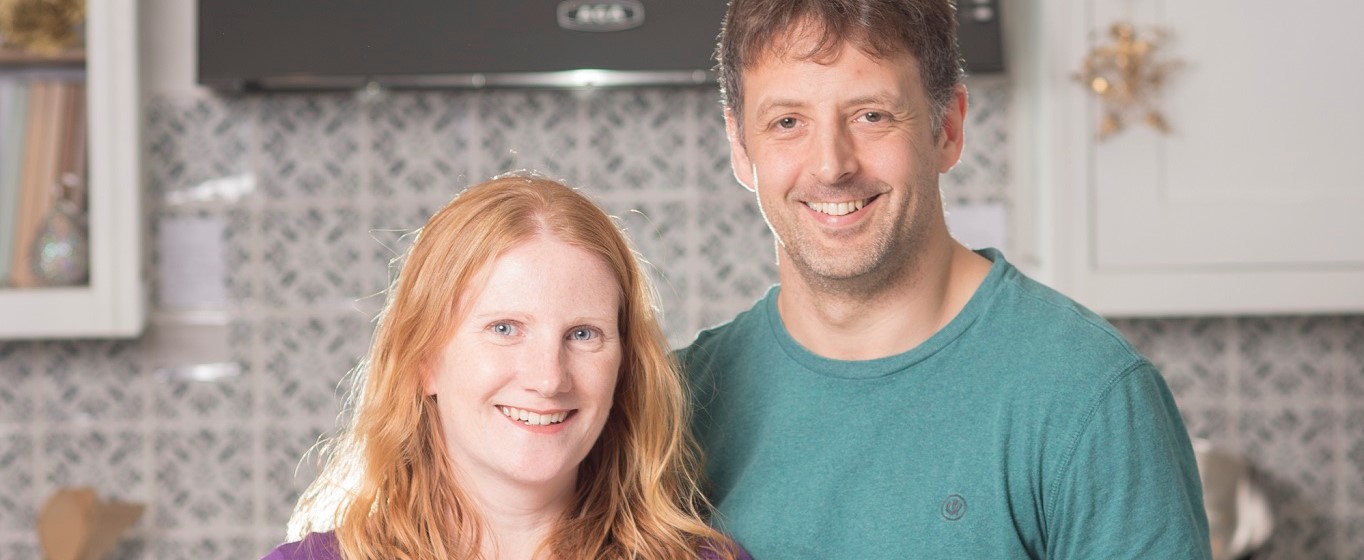 After perfecting their traditional Christmas pudding recipe, Jo Evans and her husband Richie turned it into a thriving business, Figgy's Puddings
I've got fond memories of making Christmas puddings as a child, with my gran. She and my mum had great, traditional baking skills. I learned a lot from them about real, old-fashioned food, that's really helped us embrace the tradition of Christmas puddings.
Neither my husband Richie or I thought about starting a business growing up! We just sort of came to it later in life. We were looking for an alternative as we approached our thirties – something different from the nine to five.
We'd been making these Christmas puddings for a few years, giving some to family as presents, but we weren't thinking about selling them at that time. Then people mentioned how nice they were and that you couldn't buy them in the shops like that. So it went from there!
It's changed everything for us. We can be our own bosses and live our lives as we want; we're not tied to anybody except ourselves.
The Christmas puddings take up a surprising amount of the year. We do have a quiet period at the start of the year, but that's not a particularly bad thing. I grew up in Cornwall, so I was used to everything shutting down in the winter and everyone earning their money in one part of the year. So it's a bit like that.
For us, it was quite a gradual process. I started Figgy's while I was working and ran it alongside full-time work for a while, then slowly increased Figgy's and changed my hours.
My advice to anybody starting a business is that these days, you don't have to jump in at the deep end. Research your ideas in your spare time, start slowly and be patient. Then you can learn your lessons more carefully, and less painfully!
The internet is fantastic for small businesses starting today, because you can test the water. The first year we sold them, we made 100 puddings. We were able to set up a website and I sold some at a festive market.
We sold about two-thirds on the website and the rest at the market. The beauty of the internet was that we could start really small and do our market research at the same time.
I often tell people, you can start small too, and learn a lot as you go along.