Join the fight against food poverty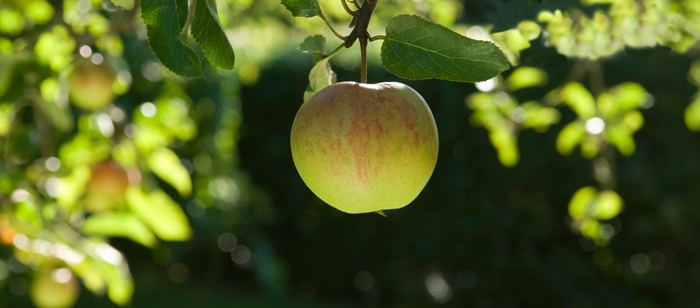 We've been supporting local communities on the issues that matter most for over a century – it's part of what we do. One particularly important issue many people are facing, especially in recent times, is food poverty.
Our partnership with FareShare
The cost-of-living crisis – and rising cost of even basic foods – has made it even more difficult for many people to put a meal on the table this year. In fact, more than 13 million people in the UK face food insecurity*, according to FareShare, the UK's biggest charity fighting hunger and food waste.
At the same time, every year, more than 3 million tonnes of good-to-eat, surplus food goes to waste on UK farms. That's enough for 7 billion meals, according to FareShare, which takes good-to-eat surplus food from across the food industry, sorts it and passes it onto a network of nearly 8,500 charities and community groups across the UK.
In 2022-2023, the charity redistributed 54,000 tonnes of food: enough to make 128 million meals, or four meals every second. 
This is why our NFU Mutual Charitable Trust – which exists to promote and support charities working in agriculture, rural development and insurance – is proud to support FareShare's fight against food poverty. Since 2021, the NFU Mutual Charitable Trust has donated a total of £250,000 to the charity.  
How farms are donating their surplus for good
Farms and rural businesses throughout the UK are also doing their bit to help. They can participate through FareShare's Surplus with Purpose scheme, which helps businesses to cover the extra costs of redistributing their unsold food to people who need it most.  
The Surplus with Purpose scheme avoids thousands of tonnes of surplus fresh fruit and vegetables, meat and dairy products being wasted. Even cupboard items and chilled and frozen foods find a new home as part of the scheme.  
One grower making the most of the opportunity presented by the scheme is Southern England Farms, based in Hayle, West Cornwall. The business works over 6,500 acres and is a key supplier to several major retailers in the UK, including a number of supermarkets, of Cornish-grown courgettes, cauliflower, broccoli, spring greens, sweetheart and savoy cabbage.
Co-owner Jane Richards (pictured), along with her 400 plus pickers, works with FareShare to ensure any excess vegetables never go to waste. Since 2019, they have donated 396 tonnes of excess produce to the charity.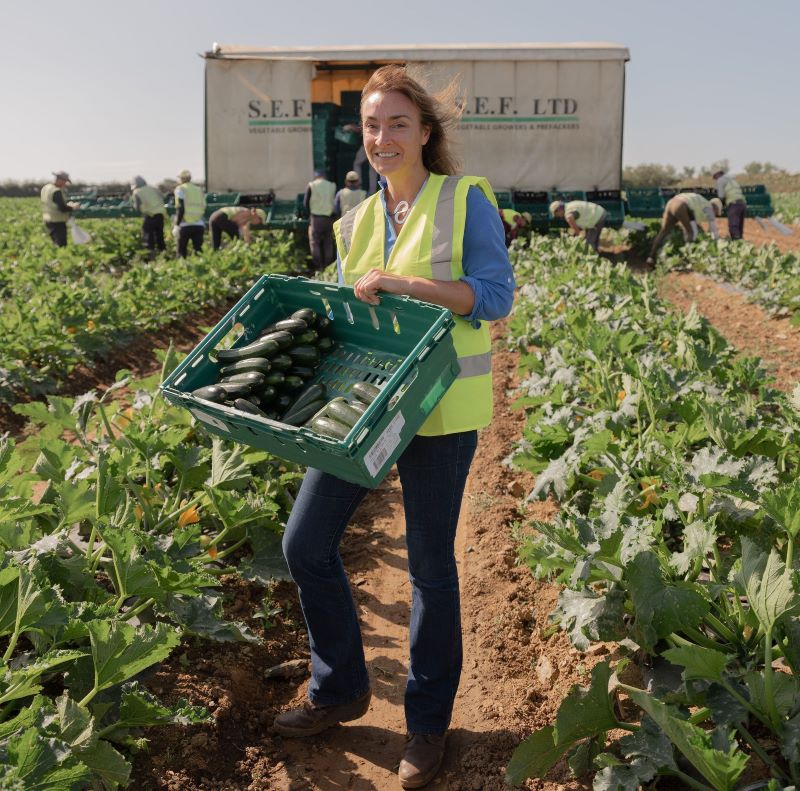 Jane says: "No farmer ever wants to see their produce go to waste. But sometimes circumstances mean there is a surplus that will often go into the waste trailer or simply become compost."
Jane adds: "The scheme with FareShare is a brilliant way of ensuring excess produce is redistributed to those who really need it. It is so very rewarding when we find out how many meals our surplus veg has gone on to make. It is great that NFU Mutual has embraced the scheme so wholeheartedly and supports their customers who wish to participate with 'Surplus with Purpose' too."
Join over 500 other food businesses fight food poverty
Diverting your surplus food to frontline charities is easier than you think. Your business could be eligible for funding to help you reduce your food waste. FareShare's 'surplus with purpose' fund contributes to the cost of harvest or transporting surplus food. What's more, FareShare can help your business identify surplus food that could be redirected to charities.
To find out more about FareShare's Surplus with Purpose scheme, and how you can participate, visit: fareshare.org.