NFU Mutual Announces Partnership with UK Sepsis Trust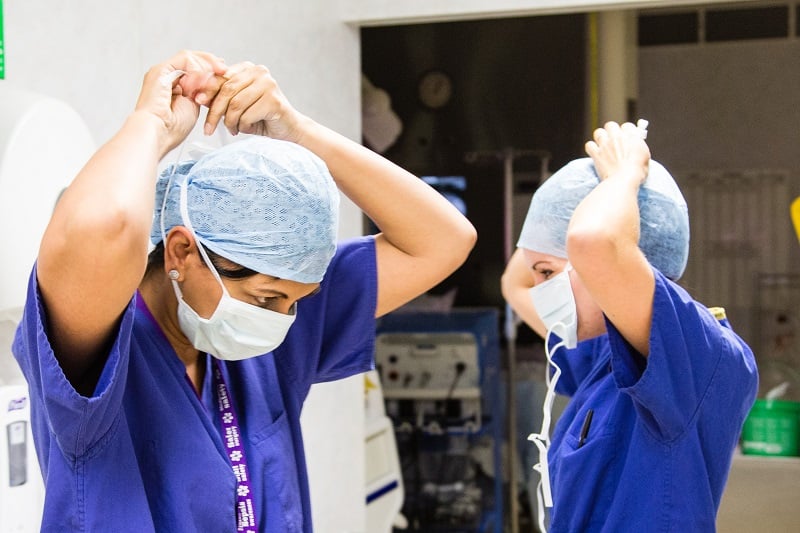 NFU Mutual has partnered with The UK Sepsis Trust (UKST), following a recent donation made by the NFU Mutual Charitable Trust. 
In the UK, 245,000 people are affected by sepsis every year and sadly at least 48,000 lose their lives to sepsis related conditions. Sepsis is a life-threatening condition that arises when the body's response to an infection injures its own tissues and organs and recent insight from the charity suggests the farming community is more susceptible to sepsis. 
Through the NFU Mutual Charitable Trust's donation to the UKST, NFU Mutual has supported the charity to produce an awareness film that targets the farming community, with the aim to strengthen their knowledge about sepsis and the signs and symptoms. 
The newly launched video follows the legacy of Hannah Brown, a 26-year old Cumbrian livestock farmer, who tragically passed away on 26th March 2021, just two days after developing sepsis. 
 
The six-minute film features NFU Mutual Rural Affairs Specialist, Hannah Binns, and Founder of the UKST, Dr Ron Daniels BEM, discussing on-farm scenarios where farmers, employees and family members could cut, fall or injure themselves, putting themselves at risk of sepsis.  
 
NFU Mutual Rural Affairs Specialist, Hannah Binns, said: "The very nature of farming means farmers can be more prone to grazes, cuts, falls and injuries that can become infected and potentially lead to sepsis.  
 
"Living and working in rural and often isolated settings means farmers cannot always get medical attention as quickly as they should. 
 
"This video highlights the real risks of contracting sepsis on a farm. By watching it, we hope farmers learn important information that can potentially save lives." 
 
Dr Ron Daniels BEM, Founder and Joint CEO of The UK Sepsis Trust, added: "Here at The UK Sepsis Trust we're incredibly grateful for the generous support of the NFU Mutual Charitable Trust, which has enabled us to produce this life-saving film. 
"While anyone can get sepsis at any time, and it's not exclusively obtained through infected cuts and scrapes, farmers are one of the key demographics that our charity wanted to help educate following the tragic death of Hannah Brown. 
"I hope that this new film will help further Hannah's life-saving legacy, and ensure the farming community doesn't have to experience any more unimaginable tragedies caused by preventable deaths from sepsis."   
Please watch the short film below:  

Supporting the UKST and the vital work that the team do, is part of NFU Mutual's Responsible Business ambition of Protecting Rural Lives and Livelihoods. For more information about NFU Mutual's Responsible Business Strategy, please visit the Responsible Business page.  
 
To find out more about the UKST and the dangers of sepsis for the farming community, please visit the UKST's website.