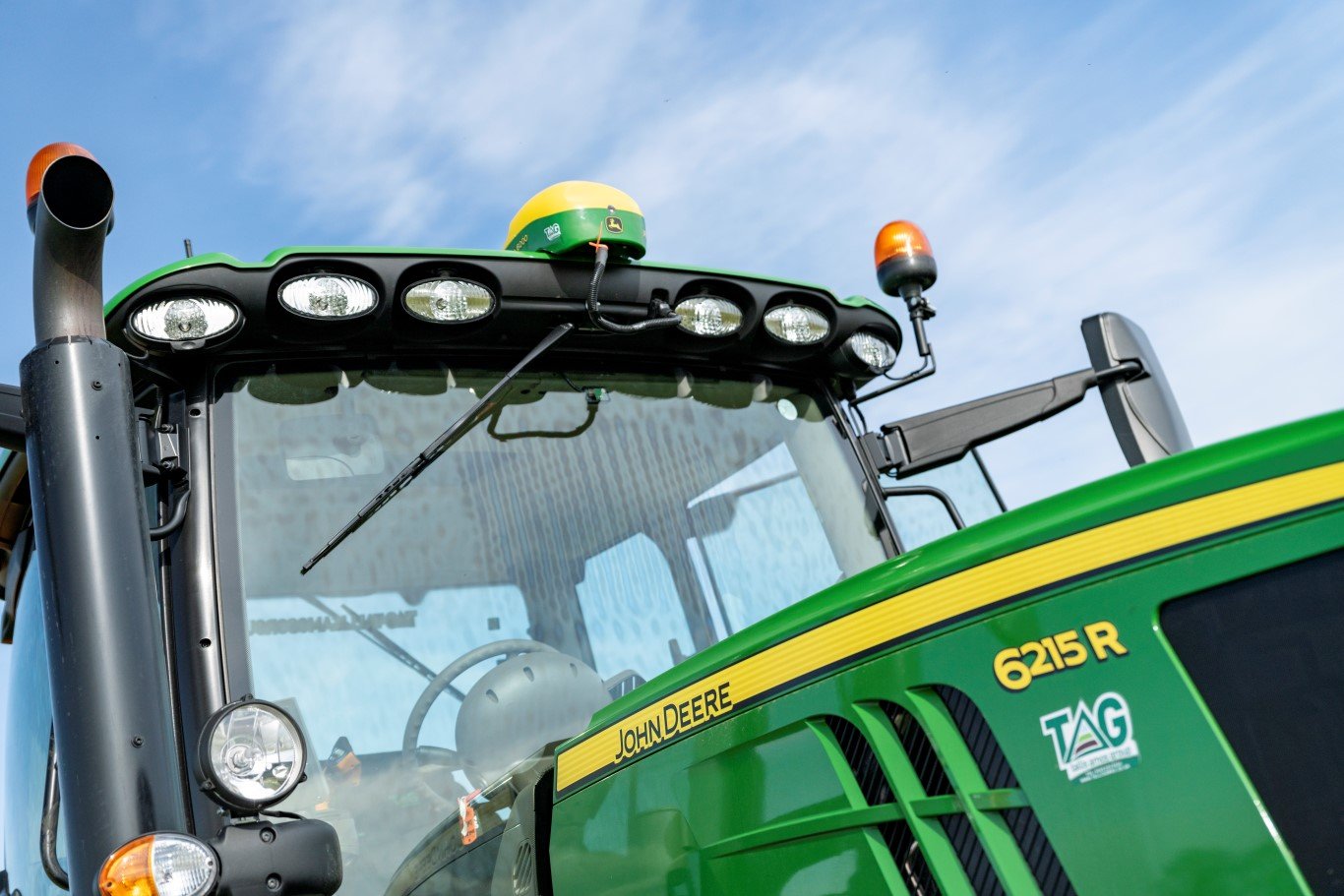 Harvest security alert as cost of GPS thefts doubles 
Roving criminal gangs are touring the countryside to steal tractor Global Positioning Systems (GPS) worth tens of thousands of pounds.    
Our latest figures reveal the cost of GPS theft has more than doubled to over half a million pounds in the first four months of 2023, compared to the same period last year.*     
April 2023 was also a record month for GPS thefts, with only October 2020 being higher, highlighting determined gangs are using new tactics, causing widespread disruption and delays to farmers.  
Ahead of harvest, we're advising farmers to be extra vigilant and remove GPS systems where possible and return machinery to locked sheds or out of sight.   
We're doing all we can to tackle this type of crime and we're providing significant funding and support to the agricultural vehicle theft team at the new National Rural Crime Unit.
An advice video can be seen here:  
Bob Henderson, who leads NFU Mutual's Agricultural Engineering Field Team, said: "The scale of GPS theft we're currently seeing makes it vital that farmers take all possible steps to protect their GPS equipment by removing it from tractors, combines and other machines and locking it up securely when not in use.
"The busy harvesting season is rapidly approaching. We are very concerned that the gangs committing these thefts will be upping their game.  
"Supply chain problems cause long waits for replacement GPS equipment, which leads to serious disruption to farmers and prevents them gathering their crops in prime condition. 
"Disrupting worldwide criminal distribution lines for gangs to sell-on stolen GPS equipment is the key to controlling this crime wave, so we're working closely with police, machinery manufacturers and farmers to make it more difficult for these gangs to operate." 
DC Chris Piggott, from the National Construction and Agri Thefts Team (NCATT), which forms part of the National Rural Crime Unit, added: "Organised and determined criminal gangs are now targeting GPS equipment on farms across the length and breadth of the UK.  
"We're seeing reports of thefts from every part of the UK —not just the arable areas in the east of England— with recent clusters of thefts in North West and North East England and Scotland. It looks as though at least two criminal gangs are currently active.  
"They are putting a lot of effort into identifying farm equipment fitted with GPS, watching those farms and even using drones to spot opportunities to return at night. They go to great lengths to get hold of kit, breaking through locked gates and buildings security systems to take GPS from machinery. 
"Removing GPS units from your machinery at night and locking it in a well-secured cabinet is the best way to stop these criminals. While it's inconvenient to spend several minutes removing equipment after a hard day's work, that's preferable to losing it to the gangs, with long delays of weeks, or even months, to get hold of replacement units. 
"When it's not practical to remove units from machines because of ongoing work away from the farmstead, try and park up machinery where it can't be seen easily. 
"Either painting or scratching your farm name or post code onto your GPS makes them less attractive to thieves and harder to sell-on.  
"Most of the stolen units are going abroad, but some are offered for sale online here. If something is offered cheap, there's a reason – don't fuel illegal activity by buying from these adverts." 
These criminals are well-organised and know what they are looking for. It's essential that farmers remove GPS kit where possible and not in use, and store the kit securely, ideally away from the machine. It's also well worth beefing up security in farmyards, machinery sheds and on tractors to make it harder for thieves to operate. 
 To protect GPS systems from thieves, we're issuing the following advice:  
Activate PIN security on GPS kit with your own unique number if available
If your system is not pin enabled, mark with your postcode to deter thieves and trace your property back to you
Keep tractors and combines with GPS fitted stored out of sight when possible
Remove GPS kit when possible from tractors and other machinery and store it securely when not in use
Record serial numbers and photograph your kit
Check serial numbers of second-hand kit offered for sale
Report sightings of suspicious activity in fields and farmyards to police
*Comparison of NFU Mutual claims data Jan-April 2022 and 2023.