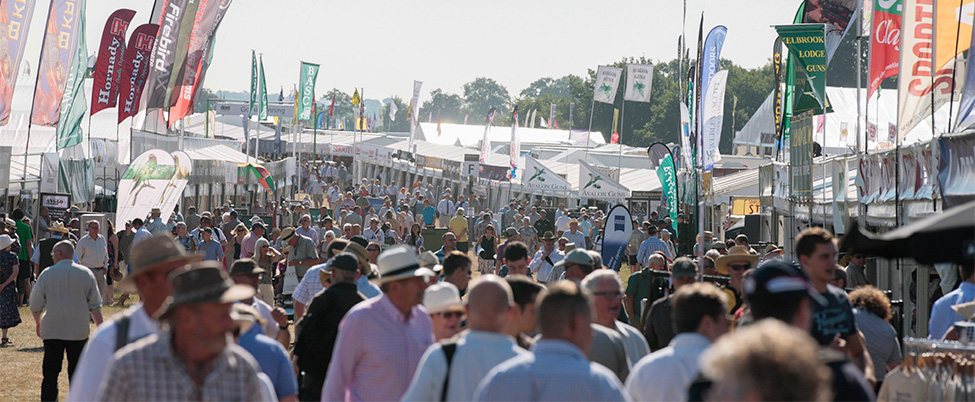 NFU Mutual sponsors the Game Fair 2018
NFU Mutual has announced its sponsorship of the Game Fair – the nation's largest celebration of the Great British countryside. Taking place at Ragley Hall, Warwickshire from 27-29 July, the Game Fair is now in its 60th year.
The three day festival brings together the best that the British countryside has to offer. From food, fishing and fashion, to shooting and show jumping, and over 850 exhibitors, there is plenty to keep the Show's 120,000 visitors entertained.
The natural synergies between our two organisations makes this venture so appealing and such fantastic news for The Game Fair's stakeholders.
The UK's leading rural insurer will have a central stand at the show, run specialised networking events and also offer discounted tickets to NFU Mutual customers. This year will also see the introduction of the NFU Mutual Marketplace where local, small-scale food and drink businesses will get the opportunity to showcase their products and services.
Founded in 1910 as a farming insurer, NFU Mutual has today grown and expanded its expertise to provide specialist insurance, pensions and investment products for personal and business customers, in and outside of the farming community.
Darren Seward, Food and Drink & Hospitality Specialist at NFU Mutual, said: "As a specialist rural home and business insurer, NFU Mutual insures a wide variety of businesses involved in the 'field to fork' journey, including producers, retailers and hospitality businesses, as well as our individual customers. From artisan food and drink producers, to niche retailers and boutique hotels and restaurants, we are looking forward to welcoming the best rural businesses from across the country to this year's Game Fair."
James Gower, The Game Fair Managing Director, said: "The heritage and values of NFU Mutual fit perfectly with the nation's largest celebration of the Great British countryside. The natural synergies between our two organisations makes this venture so appealing and such fantastic news for The Game Fair's stakeholders."
For more information about NFU Mutual please visit nfumutual.co.uk and to find out more about the event visit thegamefair.org