NFU Mutual Wessex Announces Donation of Agency Giving Fund to Salisbury Foodbank and Julia's House
NFU Mutual Wessex is delighted to have nominated two local charities to receive a donation of over £3,000 each from a national £1m 'Agency Giving Fund' launched by NFU Mutual: Salisbury Foodbank, part of the Trussell Trust, is the chosen charity for their Salisbury office, and Julia's House, for their Wareham office in Dorset.
In light of the national emergency this country is facing, NFU Mutual, the UK's leading rural insurer, has allocated £1m to help local frontline charities at this difficult time. To help ensure this support reaches all corners of the UK, NFU Mutual has reached out to its Appointed Representative Network of local Agents. Consisting of circa 300 independent Agency businesses and 9 NFU Mutual offices, each have been given the opportunity to nominate a local charity to receive a share of this fund to help them deliver their important work.
Steven Bartlett, Senior Partner for NFU Mutual Wessex said, "We are delighted to be able to help two local charities that are close to our hearts at this time of crisis, and wish them well in the forthcoming months as we all continue to tackle this virus."
Maria Stevenson, Salisbury Foodbank Manager said: "On behalf of the Salisbury Foodbank, I would like to thank NFU Mutual Wessex for this generous cash donation. We have faced many challenges over the last several weeks, our main concern being the reduction of the food donations. This cash donation will be used to purchase food. With NFU Mutual's help we will continue to support people and families who cannot afford their own food.
It's estimated each Emergency Food Parcel contains £25 worth of food. Therefore NFU Mutual will have directly supported 120 people with this donation."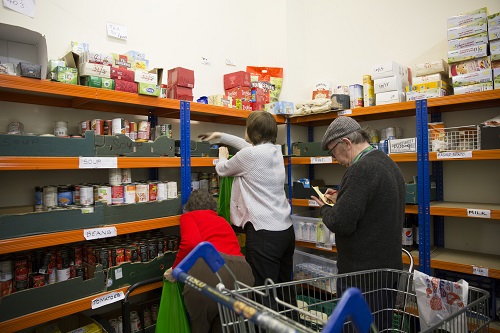 Martin Edwards, CEO, Julia's House said "We have temporarily closed both Julia's House hospices to prevent cross infection but are continuing to give vulnerable children and families the support they so desperately need in their homes, under strict infection control processes. This donation will help to pay for some of the PPE we are now having to use to help keep our front-line staff and families safe.
We have welcomed the recent Government support to help compensate for the significant fall in income we've suffered, but not knowing how long this support will continue nor how long the country will be in lockdown, the charity's situation is challenging at a time when its care is such a lifeline for local families. We are doing what we can to support our local NHS services, relieving frontline pressure on them by keeping our children out of hospital - even our van drivers are hoping to help transport local medicines and supplies. NFU Mutual's support at this time is therefore enormously valuable and we are most grateful to be their local charity of choice for this donation."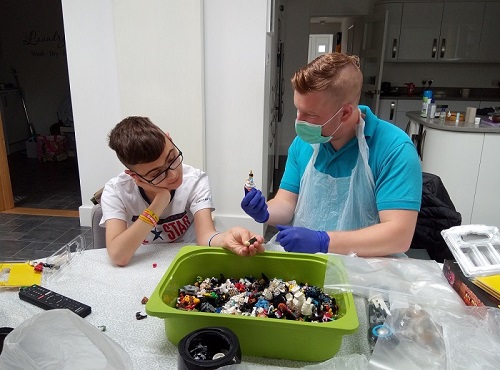 NFU Mutual's £1m emergency fund for local charities across the UK, forms part of an overall £32m support package NFU Mutual has committed for the benefit of customers and communities affected by the coronavirus. To find out more about NFU Mutual's coronavirus support package, please visit: https://www.nfumutual.co.uk/about-us/coronavirus