Dorchester
Agriculture House, Acland Road, Dorchester, DT1 1EF
Dorchester
Agriculture House, Acland Road, Dorchester, DT1 1EF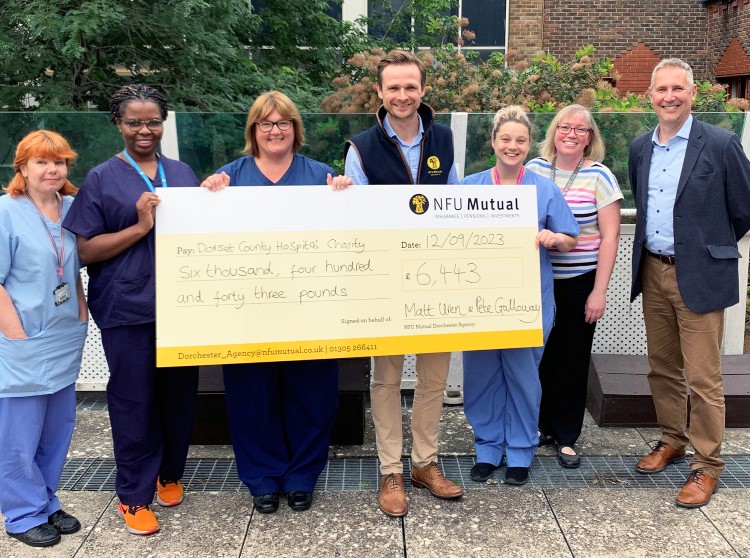 Agency Giving Fund
We're proud to have nominated local charity Dorset County Hospital Charity, to receive a donation of £6,443 from NFU Mutual's national Agency Giving Fund.
This donation to the charity will support the new and recently launched Emergency and Critical Care Appeal for Dorset County Hospital, and help them to deliever their important work to those who need it.
Matt Uren
Agent
After 8 years with the NFU working with farm businesses across Somerset & Dorset, Matt joined the agency as an Agent in 2019. Matt specialises in farm…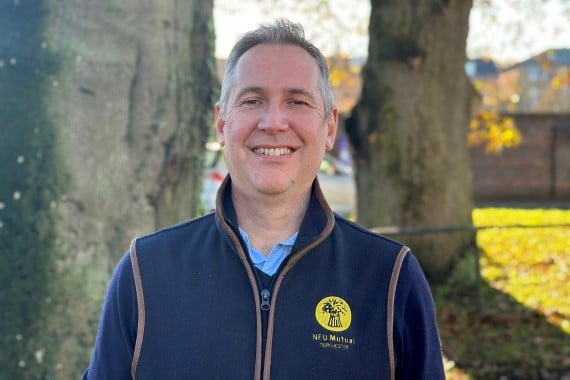 Pete Galloway
Agent
Pete joined the agency as Agent and NFU Group Secretary in 2021 having worked for NFU Mutual since 2009 in various regional roles. He is very happy to…
Geoff Newling-Ward
Financial Adviser
Geoff is our agency's NFU Mutual Financial Adviser. He has worked for NFU Mutual for many years and takes great pride in helping our customers reach a…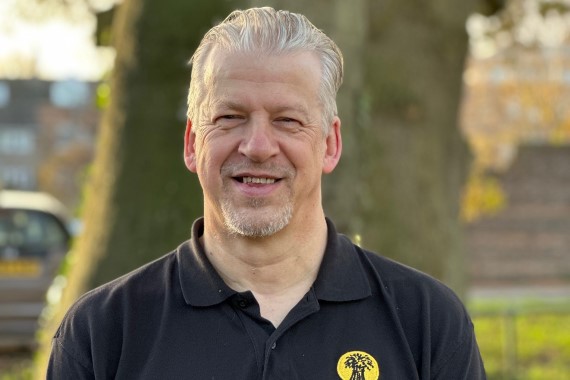 Jim Pirie
Agency Manager
Jim is the agency manager and has been with the agency since 2020 but has worked in other agencies previously. His main role is to look after the day…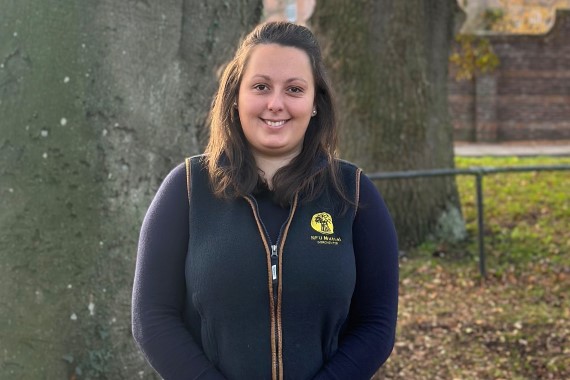 Lucy Ngapo
Customer Services
Lucy specialises in our customers' commercial and farming insurance needs. She has been with the agency since 2017. Lucy takes great pride in deliveri…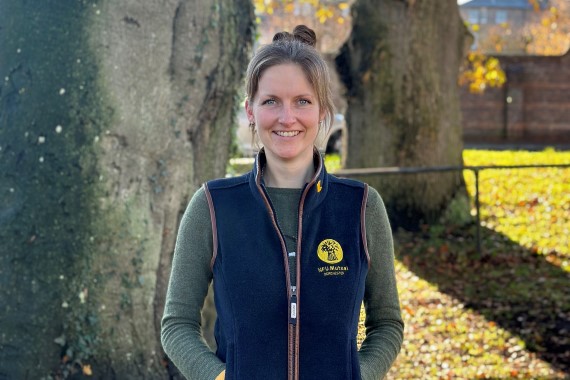 Kesia Watkins-Jones
Commercial Insurance Consultant
Kes joined the agency in 2021, after ten years working in other roles across the South East region for NFU Mutual. Kes' focus is to advise on complex…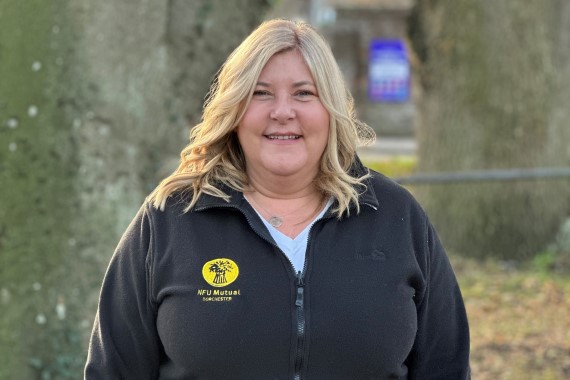 Sarah-Jane Elliott
Customer Service Adviser
Sarah-Jane joined the agency in 2021, having previously worked in the wider insurance industry. Sarah-Jane is more than happy to talk to you about you…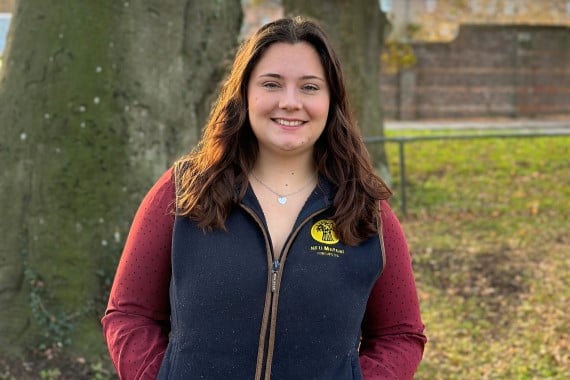 Erin Hughes
Account Executive
Erin joined the agency in 2022 and is more than happy to speak to you about your motor, home and horse insurance needs. Erin is on hand to provide sup…
Julia Burgess
Admin
Julia has been with the agency since 2021 and her role as an administrator is to support and organise the office. Julia has a wealth of knowledge from…
Willow Wright
Professional Trainee
Willow is a professional trainee for the South West region and started in 2023 on the NFU Mutual graduate scheme. She is completing her first placemen…
NFU Mutual Financial Advisers advise on NFU Mutual products and selected products from specialist providers. When you contact us we'll explain the advice services we offer and the charges. Financial advice is provided by NFU Mutual Select Investments Limited. Inheritance Tax advice is not regulated by the Financial Conduct Authority or the Prudential Regulation Authority.
Risk Management Services are provided by NFU Mutual Risk Management Services Limited and are not regulated by the Financial Conduct Authority or the Prudential Regulation Authority.
M J Uren & P J C Galloway is an appointed representative of The National Farmers Union Mutual Insurance Society Limited. And an introducer to NFU Mutual Select Investments Limited, a member of the NFU Mutual group of companies.
For security and training purposes calls may be recorded and monitored.