Phone lines closed
Tuesday: 9:00 am - 8:00 pm
Wednesday: 9:00 am - 8:00 pm
Thursday: 9:00 am - 8:00 pm
Friday: 9:00 am - 8:00 pm
Saturday: 9:00 am - 12:30 pm
Sunday: Closed
Strabane
15 Dock Street, Strabane, BT82 8EE
Visit today: 9:00 am - 5:00 pm
Tuesday: 9:00 am - 5:00 pm
Wednesday: 9:00 am - 5:00 pm
Thursday: 9:00 am - 5:00 pm
Friday: 9:00 am - 5:00 pm
Saturday: Closed
Sunday: Closed
Welcome to NFU Mutual Strabane agency where we pride ourselves on offering a personal, friendly local service for home, car and business insurance as well as pensions, investments and protection.
We believe in providing expert assistance and can tailor cover to your specific needs. We are dedicated to providing a local and professional service.
---
NFU Mutual
Our team
Rachel Buchanan BA (Hons)
Agent
Rachel specialises in NFU Mutual commercial insurances. With an in-depth knowledge of all products, Rachel can effectively advise commercial customers in relation to their business needs. Rachel also enjoys visiting potential customers at their premises to get a better understanding of each business individually.
Lesley Graham BA (Hons)
Agent
Lesley's role involves reviewing polices for existing customers and helping new customers with their insurance needs, both farming and non-farming. Lesley believes that NFU Mutual in Strabane provides a unique personal and friendly service to its customers and are always on hand to deal with your insurance needs. Lesley can also provide you with information on the North Tyrone Ulster Farmers Union group.
Nicola Scott
Insurance Adviser
Nicola specialises in NFU Mutual's range of car, commercial vehicle and tractor insurances. She is able to deal with quotations for prospective customers alongside alterations and queries from existing customers. Nicola can also assist if the unfortunate occurs and you need to make a claim. Nicola also deals with accounting matters including direct debit queries.
Angela Kerlin
Insurance Adviser
Angela specialises in NFU Mutual's wide range of insurances. She is able to deal with quotations for prospective customers alongside alterations and queries from existing customers. Angela also maintains the diary for the financial adviser and can deal with general queries on this matter.
Grahame Elliott
Commercial Insurance Adviser
Grahame is a fountain of knowledge for all your commercial insurances. He can offer new quotes or help with any queries about your existing insurances. Grahame has been with NFU Mutual for over 5 years and some experience in the broker market so he is well equipped to help you.
Gillian Crompton
Sales Adviser
Gillian joined NFU Mutual Strabane in early 2017, her role is to assist with queries from current customers, any change required and Gillian will be able to help. Gillian can also arrange for a quote for life insurance or critical illness and is always willing to help.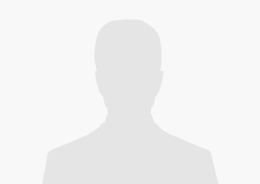 Louise McAneney
Sales & Customer Service
Louise is the most recent addition to the Strabane team. She is now able to provide quotes for your car, home and commercial vehicle insurances and is very willing to help you with any other queries.
Michelle Dunn
Customer Services Adviser
Michelle is the latest recruit in the Strabane office. She hails from 18 years customer service experience so is on hand to provide help and support if you want to make an alteration to your policy, need help with payment or have a query on your claim.
Ian Millar
Financial Adviser
Ian has over 15 years of experience with NFU Mutual and can advise on NFU Mutual's range of life covers, pensions and investment contracts and can carry out a full financial review with customers. He is happy to discuss your financial matters either in the office or in the comfort of your own home. He believes the personal approach that NFU Mutual offers really makes us stand out for our competitors. Call the Strabane office to arrange an appointment with Ian.