We've teamed up with racing driver Vicki Butler-Henderson to help customers boost their driving confidence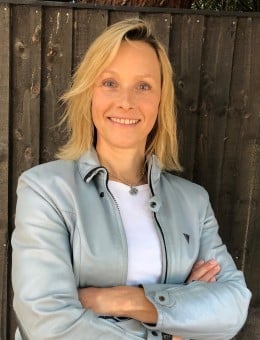 At NFU Mutual we're delighted to have teamed up with racing driver Vicki Butler-Henderson to help our customers boost their confidence behind the wheel.
We've conducted a study with 2,000 motorists* to help understand what worries them most while driving. Our research found that driving anxiety isn't a rare phenomenon or something confined to one age group. More than half of UK drivers suffer anxiety behind the wheel, meaning that most people get nervous while driving for all kinds of important reasons.
Unfortunately, the study found that more than a third of drivers have struggled with driving anxiety as a direct result of suffering a collision or a near-miss. An astounding 42% of UK drivers have suffered a collision. Overcoming the trauma of a past collision is extremely daunting but feeling adequately equipped to tackle the road can help.
Winter usually presents the most challenging and worrying conditions for motorists, with plummeting temperatures combined with snow and ice causing problems for even the most experienced drivers. The top triggers for motorists' nerves include poor road conditions like ice or potholes, Britain's bad weather, unfamiliar roads, and driving in the dark, with 9pm and later the most nerve-wracking time of day for Brits to be driving.
Taking extra precautions in vehicle preparation, increasing your driving knowledge in different road conditions and having insurance and breakdown cover that you can trust will be there in a time of need can help you to be more confident.
Almost a quarter revealed that having cyclists around them makes them anxious. For 15%, backseat drivers put their nerves on edge and nearly a third are concerned about other motorists, so being kind and considering others can go a long way to making roads safer. The research also found that women are more likely to lack confidence when driving (70%) than men (46%).
Vicki Butler Henderson, British racing driver and presenter of Fifth Gear, said: "I'm really pleased to team up with NFU Mutual on this campaign. Confidence isn't something you can buy and it's such an important part of driving enjoyment.
"We can all benefit from improving confidence behind the wheel. A few of tips to do this are - invest in your skills, such as having some skid pan training or motorway lessons; plan each journey to ensure the route and the time of travel suits you best; make sure your car is road-fit with the correct tyre pressures, all the fluids are topped up, and you've got a full tank of fuel!
"Most people pass their test at 17 and then never brush up on their skills ever again. Some will never even have an eye test until they turn 70 either, so an eye test and an advanced driving course can go a long way to boost confidence. And with that comes enjoyment!"
To support customers through the pandemic, since May 2020 we've been giving new and existing car and light goods vehicle customers complimentary national and home recovery breakdown cover from the RAC, in addition to the breakdown cover our car insurance customers already receive as standard. Find out more and take advantage of this offer.
*An online survey was conducted by Atomik Research among 2,003 adults aged 18+ in the UK who drive. The research fieldwork took place on 23-25 October, 2020. Atomik Research is an independent creative market research agency that employs MRS-certified researchers and abides to MRS code.