Farm Select
Safety Comes First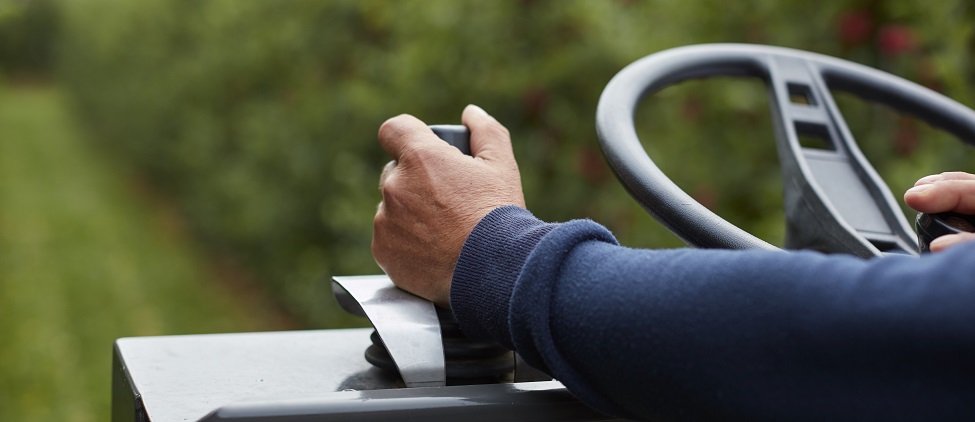 We look at how we can all work together to make farms safer for everyone.
The Covid-19 pandemic shone a spotlight on how businesses of all types, shapes and sizes prepare for risks and manage them.
Among them are farms and agricultural businesses which, during the outbreak, faced the unprecedented challenges of protecting their business, staff and customers, while continuing to put food on the nation's tables. During the first lockdown, the challenge evolved, with many customer-facing farming businesses then having to tackle the task of re-opening to the public, while keeping everyone safe.
These have been extraordinary times. But, of course, risk management is always an essential part of running any farm, whether it's a small family operation, a large food producer employing many members of staff, or something in between. Farms can be particularly dangerous workplaces, combining demanding physical work, with moving machinery and vehicles and unpredictable livestock. And every year there are accidents and incidents on farms and some, tragically, are fatal. In fact, there were 41 agriculture related deaths from April 2020 to March 2021, almost double the number of deaths in the previous year, which was 23.
Thankfully, such accidents can usually be averted by ensuring you have the right systems in place to keep everyone safe.
A safer farm
Health and safety may not be a part of the job that you relish. Ensuring you have adequate health and safety procedures throughout your business – and then updating them as needs be – can be complex and time-consuming. But with some expert advice, many incidents on farms can be prevented.
We're here to help – to make your farm and business safer, and your job easier. We've been proudly serving the farming community for over 100 years and we set up our NFU Mutual Risk Management Services LTD subsidiary to use that experience to help our customers reduce the risks faced on their farms.
How we can help
Our team of nationwide health and safety professionals visit farms and businesses to provide guidance on what steps need to be taken to reduce risks and comply with legislation.
We're experienced at working with companies in a variety of sectors, explaining responsibilities under the law and providing a structure and series of recommendations to help improve safety for companies, their staff and their customers.
We can also provide training for staff to be more aware of their own responsibilities and safety. This can be particularly helpful for seasonal staff who might join, for example, to help with the potato harvest or picking season.
In short, our health and safety experts will help you assess any significant risks that require you to take action – giving you peace of mind that your farm is safer for you, your family, your workers and the public too.
Speak to your local agency office for more information on NFU Mutual Risk Management Services for farms.
Risk Management Services are provided by NFU Mutual Risk Management Services Limited.