Farming & Growing
The NFU Mutual Charitable Trust Centenary Award 2023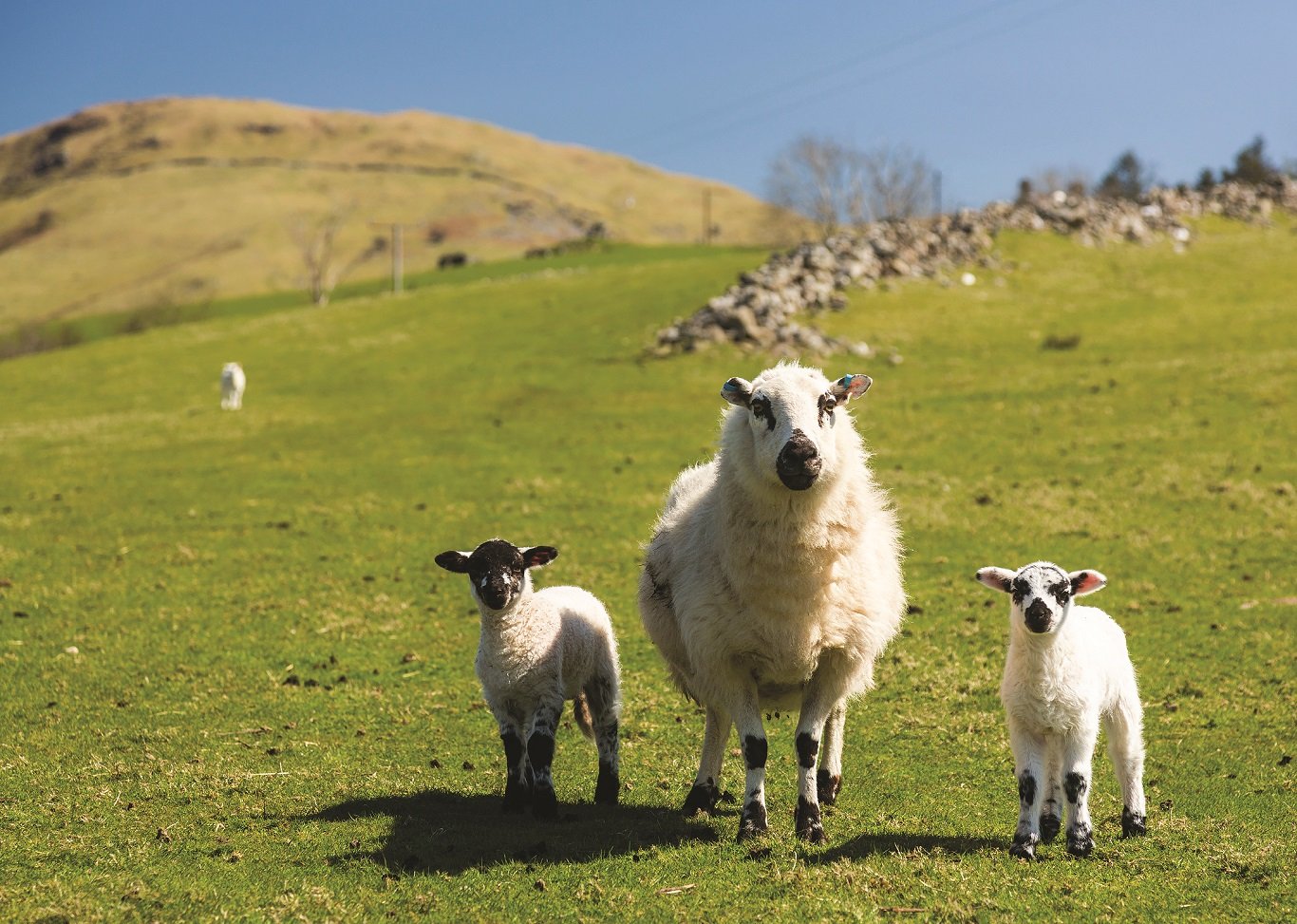 Making a real difference to the future of agriculture.
Three promising postgraduate agricultural students from across the UK have been selected to receive a 'Centenary Award' bursary from The NFU Mutual Charitable Trust.
The Centenary Award was launched by the NFU Mutual Charitable Trust in 2010 to celebrate NFU Mutual's 100th birthday; to support agricultural leaders of the future, and champion research and innovation within the industry. Our award provides annual bursaries to pay up to 75% of course fees for selected postgraduate students in agriculture. To date, 52 young people have received help through the award to further their education.
The three selected students for 2023 are:
Megan Phillips: MSc Sustainable and Efficient Food Production, Aberystwyth University
Peter Reis: MSc Ruminant Nutrition, Harper Adams University
Ludo de Falbe: MPhil Crop Sciences, University of Cambridge
Megan is a Graduate Trainee at Dunbia, and is undertaking her Master's course to support her career aspirations. Megan explained more: "I've always been interested in animal genetics and red meat production to help farmers across the UK. The teaching of this Master's degree is allowing me to see the financial and physical positives of experimental ideas which brings both farmers' opinions and business knowledge into the equation."
Peter, who works full time as a Ruminant Nutritionist at Mole Valley Feed Solutions, is undertaking his Master's to help bring new and novel techniques to the farmers he serves. Peter explained more: "I have a real passion to learn about and pioneer new feeding techniques to increase the efficiency of dairy, beef and sheep farms in the region, whilst also decreasing the carbon footprint of the industry. My goal is to become a leader in nutrition within Cornwall and Devon, and I am very grateful for the opportunity to enhance my knowledge."
Ludo, who is also passionate about UK agriculture and the environment, is undertaking his Master's to explore techniques to develop resilience of crops to climate change. Ludo explained: "My studies include an investigation into gas exchange plants, and how the air spaces in leaves develop, with a view to improving water-use efficiency."
Announcing the award's recipients for 2023, Jim McLaren MBE, NFU Mutual Chairman, said: "Our Centenary Award bursary scheme aims to champion research and innovation for the UK agricultural industry, whilst also supporting passionate individuals to advance their careers. We are delighted to be supporting Megan, Peter and Ludo with our Centenary Award bursaries, and wish them all the very best for their postgraduate courses."
Centenary Award bursaries will again be available in 2024. Applications for the award next year will be invited from the start of January, and information about the scheme will be shared on this page.  
Prospective post graduate agricultural students who would like to find out more about the 2024 bursaries can register their interest by contacting centenary_award@nfumutual.co.uk.