Nine in ten tradespeople have experienced theft, as crimewave sweeps through construction sites in the UK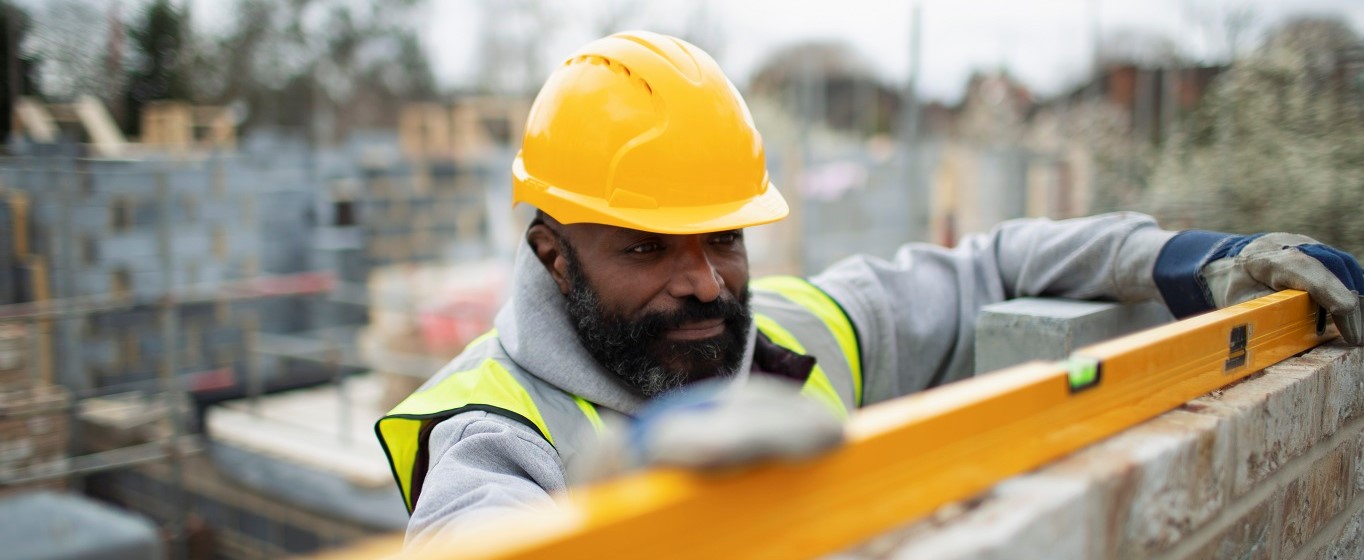 Tradespeople are being warned to step up security
Our new research* reveals almost nine in ten (89%) tradespeople have experienced theft, and crime specialists are warning that the world events, including the conflict in Ukraine, are driving up demand for stolen goods.
Since 2010 we've funded a dedicated vehicle theft unit that shares intelligence, delivers training, and works with police forces across the country and overseas to seize millions of pounds of stolen machinery. The team, which is now part of the new National Construction and Agri Theft Unit (NCATT), is responding to thefts which are impacting both sole traders and large construction firms.
Don't be complacent
Our study finds over three quarters (78%) of tradespeople and contractors admit they have left machinery and tools in a vehicle overnight. Vans are a key target for criminals, with nearly six in ten experiencing theft from their vehicle (58%). And over half (55%) have experienced theft of their items from a building site, as 83% say they have left portable tools and equipment on site overnight.
Tradespeople say the main impacts of these thefts include loss of income (55%) and extra costs to replace or hire new kit (43%), and worryingly over a third reveal theft has an impact on their mental health (34%).
Despite this, our study found an alarming number (43%) of tradespeople don't have a full list or know the value of what they own which could make it difficult to report crimes to the police or track recovered items back to their owners.
Keep an inventory
Zoe Knight, our Commercial Specialist, has responded to these findings: "In the current climate, as supply is low and demand for stolen equipment is high, we are urging people to step up security.
"Tradespeople rely on their tools for their income and to keep the chain of a project on schedule. As our report findings show, the theft of equipment can have a devastating impact, professionally, financially and mentally.
"It is crucial that tradespersons are fully supported should the worst happen. The cost of replacing kit and machinery has increased significantly due to supply chain issues in recent times. We are advising tradespeople to know what they own by recording serial numbers and keeping up to date with current market values."
Only 57% of respondents said they would be able to produce a complete list of their tools and value, leaving 43% without a recorded inventory. Only 41% keep photographic evidence of their tools and just 17 percent video their equipment – yet these are quick and easy ways to keep a record.
Our study comes as the Equipment Theft (Prevention) Bill has passed through the House of Commons and is expected to be signed into law later this summer. It aims to ensure high value tools and machinery are marked, registered, and traceable if stolen, making it harder for thieves to sell stolen tools, and help re-unite them with their owners.
Helping to shape the bill
We've been a key contributor in helping shape the Bill and in offering insight at the consultation stage; highlighting the impact of theft, as well as the importance of security, marking tools and keeping an inventory of items.
Detective Constable Chris Piggott, Field Intelligence Officer for the National Construction and Agri Thefts Team (NCATT), added: "In the face of increasing thefts of machinery, tools and vehicles, we are working urgently to disrupt criminal gangs who are operating in this country and overseas. World events including the conflict in Ukraine are driving up demand for stolen goods.
"We welcome NFU Mutual's study and their support for our work and are urging people to secure their property by using marking, tracking and immobilisation as well recording all serial numbers to aid the police to detect and prosecute criminals.
"We often end up on warrants and searches where numerous high value power tools are located, if serial numbers are not recorded these will be untraceable and cannot be returned to their rightful owners. There is nothing more frustrating than having to hand suspected stolen property back to a known offender, because the person who has lost them didn't take the time to accurately record the information when they purchased them. This ultimately means that we also can't prosecute and bring offenders to justice, meaning they can carry on stealing tools without fear of retribution."
NFU Mutual Risk Management Services Ltd share the following advice:
Minimise storage of tools and equipment in vans: a robust, lockable building is preferable with locks which comply with BS3621 where possible. Consider intruder alarms for high value equipment.
If you have to leave tools and equipment in a van, make sure it's alarmed and, as a minimum, park against a wall so that doors cannot be opened easily.
Don't make it easy for thieves to guess that equipment is kept inside (a van or a building) e.g. by leaving items on display and leaving tools around which may assist an intruder.
Store portable items within a robust, lockable store that is fixed in place.
Secure free-standing equipment to fixed point even if within a building e.g. eye bolt in concrete floor with chain and robust padlock. (At least 10mm thickness chain and security grade 5 padlock).
Restrict and control vehicular access to the work site.
Consider video security system (temporary systems and temporary intruder alarm systems are available for site use).
Security mark your tools and equipment (e.g. forensic, engraving or permanent marking) to deter thieves and aid recovery.
Don't stockpile high value materials such as lead and copper or leave them around for longer than necessary.
For construction vehicles use CESAR marking, tracking and immobilisation to prevent and trace thieves.
Check all locks and security measures before leaving any site e.g. alarms switched on, cameras facing the right direction and security lights working.
*Survey carried out by OnePoll in May 2023 - 500 UK tradespeople and contractors.
NFU Mutual Risk Management Services Ltd. are not regulated by the Financial Conduct Authority and the Prudential Regulation Authority.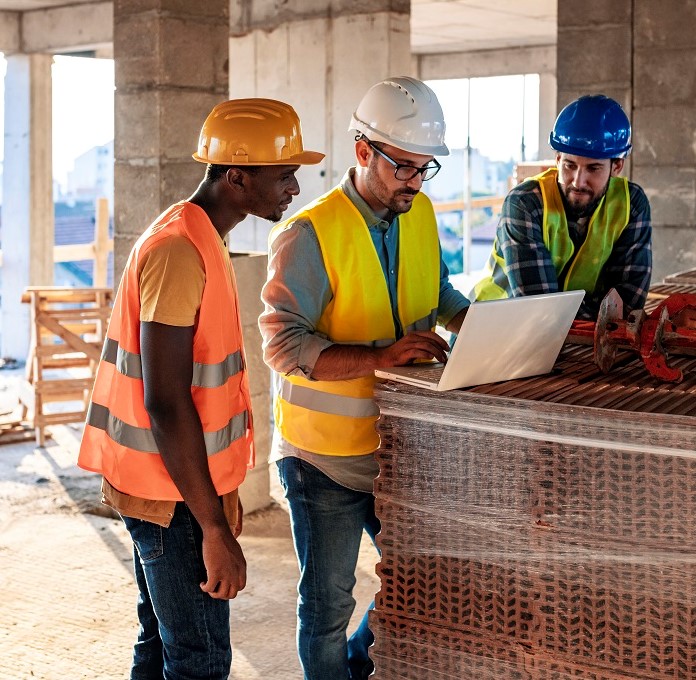 Insurance for the trade industry
Through our policies we can cover your business against the key risks associated with your work by tailoring it to your trade business.
Our policies are flexible and with optional covers and the ability to make changes mid-term without admin fees, the needs of your business are met now and into the future.