We know how demanding running a small farm can be. That's why we created our Farm Essentials policy so now you'll be protected by insurance that works just as hard as you do.
Is Farm Essentials for me?
We understand the needs of smaller farms, and work with owners, tenants and share farmers to ensure you only pay for the cover your business or smallholding needs.
That's why we've improved our Farm Essentials policy to provide more cover for livestock, hill farms and simple diversifications.
If your farm is up to 50 hectares and generates up to £50,000 in farming income annually and meets additional acceptance criteria, this policy can provide the essential property and liability covers to meet your needs. There is also flexibility to cover livestock, farm income and some simple diversifications such as B&Bs, farm shops, camping and caravan sites, and leasing of land or grazing rights.
Small Farm Industry Expert Guide
An update from one of our farm insurance specialists, with insights on the small farm industry
Download a copy of the industry expert guide [PDF: 1.4MB]
Key features and benefits available to you
£10m Public and Product Liability cover to protect your business if it's held responsible for accidental injury to clients, customers, or the public
£10m Employers' Liability cover to protect your business and its employees, as well as your family and friends if they're injured or become ill due to their work on the farm
Day-one reinstatement buildings cover up to £300,000 and contents cover up to £50,000 – including a 15% increase on your property sums insured to combat inflation
Cover for farming stock up to £20,000
£250,000 Legal Expenses cover to safeguard your business and employees during legal disputes, providing your claim has a reasonable prospect of success, including access to our legal advice helpline and online legal employment manual

£2m Environmental Liability cover to protect your business if your farming activities or waste results in injury, environmental or biodiversity damage.
Optional Cover
Cover for loss of business income up to £50,000 due to an unexpected event (provided you have property insurance in place covering the same event), including an automatic 33% increase in your sum insured to support you in your time of need
New cover for smaller livestock herds or flocks whilst on the land or in transit, valued up to £100,000 (excluding diseases)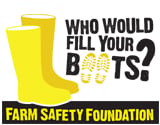 Farm Safety Foundation - We fund this award-winning registered charity which raises awareness of farm safety among younger farmers (16-40) and, through engagement and education, challenge and change their risk-taking behaviours. Take a closer look at the work they are doing.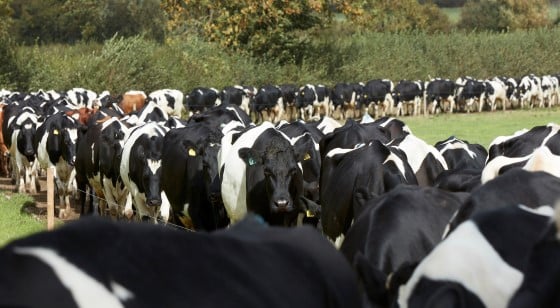 Union Advantage - We're proud of our farming heritage and we have constantly developed products and services to give your peace of mind. Just as importantly, we work closely with the farming unions to help them in their goal to protect your way of life now and in the future. Stength comes in numbers.
Ahead of the Fields: Treeopia
Treehouse accommodation on a small farm in Worcestershire
Nicky and John Beavan have developed two luxury treehouses for paying guests. Will hears the story of how they had the idea and the hard work that went into them, and restoring the old parsonage and tithe barn, as well as the challenges of running a small farm and building up the Hereford herd.