As your driving habits and the type of car that you drive change we know that the cover that you need changes too.
That's why our Car Insurance includes features tailored to electric and hybrid vehicles while providing the same high quality level of cover you'd get when insuring a petrol or diesel car.
So we cover your car's electric vehicle chargers and cables* should they become damaged in an insured incident.
We know, now more than ever, how important it is to be able to get out on the road when you need to and that owning an electric vehicle presents different challenges.
We therefore include Mutual Assist breakdown cover from the RAC as standard with the option to upgrade to National Assist or National plus Home Assist. The RAC have the largest number of electric vehicle charging vans in the UK and aim to charge your vehicle at the roadside or tow the vehicle to a garage if repairs are needed.
We're a Which? Recommended Provider for Car Insurance and our cover is rated 5 Star by independent financial research company Defaqto.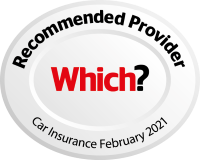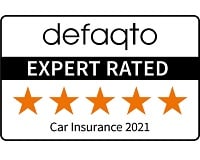 You can compare our Car Insurance against other providers using Defaqto's Car Insurance Comparison Tool.
You won't find us on price comparison websites. We believe that by talking to you about what you need we can help you to make sure you have the right level of cover in place.
So talk to us today and get a quote for Car Insurance for your electric or hybrid vehicle.
Why choose us?
We reward our loyal customers through a Mutual Bonus which provides a saving on the renewal premium of your General Insurance policy.
Choose to pay monthly or annually - you won't pay more if you spread the cost
Make changes to your policy whenever for free - we don't charge adjustment or cancellation fees
Cover tailored to electric and hybrid vehicles
Cover of electric vehicle chargers and cables*
Mutual Assist Breakdown cover provided by the RAC. If you break down in the UK at least ¼ mile from home and the total recovery distance is under 20 miles.
No Claims Discount protected if you're hit by an uninsured driver and no excess to pay'**
New car replacement - if you purchase a UK model from new and it's less than two years old when it's stolen or written off. A whole year longer than many other insurers
Motor Legal Protection - giving you access to legal advice and covering legal costs up to £100,000
The same level of cover while driving in most European countries
Third Party covers are also available