Ashford
Ashford, Tenterden & Whitfield Agency Giving Fund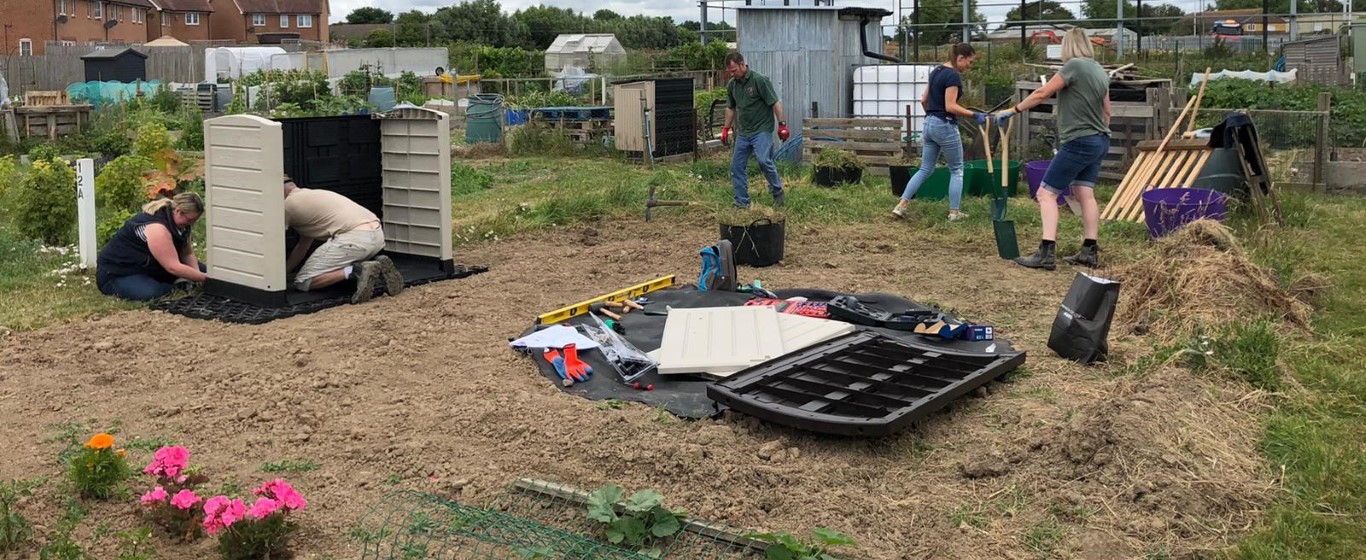 NFU MUTUAL ASHFORD, TENTERDEN & WHITFIELD INTRODUCE A CHARITY COMMITTEE AND SUPPORT LOCAL CHARITIES TO BUILD COMMUNITY RESILIENCE
Staff at the branch office of NFU Mutual Ashford, Tenterden & Whitfield recently nominated four local charities to receive a donation as part of the NFU Mutual's national £1.92 million 'Agency Giving Fund'.
The leading rural insurer has launched this fund, now in its third year, to help local frontline charities across the country.  The Agency Giving Fund forms part of NFU Mutual's £3.25m funding pledge for both local and national charities in 2022, to help tackle the ongoing effects of the pandemic and assist with recovery.
To ensure these donations reach all corners of the UK and are directed where they're needed most, NFU Mutual's Agents and NFU Mutual local branches, with over 295 offices nationwide, have been given the opportunity to nominate local charities to receive a share of the fund.
Recognising local demand, NFU Mutual Ashford, Tenterden & Whitfield wanted to build on the support from the national fund, so decided to form a charity committee in 2021. The group is responsible for driving the need and desire of the agency's partners to support charities further with fundraising, volunteering and further donations.
Senior Agent Doug Jackson, who introduced the committee, explains: "Having a Charity Committee allows us to continuously find ways to support great charities that actively maintain local support to those that need it most. As a team, we are always looking at what charities offer to the communities that matter most to us, which is why having a working party dedicated to sourcing fundraising and volunteering opportunities is so important to our businesses values".
This year, the NFU Mutual Ashford, Tenterden & Whitfield agency have selected four charities to receive the Agency Giving Fund donation: Carm and Dandelion Time who received donations of £, Family Food Bank & Warming Up The Homeless. The charities at Carm and Dandelion Time received £6,379 each while Family Food Bank & Warming Up The Homeless each received a donation of £3,189.
Helen Mattock, Manager at Carm, said: "We are delighted to receive such a generous donation that we can use towards supporting older, lonely and socially isolated people across our operating area. We will use the donation towards our befriending service. We have trained volunteers who visit older people once a week for a chat / social interaction.
Jo Challis, Fundraising & Events Coordinator at Dandelion Time, said: "This generous donation will provide everything that is needed to completely fund two children and their families through a ten week nature based therapeutic programme. Activities include gardening, animal care and natural crafts. These calming, absorbing activities help children overcome their emotional and behavioural issues to build self-esteem and confidence, and cope better at home, at school and in life."
Emma White, Warehouse Shift Manager at Family Food Bank, said: "Many thanks from all at the Family Food Bank for your ongoing support of our work. The cost of living crisis is causing more and more people to fall into food insecurity. Your generous donation allows us to fund more food and resources in order to keep up with the growing demand we are receiving for food boxes at this time throughout the whole of Kent."
Trudy Hampton, C.E.O at Warming up the Homeless, said: "The very generous donation from NFU Mutual Ashford, Tenterden & Whitfield will enable us to continue with our life saving work. Each rough sleeper or those in emergency and temporary accommodation will receive a breakfast pack. This ensures no one wakes up to the prospect of no food. We serve 1,000 packs per week from our outreach sessions."
Following the agency giving fund, the charity committee for NFU Mutual Ashford, Tenterden & Whitfield is committed to the selected charities and is seeking new opportunities to help fundraise for the selected charities. Recently, the team entered thirteen runners for the Gusbourne Run on the 24th July 2022, to help fundraise for the charity Dandelion Time.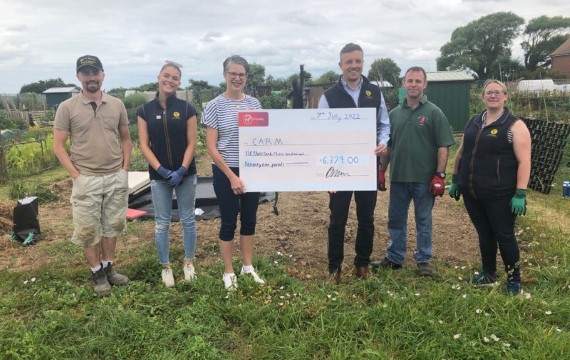 D P Jackson, G R Ashby & D M Smith is an appointed representative of The National Farmers Union Mutual Insurance Society Limited.